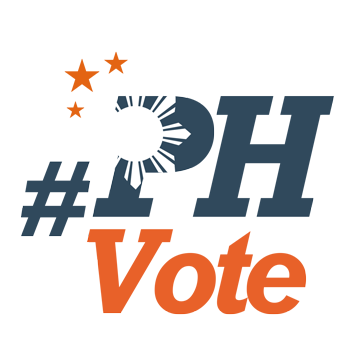 2
Grace Poe hits 'band-aid' solutions of Aquino admin

MANILA, Philippines (UPDATED) – Presidential aspirant Senator Grace Poe hit the administration for its "quick fixes" or last-minute remedies to highlight supposed accomplishments before President Benigno Aquino III's term ends on June 30, 2016.
Citing "seemingly endless road repairs" that inconvenience the public, Poe said the haphazard repair of infrastructure could do more harm than good in the long run.
"A legacy should have a lasting positive effect rather than further embroiling society in problems once this administration leaves office. Rushing things can ruin things, so they say. And I'm afraid this is what's happening now," Poe said in a press statement on Wednesday, November 11.
Poe also questioned the sudden wave of infrastructure projects during the last part of the administration, such as the Skyway extension and the Ninoy Aquino International Airport expressway (NAIAX).
The initial target completion of NAIAX was October 2015. The government, however, was unable to fulfill its promise of giving winning concessionaire San Miguel Holdings Corporation (SMHC) full right-of-way delivery by April 2014. (READ: PH might be unable to showcase NAIA Expressway in APEC)
Aside from this, the most complicated Public-Private Partnership deal to date – the Light Rail Transit line 1 (LRT1) Cavite extension project – has also been subjected to repeated feasibility studies, bid out twice, and is now stalled because of a legal tussle. (READ: PH's PPP thrust: Work in progress)
Malacañang, however, denied this, saying major infrastructure projects require a period of preparation. After all, they said foreign investors would not invest in these projects without "comprehensive feasibility studies."
Palace Communications Secretary Herminio "Sonny" Coloma Jr. said Poe's accusations are "not accurate."
"Any citizen can refer to the website of NEDA on the PDP results matrix. And we also acknowledge the reality that nation building involves long-term, medium-term and short-term projects. And long-term projects that go beyond the term of a single administration need to be pursued even if this would not be completed within 6 years," Coloma told reporters in a briefing on Thursday, November 12.
Super Typhoon Yolanda
Poe also hit the government's delayed response to the victims of Super Typhoon Yolanda, doubting the government could deliver on its promises in the remaining 8 months of the administration.
"It has been two years since the calamity and yet there is still so much to be accomplished, so many still to be helped," she said.
Two years after the super typhoon happened, records from the Tacloban City Housing Office show only 1,128 permanent houses were constructed by both the National Housing Authority (NHA) and non-governmental organizations (NGOs).
This represents not even 10% of the target of 16,331 permanent houses for the typhoon victims living in the no-build zone areas in the city.
"From the government's own admission, it was only able to provide permanent housing for 298 families in the last two years. How can you make up for the remainder of the total of 205,198 families who were rendered homeless by Yolanda in the next 8 months?" she said.
For Malacañang, the unprecedented magnitude of the super typhoon explains the government's sluggish rehabilitation program in Yolanda-affected areas.
"Alam 'nyo po, ito po 'yung pinakamalaking bagyo po na ating nadatnan po, hindi lang po dito sa Pilipinas pero sa…recorded history," Presidential Spokesman Edwin Lacierda earlier said, insisting the government continues to do its job.
(You now, this was the strongest storm we've seen, not only in the Philippines but in…recorded history.)
Poe pointed out that the government might resort to "band-aid solutions" and haphazardly build houses that may not be able to withstand the next typhoons.
"And by this time next year, we might end up commemorating the Yolanda tragedy with nothing to show and with victims still crying out for help," she said. – Rappler.com
Who won in the 2016 Philippine elections?
Check out the 2016 official election results through the link below:
Check out the 2016 unofficial election results for the national and local races through the links below
For live updates on the aftermath of the May 9 elections, check out our extensive
2016 Philippine elections
coverage!