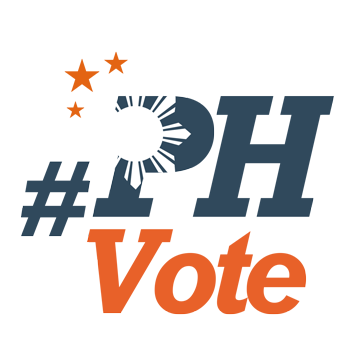 1
DOCUMENT: SET decision on disqualification case vs Grace Poe

MANILA, Philippines – The Senate Electoral Tribunal (SET) released on Saturday, November 2, on its website the main decision on the disqualification case against Senator Grace Poe.
On Tuesday, November 17, the tribunal voted 5-4 to dismiss the disqualification case against the senator filed by petitioner Rizalito David. Those who voted in favor of Poe are the following:
Pia Cayetano

Loren Legarda

Cynthia Villar

Paolo Benigno Aquino IV

Vicente Sotto III
The rest who voted to disqualify Poe are:
Senior Justice Antonio Carpio, chairman

Associate Justice Teresita Leonardo-de Castro

Associate Justice Arturo Brion

Senator Nancy Binay
Sotto earlier told reporters that the majority voted to recognize the rights of an adopted child. With Tuesday's decision, the tribunal upholds Poe's status as a natural-born Filipino. (READ: Senators explain votes on Grace Poe's disqualification case)
Below is a copy of the 32-page main decision of the tribunal:
<object data="https://assets.rappler.com/02122AFC65494A61947D35AC7E6129F4/doc/FFA1C9CEED5C4FE1B4E6A299A2DDED19/290598803-Decision-SET-CASE-001-15-David-v-Poe-Lamanzares-17-November-2015.pdf" type="application/pdf" width="100%" height="100%">

<p>It appears you don't have a PDF plugin for this browser.
No biggie... you can <a href="https://static.rappler.com/myfile.pdf">click here to
download the PDF file.</a></p>

</object>
Tuesday's decision is not yet final. David's camp can still file a motion for reconsideration, which they plan to do on Monday, November 23. (READ: Cayetano is deal breaker in 5-4 SET vote for Poe?)
The tribunal will then convene again to decide on the case with finality, hopefully before the printing of ballots in December.
The final decision will have a bearing not only on a separate citizenship case against Poe at the Commission on Elections (Comelec), but even on her presidential bid for the 2016 elections.
To date, the presidential poll front runner is facing 4 disqualification cases before the Comelec, with 3 of the petitioners questioning Poe's natural-born status.
The other case questions her qualification for president based on the minimum residency requirement that she allegedly didn't meet. Poe's residency is also an issue in David's Comelec case, but it has long been dropped from the SET case, even before the oral arguments began. – Rappler.com
Who won in the 2016 Philippine elections?
Check out the 2016 official election results through the link below:
Check out the 2016 unofficial election results for the national and local races through the links below
For live updates on the aftermath of the May 9 elections, check out our extensive
2016 Philippine elections
coverage!