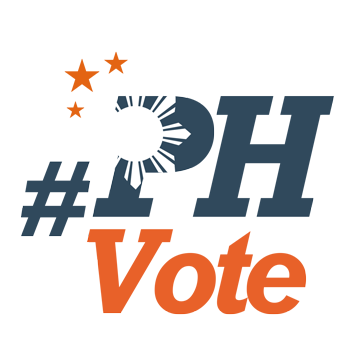 1
Roxas: Nobody wants a foreigner as president

MANILA, Philippines – Liberal Party standard-bearer Manuel Roxas II dodged questions about the Senate Electoral Tribunal (SET) and its decision to reject a petition to disqualify as senator one of his presidential rivals but did concede to one thing: Nobody wants a foreigner in Malacañang.
"Palagay ko (I think), without any specificity… lahat naman tayo ayaw ng isang dayuhan bilang isang presidente, diba (None of us would want a foreigner as president, right)?" said Roxas in a chance interview with reporters on Monday, November 23.
Roxas was asked to comment on Davao Mayor Rodrigo Duterte's supposed reason for finally jumping the gun and announcing his own presidential bid: the SET's decision not to disqualify Poe from the 2013 senatorial elections, supposedly because she is not a natural-born Filipino. (READ: Why did SC justices vote to disqualify Poe?)
The Davao mayor, who for months insisted he would not be running for president, said he refused to accept an "American president," referring to Poe, who still faces residency and citizenship issues before other bodies.
On the sidelines of the turnover of new police patrol vehicles in Pasay City, reporters pressed Roxas to comment on the SET's decision and its possible implications on Poe's presidential bid. Roxas refused to give his 2 cents on the issues.
"It's not for me to comment on how anyone voted sa SET. Manalo, matalo sa SET ang kaso ni Senadora Grace, kami ni Leni sa Daang Matuwid ay nakatutuok at ginagawa namin ang pagpresenta ng aming plataporma, ng aming pagkatao, ng aming kakayanan sa ating mga kababayan," insisted Roxas, who once wooed Poe to be his running mate.
(Even if Senator Grace wins or loses before the SET, [Camarines Sur Representative Leni Robredo] and I are focused and working to present our platform, our persons, and our credentials to our fellow Filipinos.)
In a chance interview months back, Roxas had said he believed Poe was a Filipino and that the ruling Liberal Party in 2013 "presumed regularity" when it recruited the adopted daughter of 2 movie stars and former MTRCB chairman as one of its senate bets. Poe topped the 2013 senatorial elections, beating a record Roxas earlier set for nabbing the most votes in a national election.
On Monday, Roxas said the issues against Poe were not about her being a Filipino, but whether she was a natural-born or naturalized Filipino.
"Ang issue ay pagiging natural-born Filipino na nakasaad sa ating Saligang Batas. At sa dulo niyong lahat, ang pangingibabaw ng batas ang pinakamahalagang pinaglalabanan dito dahil kung wala ang batas magiging [might is right]," said Roxas.
(The issue is about being a natural-born Filipino as stated in the Constitution. At the end of it all, we're fighting for the rule of law which is important because without it, it's going to be might is right.) – Rappler.com
Who won in the 2016 Philippine elections?
Check out the 2016 official election results through the link below:
Check out the 2016 unofficial election results for the national and local races through the links below
For live updates on the aftermath of the May 9 elections, check out our extensive
2016 Philippine elections
coverage!