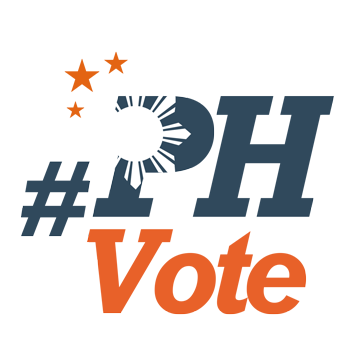 1
Susan Ople: 'Act of courage' to speak vs political dynasties

MANILA, Philippines – It's election season once again, and many people with familiar surnames have expressed their intention to run for elective posts they or their relatives have held for years.
This is why for senatorial candidate Susan "Toots" Ople, the daughter of the late senator Blas Ople, it can be considered an "act of courage" to speak up against political dynasties.
"It's an act of courage to speak against political dynasties. How do you address human nature?" the overseas Filipino workers advocate asked during a forum on women in government held Tuesday, November 24 at the Ateneo de Manila University.
In a political landscape where families have split up because of political rifts, and where the same names have stayed in power, Ople doubted whether next Congress would pass an anti-political dynasty law. She said the problem also lies with the voters themselves.
"Magpakatotoo tayo (Let's be honest). We always say that political dynasty is bad....We should give more opportunities sa mga bagong mukha (to new faces), but we keep voting the same names," she said.
For her, voters have a bigger role to play in prohibiting political dynasties in the country.
"Kung 'di ka makapagpasa ng batas, anong gagawin mo? I wish na every bold voter realizes the power of change that lies with him or her….Ang pwede lang magsabi na ayaw namin ng political dynasty ay kayo….Choose based on competence, not name," Ople added.
(If a law is not passed, what will you do I wish na every bold voter realize the power of change that lies with him or her…. Only voters can say they don't want political dynasties….Choose based on competence, not name.)
Her "more realistic" suggestion is to reduce political dynasties gradually over a "transition period."
"That means in the succeeding generations, babawasan 'yung (we should lessen) dynasties by a certain percent, and then another certain percent, hanggang kumonti na talaga (until they really decrease in number), and then it becomes the exception to the rule," she explained.
Ople herself has name recall: her late father was a senator for a decade. Now that she's part of the senatorial race for the second time – she first ran under the Nacionalista Party in 2010 – she often mentions her father in her speeches.
Political dynasty? Definition needed
Another senatorial candidate who was at the forum, former justice secretary Leila de Lima, said she will support an anti-dynasty bill as it will allow more qualified persons to serve in government.
But she said there is a need for a "very sound legal framework" when it comes to defining what exactly a political dynasty is.
Lawyer and senatorial candidate Lorna Kapunan also believes political dynasties should go, especially since the 1987 Constitution itself mandates the State to prohibit dynasties "as may be defined by law."
"I do not think with 102 million Filipinos, that we are short of leaders….Power is in our hands. It is within our means. Quota? Affirmative action? Gawin iyan sa (Let's do that for the) political dynasty. Gusto ng pagbabago? Maghalal ng bago (You want change? Vote for new people)," she said on Tuesday.
In 2014, an anti-dynasty bill already reached the plenary in the House of Representatives. The measure prohibits two or more relatives (up to the second degree of consanguinity) to hold or run for both national and local office in "successive, simultaneous, or overlapping terms."
The stricter Senate version allows only one member of a family to run for office in all levels. (READ: #AnimatED: Congress should pass anti-dynasty bill)
President Benigno Aquino III, who himself has relatives in public office, endorsed the bill in his final State of the Nation Address.
Both Kapunan and Ople are running for senator under Senator Grace Poe's independent party, while De Lima is a senatorial candidate of the ruling Liberal Party. – Rappler.com
Who won in the 2016 Philippine elections?
Check out the 2016 official election results through the link below:
Check out the 2016 unofficial election results for the national and local races through the links below
For live updates on the aftermath of the May 9 elections, check out our extensive
2016 Philippine elections
coverage!