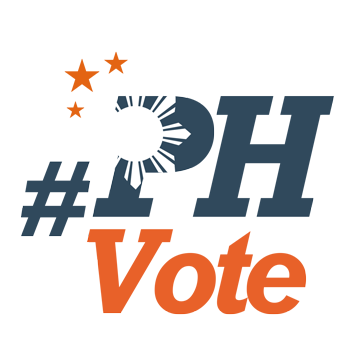 1
2015: A year that changed the lives of Grace Poe and family

MANILA, Philippines – The year 2015 saw a 180-degree turn in the lives of the family of Senator Grace Poe. As she quickly rose in presidential preference surveys, the public and her political opponents highly scrutinized her personal life.
The Llamanzareses have been a relatively low-profile family, even as Poe is the adopted daughter of movie industry icons Susan Roces and Fernando Poe Jr. Even when she became a public official, her family was kept in the background. In fact, even after she declared her presidential bid in September, her family was hardly in the media's eye. (READ: Susan Roces: This presidential campaign will be different)
But with the rise of social media as a campaign tool, the citizenship issues raised against the family have made the Llamanzareses a subject of bashing – something the low-profile household is not accustomed to. (READ: #Poe2016 or #TraPOE? Netizens react to Poe's presidential bid)
One major change that the year 2015 did to their family is that they have less privacy now, the senator said. It is a privilege that any presidential candidate would have to lose.
"Dun naiiba: 'yung pribado mong buhay ay hindi na ganun ka pribado," Poe said. (That's the difference: your life that used to be private is not so private anymore.)
Poe's son Brian Llamanzares earlier said he and his siblings, Hanna and Anika, are already affected by the issues against their mother. He is worried for his sisters, especially the youngest, who is only 11 years old.
"I'm just worried na mababasa nila 'yung comments online. Siyempre our youngest is in grade school, marunong na siya mag-Google and YouTube at binabasa niya 'yung mga bashers online," Brian earlier said.
(I'm just worried that my siblings would get to read the comments online. Our youngest is in grade school and she knows how to use Google and YouTube and she reads the bashers' [comments] online.)
Poe shares the same concern for her children. As much as she raised them to be independent individuals, the senator said they had to adjust to the present situation.
"Alam naman natin di magiging pareho ang iyong mga routine sa isang araw. Sa ngayon, marami talagang kailangan kausapin, konsultahin, at pakinggan. Naiiba lamang kasi syempre pati 'yung mga anak ko, na kahit papaano ay binigyan ko sila ng kalayaan na mabuhay as independent, halimbawa kung may lakad sila. Ngayon medyo iba na sapagkat naririnig din nila 'yung mga k'wento tungkol sa akin, kung ano-ano pinag-uusapan," Poe said.
(We know the daily routines will change. For now, we have to talk to and consult many people. The only difference, of course, is that now my children, who I've given freedom to live as independents, for example when they have their own activities. Now, it's a bit different because they also hear the stories about me.)
Poe also expressed deep concern for her youngest, who, due to her young age, only knew about her mother's adopted status a few years ago.
"Mayroon ako isang anak na 11 years old lang, at s'yempre ngayon n'ya mas naiintindihan na ang kanyang nanay ay isang adopted. Bagamat alam na n'ya ito siguro a few years ago, ngayon mas naintindihan n'ya at minsan nalulungkot din s'ya dun sa mga naririnig 'nyang kwento na, "Sino ba talaga magulang mo? Wala kang karapatan di mo sila kilalala.' S'yempre ang kinagisnan n'ya ang mga magulang ko," she added.
(I have a daughter who's only 11 years old, and it is now that she better understands that her mother is an adopted child. Although she already knew this a few years ago, it is only now that she better understands it and sometimes she gets sad about the stories about me, questions on who my real parents are, that I do not have rights because I do not know my parents. Of course, she only knew my [adoptive] parents.)
From 2013 until the early part of 2015, Poe had been enjoying positive public reviews and media coverage, especially after her investigations into the poor state of the mass public transport system and the controversial Mamasapano incident, which in turn generated high ratings for her.
But when Poe was viewed as a potential presidential candidate, she started getting flak for her moves – from her statements on the Iglesia Ni Cristo controversy in August, being a "tool" of her running mate Senator Francis Escudero, to her government inexperience. She was also heavily criticized for her pronouncements that she would continue the legacy of her father FPJ, with critics saying the late action star had no record of serving the public.
Despite all these, Brian said "nothing" has really changed from the time Poe became a senator until she decided to pursue the presidency.
"I mean, aside from the organized hate on social media and the endless meetings, nothing has really changed from the time my mom became a senator until now," he told Rappler in a text message.
Poe admitted getting "hurt" by the attacks against her. Poe, who is generally composed in her public appearances, was unable to hold her tears twice, at the height of citizenship issues hounding her as a foundling and a former American citizen.
She first cried during a speech before local and international delegates on adoption, as she recounted the love of her adoptive parents. A few months after, she could not hide her emotions while on the campaign trail in Laguna, hours ahead of the decision of the Senate Electoral Tribunal (SET) on her disqualification case.
The SET, in a close vote of 5-4, decided to dismiss the case that questioned her natural-born status. The camp of petitioner Rizalito David, however, appealed the decision before the tribunal, saying politics won over the law.
Citizenship, residency issues
Of all the issues thrown against Poe and her family, the citizenship and residency allegations are the most difficult to hurdle.
While the SET has ruled favorably for Poe, the Commission on Elections (Comelec) Second Division cancelled Poe's certificate of candidacy on the grounds of "material misrepresentation." This essentially disqualifies Poe from the 2016 presidential race.
The Comelec First Division, who tackled 3 other complaints against Poe, also ruled to take her out of the presidential race.
But Poe maintained she is eligible to run and is keen on fighting it out up to the Supreme Court.
"Tatapatin ko kayo, sa first division, mahihirapan din tayo. Kaya kung meron akong inaasahan pa ay itong Korte Suprema. Sinasabi nila na mas malabo daw doon sapagkat 3 justices nag-vote against me doon sa SET, pero ang komposisyon po ng Korte Suprema, iba-iba rin naman po," she said.
(I will be upfront: we will have a difficult time in the First Division. That's why if there's any hope left, it's with the Supreme Court. Although they say it's more difficult there because of the 3 justices who voted against me in the SET, the composition of the SC is more diverse.)
The 3 Supreme Court justices who are members of the SET – Antonio Carpio, Arturo Brion, and Teresita De Castro – voted for Poe's disqualification as a senator. The question remains if Poe would hurdle the battle at the High Court the same way her father did in 2004.
In all cases, Poe's citizenship status – because she is a foundling and was a former US citizen – is being questioned. In 2001, Poe became a naturalized US citizen after years of marriage with husband Neil Llamanzares, who is a dual citizen of the US and the Philippines since birth.
From 2006 to 2010, Poe and her kids became dual citizens as well, following Republic Act 9225 or Citizenship Retention and Reacquisition Act. In 2010, she renounced her US citizenship before she took oath as chairperson of the Movie and Television Review and Classification Board. (READ: TIMELINE: Grace Poe's citizenship, residency)
Even the husband's and children's citizenship is questioned. After all, critics say, if Poe wins as president, the first family would be Americans. Poe said her husband is in the process of renouncing his US citizenship. Her children, she said, have the freedom to decide for themselves.
Poe maintained she is a natural born Filipino and cited international conventions and the intent of the 1935 Constitution, the law that covers her birth in 1968, to push for her cause.
The challenges that Poe and her family faced in 2015 may prove to be a foreshadowing of things to come in 2016.
If she gets past the citizenship and residency cases before a Supreme Court filled with Aquino and Arroyo-appointed justices, then the next challenge would be mounting an expensive campaign against rivals with well-oiled machinery.
But if the court decides that her name should not appear on the ballot, Poe believes she can look back without regret, having been given the chance to serve the public.
"Sa totoo lang, sinasabi ko nga kung hindi nila isasama yung pangalan ko, mas magiging mapayapa ang buhay ko," she said. (Honestly, I have been saying that my life will be more peaceful if they decide not to include my name on the ballot.)
"Kung hindi man ako mabigyan [ng pagkakataon], ako po'y payapa sa aking sarili dahil para sa akin, narating ko na rin po ito. Nakakapag-serbisyo naman po tayo. (Even if they do not give me a chance to become president, I am at peace with myself because I have gone this far. I am already serving the people.) – Rappler.com
Who won in the 2016 Philippine elections?
Check out the 2016 official election results through the link below:
Check out the 2016 unofficial election results for the national and local races through the links below
For live updates on the aftermath of the May 9 elections, check out our extensive
2016 Philippine elections
coverage!