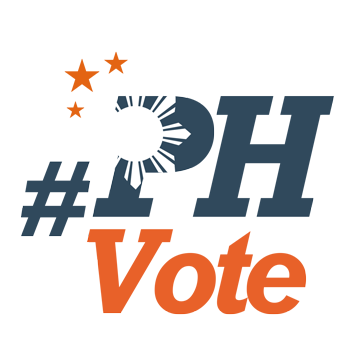 1
Poe not qualified? Let her run first, lawyer tells Comelec

MANILA, Philippines – The camp of presidential candidate Grace Poe on Wednesday, November 25, urged the Commission on Elections (Comelec) to dismiss the disqualification cases against the senator.
The Comelec First Division on Wednesday heard 3 petitions against Poe's presidential bid.
Poe's counsel George Garcia said the petition to disqualify Poe, filed by former senator Francisco "Kit" Tatad, should be dismissed "outright" since the poll body is "bereft of any jurisdiction" on matters pertaining to qualification.
"Under present rules, the Comelec does not have jurisdiction to decide on the matters of absence of qualifications because that would be pertaining to quo warranto proceedings," Garcia said.
He added: "In that case, let the respondent be allowed to run for president first and after being elected, then they can file proper petition for the quo warranto before the Presidential Electoral Tribunal."
Garcia noted that in Tatad's petition, there were no allegations of material misrepresentation. He said the same is true for the other two petitions filed by university professor Antonio Contreras and former University of the East law dean Amado Valdez.
In his petition, Valdez questioned Poe's natural-born citizenship, while Contreras alleged the senator has not met the 10-year residency requirement for presidential candidates. Tatad cited both issues in his petition.
"Hindi natural-born si Senator Grace Poe at inilahad namin lahat ng basehan kung bakit hindi siya puwedeng i-consider na natural-born, although we conceded that at least she can be considered naturalized, provided she has to apply for it," Tatad's counsel, Manuelito Luna, told reporters on Wednesday.
(Senator Grace Poe is not natural-born, and we showed the basis why she cannot be considered natural-born, although we conceded that at least she can be considered naturalized, provided she has to apply for it.)
Luna is also the lawyer of Rizalito David, who filed the disqualification case against the senator before the Senate Electoral Tribunal (SET). The tribunal has already dismissed David's petition, although the decision has been appealed. (READ: Why did SC justices vote to disqualify Grace Poe?)
But the 3 petitioners as well as petitioner Estrella Elamparo all claimed the SET decision would not affect the cases they filed before Comelec.
Material misrepresentation?
Garcia on Wednesday slammed the petitions questioning Poe's citizenship. He said they cannot claim Poe committed material misrepresentation since there was no willful, deliberate intention on the part of Poe to lie about her natural-born status.
"Until today, we have been debating whether Senator Grace Poe is a natural-born citizen or not. Until today the Supreme Court had not yet resolved the citizenship of a foundling," he said.
Poe's lawyer added: "If that is a very difficult question of law and there is no decision yet by the Supreme Court, how can she be accused of material misrepresentation? How can the respondent be accused of telling a lie when that is a very difficult question still being debated upon?"
But Contreras said Poe has a record of trying to commit misrepresentation.
He alleged that in February 9, 2006 – when Poe "was still very much an American citizen" – the senator bought a condominium and a parking lot, and wrote in the condominium certificate of title that she and her husband are Filipinos.
Months after in June 1, 2006, Poe supposedly bought land in Corinthian Gardens and wrote again in documents that she and her husband are Filipinos.
Garcia confirmed these documents exist but dismissed Contreras' claim, saying it was an honest mistake on the part of the senator since she believed she was a Filipino at that time.
Contreras said Poe does not meet the 10-year residency requirement for presidential candidates, counting from July 7, 2006 when she took her Oath of Allegiance to the Republic of the Philippines. (READ: TIMELINE: Grace Poe's citizenship, residency)
Valdez, meanwhile, criticized Poe's renunciation of her American citizenship in 2010.
"What happened there? It's an act of opportunism, to serve the MTRCB, to be senator, and now, to be president of the Philippines. Is this the essence of a natural-born status?" he said during the hearing.
Poe was appointed chair of the MTRCB or the Movie and Television Review and Classification Board in 2010, the same year she self-expatriated herself and took oath in Philippine government.
The Comelec First Division asked all 3 petitioners and the respondent to file their memorandums before December 3. Poe's camp will file 3 separate memorandums, after which the cases will be submitted for resolution. (READ: Comelec to decide soon on Grace Poe's citizenship case) – Rappler.com
Who won in the 2016 Philippine elections?
Check out the 2016 official election results through the link below:
Check out the 2016 unofficial election results for the national and local races through the links below
For live updates on the aftermath of the May 9 elections, check out our extensive
2016 Philippine elections
coverage!