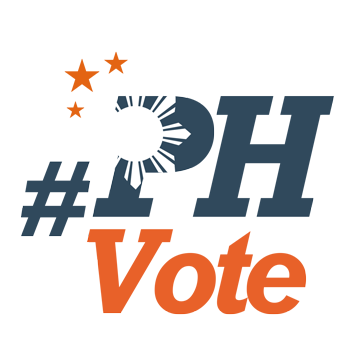 2
Grace Poe's residency in PH: When do we start counting?

MANILA, Philippines – Aside from her citizenship, Senator Grace Poe's qualification to run as president in the 2016 elections is also being questioned on the basis of her residency in the Philippines.
The Philippine Constitution not only requires a president to be a natural-born citizen – he or she should also be a resident of the Philippines "for at least 10 years immediately preceding such election."
Poe's critics believe she has not met this 10-year requirement and should therefore be disqualified as a presidential candidate in the upcoming elections. (READ: Poe not qualified? Let her run first, lawyer tells Comelec)
At least two of the 4 petitions now lodged at the Commission on Elections (Comelec) questioned Poe's residency before the poll body. (READ: TIMELINE: Grace Poe's citizenship, residency)
But the basis of the petitioners vary, according to their statements during and after oral arguments at the Comelec First Division on Wednesday, November 25.
2012 COC
Former senator Francisco "Kit" Tatad based his claim on Poe's certificate of candidacy (COC) for the 2013 midterm elections. Back then, she wrote that she has been a resident of the Philippines for 6 years and 6 months.
Tatad's lawyer Manuelito Luna said that if one computes using this "judicial admission," then Poe would still be short by 5 to 6 months on the day before May 9, 2016.
But George Garcia, one of Poe's counsels, explained what happened in 2012: The senator supposedly started counting from March 2006 up to September 2012, instead of until May 2013.
"Sometime po noong March 2006, bumalik siya dito sa Pilipinas, kasama ang asawa niya, na at that time po nag-resign na rin po bilang isang empleyado sa America, wala nang trabaho sa America. So pagbalik po niya, dun niya kinount yung 6 years and 6 months na nakalagay sa kanyang certificate of candidacy sa pagka-senador, sa March 2006," he said.
(Sometime in March 2006, she came back to the Philippines together with her husband, who, at that time, already resigned as an employee in America, and no longer has a job in America. So when she came back, that's how she got the 6 years and 6 months written in her certificate of candidacy as senator, from March 2006.)
Oath of allegiance to PH
For De La Salle University professor and political analyst Antonio Contreras, meanwhile, the residency count should start from July 7, 2006, when Poe took an Oath of Allegiance to the Republic of the Philippines. With this count, Poe would still fall short of two months.

Contreras cited the 2002 case of Coquilla vs Comelec, where the Supreme Court (SC) upheld the decision of the Comelec in ordering the cancellation of the COC of Teodulo Coquilla for mayor of Oras, Eastern Samar, in the May 14, 2001 elections.
The SC said the term "residence" refers to domicile or legal residence – the place where one has a permanent home, and where he intends to return or remain. But in the 2002 case, Coquilla lost his domicile of origin when he became a US citizen.
"By having been naturalized abroad, he lost his Philippine citizenship and with it his residence in the Philippines. Until his reacquisition of Philippine citizenship on November 10, 2000, petitioner did not reacquire his legal residence in this country," the decision read.
For Contreras, this is the controlling jurisprudence in Poe's case.
Return to PH
When Poe filed her COC for the 2016 elections, she wrote that her period of residence in the Philippines up to the day before elections is 10 years and 11 months.
Her count started from May 24, 2005, when she returned to the Philippines after they, as a family, decided to stay here.
According to Garcia, there are 3 prerequisites to establish residence in the Philippines: intent to remain, physical presence, and intent to abandon the former domicile.
"When it comes to the issue of residency, you always look at the totality. You cannot look singularly at each and every evidence," he said.
Their basis is Poe's sworn questionnaire in 2011, when she executed an Oath/Affirmation of Renunciation of Nationality of the United States (US) before the Vice Consul at the US Embassy in Manila. On page 4 of the questionnaire, Poe wrote:
"I became a resident of the Philippines once again since 2005. My mother still resides in the Philippines. My husband and I are both employed and own properties in the Philippines. As a dual citizen (Filipino-American) since 2006, I've voted in two Philippine national elections. My three children study and reside in the Philippines…."
Garcia said when Poe wrote that, the senator then had "no inkling, no intention yet" to run "for even the barangay (village) chairman."
"That was a declaration under oath. As far as the respondent is concerned, to her mind, she had been a resident of the Philippines since 2005, she had bodily presence since May 24, 2005 – immediately after the death of her father, she returned to the Philippines to join her grieving mother," the lawyer explained
A month after her return to the country, Poe's children already started attending Philippine schools, while in July 2005, she secured her Philippine Taxpayer's Identification Number (TIN) to settle her father's estate. – Rappler.com
Who won in the 2016 Philippine elections?
Check out the 2016 official election results through the link below:
Check out the 2016 unofficial election results for the national and local races through the links below
For live updates on the aftermath of the May 9 elections, check out our extensive
2016 Philippine elections
coverage!