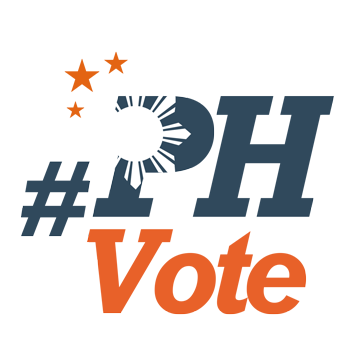 1
Women candidates: Employment will empower Pinays

MANILA, Philippines – For female candidates in the 2016 elections, giving women access to decent work is crucial in helping them escape poverty and become independent citizens.
In a forum on Wednesday, November 25, senatorial candidate Lorna Kapunan said: "My challenge to all of you is to go against the grain of learned helplessness. Through women power and women vote, we are challenged as women leaders to break that chain of learned helplessness."
For several other women candidates in the 2016 elections, the key is recognizing that poor women are among the most vulnerable in society, and solving their concerns involves a multi-sectoral approach. (READ: Women senatorial bets vow to prioritize labor, human rights)
"Rural and urban poor women are presently the easiest victims of gender injustice and inequality – whether in the workplace, within the family or the community at large – simply because they are caught in two types of vulnerabilities: class and gender vulnerability," former justice secretary Leila de Lima said in the forum held in Makati City.
The Liberal Party (LP) senatorial candidate explained that women are vulnerable because first, many of them are poor and have little economic means. Secondly, women are "victims of male domination within their own economic class."
Risa Hontiveros, another LP Senate bet, added that this is worsened by the traditional notion that women must be the manager of the household.
The International Labor Organization assessed in 2013 that Filipinas' labor market participation is lower than men's because of "inadequate employment and decent work opportunities, domestic labor and care constraints, and social norms."
"Who provides the care and ensures the well-being of each and every Filipino? Magandang pakinggan na ang sagot ay si nanay. Si nanay ang nag-aaruga sa bawat isa. There is almost a romantic, nostalgic, heroic feel to that statement. Pero si nanay ay may mga sariling pangarap din," Hontiveros said.
(Who provides the care and ensures the well-being of each and every Filipino? It's nice to hear the answer is mother. There is almost a romantic, nostalgic, heroic feel to that statement. But mother has her own dreams as well.)
"The right answer to the question of who provides the care and ensures the well-being of each and every Filipino should be everyone, each one of us – men, women, parents, children, the government, civil society."
Apart from De Lima and Hontiveros, vice-presidential candidate Leni Robredo, senatorial candidates Lorna Kapunan, Princess Jacel Kiram, and Susan "Toots" Ople, and Iloilo fourth district representative candidate Mitch Monfort Bautista spoke at the forum on Wednesday.
De Lima was not able to personally attend the event and instead delivered her speech through video.
They were invited by the Women's Business Council, the Business and Professional Women Makati PH, and TOWNS Foundation Incorporated.
Stories on the margins
Most of the female candidates in their speeches cited the World Economic Forum's 2015 Global Gender Gap Report, which said that the Philippines jumped from 9th to 7th place among 145 countries in closing the gender gap. (READ: Philippine gender gap narrow but women leaders still needed)
However, the report also said that economic and participation gaps in the country have not been fully closed, a finding that Ople and Robredo affirmed.
Former labor undersecretary Ople, a known advocate of the rights of overseas Filipino workers (OFWs), shared the story of an abused OFW in Kuwait, Saudi Arabia called "Fatima," whose story was picked up by the media in 2013.
Fatima accidentally dropped the thermos containing hot water she was supposed to use to prepare her lady employer's coffee. Her employer then reportedly poured the rest of the scalding liquid onto Fatima's body, leaving severe burn marks.
Ople said she is still fighting to bring Fatima home because a photo of the OFW's wounds went viral, and prompted Fatima's employer to file a still-pending slander case against her.
Ople, a guest senatorial candidate under the United Nationalist Alliance and the Poe-Escudero tandem, said it is hard to stay in the margins "when you see stories of social injustice unfold right before your eyes."
'Very dependent on husbands'
Camarines Sur Third District Representative Robredo agreed. She recalled how difficult it was to rescue women victims of domestic violence during the time she served under the Public Attorney's Office.
Robredo said that most women, even those in rural areas, already know they are being victimized.
"Bakit bumabalik yung victims of violence sa kanilang bahay? (Why do victims of violence return to their homes?) Because they are not economically powered. Even if they know they are victims of violence, even if they do not want to go back to that situation again, they are forced to go back because they cannot fend for their children… They are very dependent on their husbands for financial support," she said.
For lawyer Kapunan, the biggest problems of the country remain to be poverty and hunger caused by unemployment.
She said the current minimum wage set at P481-P444 is too little to ensure that a typical Filipino family of 5 would be able to meet their daily needs.
Kapunan said the Philippines needs laws to support basic industries in the country and guarantee work for millions of Filipinos. – Rappler.com
Who won in the 2016 Philippine elections?
Check out the 2016 official election results through the link below:
Check out the 2016 unofficial election results for the national and local races through the links below
For live updates on the aftermath of the May 9 elections, check out our extensive
2016 Philippine elections
coverage!