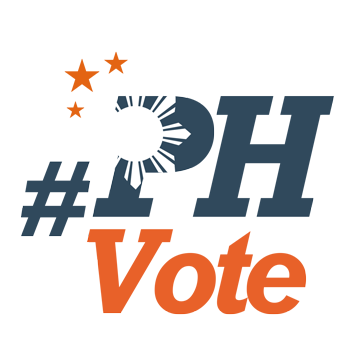 1
Don't allow detainees to vote in 2016, SC asked

MANILA, Philippines – A lawyer has asked the Supreme Court (SC) not to allow all detainees in the Philippines to vote in the 2016 elections unless the Commission on Elections (Comelec) meets certain requirements.
In a petition dated November 12, lawyer Victor Aguinaldo requested the SC to bar the Comelec and other agencies from implementing Comelec Resolution 9371.
Promulgated in March 2012, Comelec Resolution 9371 covers "rules and regulations on detainee registration and voting" in the 2013 and subsequent elections.
If the SC grants Aguinaldo's petition, this would mean "not allowing all the detainees in the entire Philippines to register and vote in the 2016 coming elections unless clear parameters or guidelines have been set as to cover all circumstances or incidents on detainee registration and voting."
He said the Comelec resolution, for one, is unclear on the situation of high-profile detainees such as former president Gloria Macapagal Arroyo
He said, "What about those who are currently incarcerated under hospital or house arrest or in another jail not within their residence just like former president Gloria Macapagal Arroyo, Senator Ramon Revilla Jr, Senator Jinggoy Ejercito, and other detainees in similar situations?"
'Unconstitutional' resolution?
In his petition, Aguinaldo also said the SC should declare certain provisions of Comelec Resolution 9371 "as unconstitutional because of their imperfections, inadequacies, and deficiencies" in their application.
Aguinaldo enumerated the following "loopholes, uncertainties, gaps, and ambiguities" in the application of Comelec Resolution 9371:
The law "did not provide for its 'Implementing Rules and Regulations' for its application and implementation so that it may cover all circumstances as to who, what, when, why, how these detainees should be allowed to vote and register"
The passage of Comelec Resolution 9371 "did not undergo any public consultation or public hearings"
The Comelec resolution "has created partiality, inequality, prejudice, and injustice because certain detainees were given greater rights or privileges by allowing them to register and vote in the elections as compared to an ordinary or regular voter, or even to an absentee voter"
Nearly 44,000 prisoners had been allowed to vote in 2013. – Rappler.com
Who won in the 2016 Philippine elections?
Check out the 2016 official election results through the link below:
Check out the 2016 unofficial election results for the national and local races through the links below
For live updates on the aftermath of the May 9 elections, check out our extensive
2016 Philippine elections
coverage!