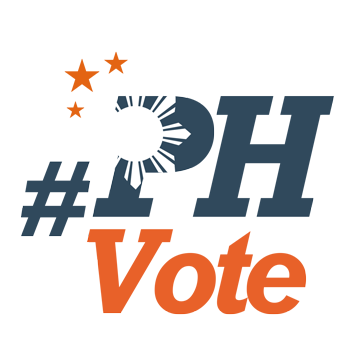 6
Ladies of Grace Poe

MANILA, Philippines – Running a presidential campaign is no easy feat, more so if faced with 4 disqualification cases.
For presidential polls front runner Senator Grace Poe it may even be a harder battle, as she has neither a political party nor solid experience to back her.
The support of her high school barkada, however, helps her get through it all. As the saying goes, "High school never ends."

In sorties or events, try to look for the group of ladies in a corner wearing matching shirts – either white, Poe's color, or their own designed Grace Poe T-shirts. These women of stature have known Poe since the 1980s, when they were all kids and teenagers studying at the exclusive all-girls school, Assumption College in Makati.
Up until now, their bond has remained and has extended to their respective families.


"Yes we just wanna give Grace our full support. She's working so hard. We just want her to know we're behind her every step of the way," Malu Gamboa, one of Poe's best friends, told Rappler on the sidelines of a press conference in Lipa City, Batangas on Friday, November 27.
"Well, aside from moral support, we just try to keep it interesting and fun for her. 'Yung group naming mga best friends, pang moral support. (Our group of best friends, we're for moral support) When we're here nagugulo na siya, naaaliw na sa amin. (When we're here we make her happy.) We make sure she eats, stuff, and just tell stories with her," Gamboa added.
While not everyone in the group has a political background, that is hardly an issue. Poe, after all, relies on her all-girls group for moral support.
In fact, the moment Poe exited the venue on Friday, she was warmly welcomed by Gamboa, Kitty Jacinto, Tina Bonoan, Joanna Duarte, Lynet Villa-real, and Manet Dayrit, just some of the women present on Friday's event as other friends could not make it.
On November 17, hours before the Senate Electoral Tribunal released its decision on the disqualification case against her, Poe was unable to hold back her tears before the public in Laguna as mixed emotions of fear and nervousness filled her.
The moment she found out about the favorable SET decision, the same group was there to celebrate with her – all jumping for joy. (READ: Senate tribunal denies disqualification case vs Poe)

Campaign funds
Aside from giving moral support to the senator, her friends also conduct their own fund-raising and other events for the campaign. They said they have their own committee preparing the campaign materials.

While Gamboa said they give funds out of their own pockets, there are people who come up to them and offer help.
"We're supporting financially as much as we can. But it's been great. Well, actually people have been coming to us telling us, 'when you're ready let us know.' It's not just financial [help]. Some would like to donate T-shirts or stickers, campaign materials that would be very helpful once we start really campaigning full blast," she said.
Poe also bounces off ideas on them. The ladies, meanwhile, make it a point to relay to Poe the messages they receive from other people.
"We tell people why we're so impressed with her, why she is our presidential choice. She also sounds off her ideas with us. So we tell her what people tell us about her, what they want to know about her, what they want to happen to our country, so we're also a sounding board. It's just that we're just happy to be with her and give support," she said. – Rappler.com
Who won in the 2016 Philippine elections?
Check out the 2016 official election results through the link below:
Check out the 2016 unofficial election results for the national and local races through the links below
For live updates on the aftermath of the May 9 elections, check out our extensive
2016 Philippine elections
coverage!