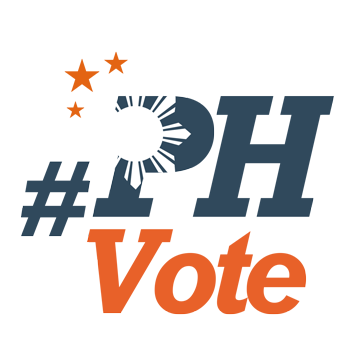 1
Duterte curses Pope Francis over traffic during his visit

MANILA, Philippines (UPDATED) – It seems not even Pope Francis is spared from presidential aspirant and Davao City mayor Rodrigo Duterte's characteristic cursing.
During PDP-Laban's formal declaration of him as their presidential candidate on Monday, November 30, Duterte made the leader of the world's 1.2 billion Catholics the object of an expletive.
As he was wrapping up his speech during political party PDP-Laban's declaration of his presidential bid, he began talking about the time it took him 5 hours to reach a mall from his hotel while in Metro Manila last January.
What caused the delay? Traffic jams in the mega-city due to the visit of Pope Francis that month, he said.
Maintaining his joking tone, Duterte said, "Gusto kong tawagan, 'Pope putang ina ka, umuwi ka na. 'Wag ka nang magbisita dito. (Pope, you son of a bitch, go home. Don't visit here anymore.)"
Some people in the audience still laughed but it was more subdued than after his other jokes.
Pope Francis, who visited Metro Manila and storm-stricken Leyte province last January, is well-loved among Filipinos – a majority of whom are Roman Catholic.
Hours after he uttered those remarks, he told Rappler in a phone conversation, "It was not intended to attack the Pope."
He said his anger was directed at the government for causing too much disruption to people's lives through their handling of the papal visit.
"I was expressing my exasperation with the government. It's okay to receive visitors but you don't impose hardships on the people," he said.
But the presidential aspirant said he would not apologize for his statement.
Duterte is known to pepper his speeches with expletives. He uses them when describing both his professed enemies like drug lords and abusive policemen, but also when referring to close friends, as a joke. – Rappler.com
Who won in the 2016 Philippine elections?
Check out the 2016 official election results through the link below:
Check out the 2016 unofficial election results for the national and local races through the links below
For live updates on the aftermath of the May 9 elections, check out our extensive
2016 Philippine elections
coverage!