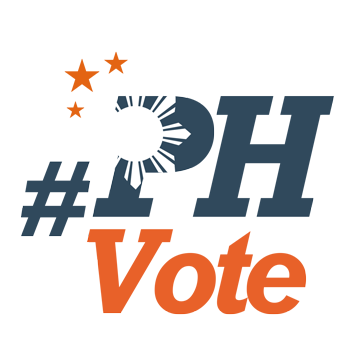 6
#PHVote: Chiz and Leni on Aquino, VP job, and character

MANILA, Philippines – "Gobyernong may puso" (governance with a heart) meets "tsinelas leadership."
Senator Francis Escudero and Camarines Sur Representative Leni Robredo opened up to scrutiny, attending what was meant to be the first debate gathering the 6 vice presidential bets.
The two were the only candidates to show up at a forum in their alma mater, the University of the Philippines, on Monday, November 30. Rappler is the online media partner of the forum.
The independent bet and the ruling Liberal Party's vice presidential contender fielded questions on issues ranging from corruption to controversies linked to their presidential candidates. The two Bicolanos had a friendly exchange, drawing laughter from the crowd when talking about Vice President Jejomar Binay and ex-interior secretary Manuel Roxas II.
Escudero, former chairman of the Senate finance committee, stressed that he and presidential bet Senator Grace Poe will allot 20% of the national budget to their priorities: housing, health and education.
Robredo, an alternative lawyer and widow of former interior secretary Jesse Robredo, championed participatory governance. The neophyte lawmaker highlighted the need to reach out to vulnerable sectors like farmers, fisherfolk, informal settlers and indigenous peoples.
How do they intend to substantiate their slogans? Where do they stand on key issues? Here are highlights from "Ang Pagsusuri," the vice presidential forum.

1. The role of a vice president
Escudero and Robredo envision the role of a vice president differently.
To the two-term senator, being vice president means going to places and doing tasks that a president cannot attend to.
Escudero said: "My view is in line with the Constitution: a vice president must do the job the President assigns. I do not look down on the Housing and Urban Development Coordinating Council (HUDCC). Whether it's HUDCC or not, the VP should do the job well. If you find a solution to housing, you solve many problems."
To Robredo, a vice president must be "inspirational," and draw attention to neglected issues and underprivileged sectors. (READ: Robredo: VP should focus on job, not aspire to be president)
She said: "Napakataas na role ng vice president. Dapat 'di siya nangangarap maging presidente kasi oras na nangarap siyang magpresidente, pulitika na, tapos na. Kaya sana ang vice president, 'di nag-aambisyon para maging presidente."
(The role of a vice president is huge. He or she should not aspire to be president because then it becomes political, that's it. So I hope the vice president won't dream of being president.)

2. Assessing the Aquino administration
Both Aquino allies, Escudero and Robredo had similar evaluations of the Aquino administration. The senator gave the government a score of 6-7 out of 10, while the congresswoman answered 7-8.
The two credited the administration for its anti-corruption campaign, while saying that underspending was its shortcoming.
Robredo did not echo the line of her partner, presidential bet and former transportation secretary Mar Roxas, on the heavy traffic in Metro Manila.
"Kahit saang progressive na lugar sa mundo, efficient ang mass transport system. Doon tayo palpak," she said. (In any progressive country in the world, the mass transport system is efficient. This is where we failed.)
She added: "I don't think it's a correct position to justify that there's traffic because there's [economic] progress. It's true there's progress but it's not reason for us not to fix the traffic."
3. Budget cuts for state universities
Alumni of UP, the two candidates are strongly against budget cuts for state colleges and universities (SUCs).
An economics major, Robredo said: "For so long a time, we give the most budget to primary and secondary education, which is also correct but we neglected [the] tertiary [level.] It's high time we give tertiary education funding so poverty does not stop students from learning."
Escudero, a law and political science graduate, said the Senate even added to the budget of SUCs but the original allocation from the budget department was low.
"The budget is a zero-sum game. I hope in the next president's budget proposal, the budget for SUCs is higher so we don't have to fight about it in the Senate."

4. China
On the Philippines' maritime row with China, the two lawyers said the government must use all tracks to deal with the Asian superpower without giving up sovereignty.
Escudero said Manila is lacking in bilateral and back-channel talks with Beijing.
"We must open other opportunities – economically, culturally, if not politically with respect to this issue. The government is using the regional approach through ASEAN, multilateral through the UN, and legal through our arbitration case. We won't lose anything if we do back-channel and bilateral talks," he said.
5. Contractualization
Escudero and Robredo are both opposed to contractualization.
Robredo spoke at length about the topic, citing her experience as an alternative and labor lawyer.
"With our labor laws, if you fight the case well, the employee can win. I handled many cases where the employee won. Now, it has become an industry practice and there are so many contractual employees that even among us, labor lawyers, many do not want to handle the case because it drags on for so long," she said.
Robredo called for stiffer penalties for erring employers.
"We must also have an industry discussion on why this happens. There are many complaints that the law is 'one size fits all.' We must talk about that but once there is a consensus, follow the agreement so that the employee is not disadvantaged."

6. Your presidential bet's flaws
Students also asked Escudero and Robredo about criticism against their presidential bets.
Escudero defended Senator Grace Poe's inexperience by citing President Benigno Aquino III, who became president in 2010 after only one Senate term.
"Mas malawak din naman ang karanasan ni Secretary Roxas kaysa kay Pangulong Aquino pero piniling mas suportahan si Pangulong Aquino dahil din marahil panahon niya yun. 'Di rin marahil tiyak na darating ang panahon ng kanyang katambal," Escudero said, making the crowd laugh.
(Secretary Roxas also had more experience than President Aquino but people chose to support President Aquino probably because it was his time. But we cannot be sure that his running mate's time will come.)
Robredo addressed Roxas' role during Super Typhoon Yolanda (Haiyan) in 2013, saying he was "not perfect" but was on the ground to do a difficult job.
She explained why she and her 3 daughters agreed for her to be Roxas' running mate.
"Kaibigan siya ng asawa ko pero 'di naman kami close," she said, drawing more laughter. (He was my husband's friend but we were not close.)
"'Di madaling bumilib ang asawa ko sa tao pero ang lahat ng kwento niya kay Secretary Mar, 'yun ang lingkod-bayan na kahit magalit ang tao, sige pa rin nang sige. Kahit alam niyang unpopular. Marami siyang tinanggap na assignments na alanganin. Kahit mahirap, tinanggap niya pa rin. Sa akin, test of character 'yun."
(My husband is not readily impressed by people but in all his stories about Secretary Mar, Mar was a public servant that even when people get mad, he still keeps at it. Even if he knows it's unpopular, he still does it. He accepted many tough posts. To me, that's a test of character.)

7. Anti-corruption, transparency
Both authors of the measure, Escudero and Robredo promised to help ensure the passage of the Freedom of Information (FOI) bill.
Escudero said: "We must identify areas of discretion in the budget. We must remove opportunities for politicians to pocket money, steal, and plunder public funds."
Robredo advocated for the passage of the anti-political dynasty bill, and the People's Empowerment bill, which creates a people's council in every local government unit.
Robredo said character ultimately distinguishes one candidate from the next.
"Mahalaga pa rin ang pagkatao ng bawat kandidato. Lahat ng kandidato, sinasabi naming mahal namin ang mahihirap. Pero ano ang buhay namin? Ang pinakamahalaga sa kahuli-hulihan, sino sa amin ang totoo, buo, walang ibang gusto kundi makapaglingkod lang?"
(Character is still important in a candidate. All candidates say they love the poor. But how do we live our lives? What's most important in the end is who among us is true, whole, who doesn't have any other intention but to serve?) – Rappler.com
Who won in the 2016 Philippine elections?
Check out the 2016 official election results through the link below:
Check out the 2016 unofficial election results for the national and local races through the links below
For live updates on the aftermath of the May 9 elections, check out our extensive
2016 Philippine elections
coverage!