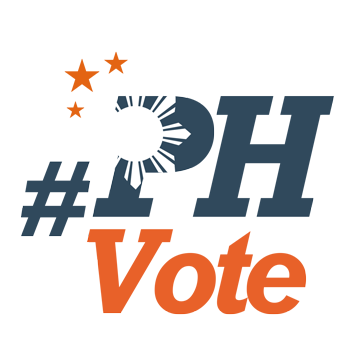 8
Race to the Senate: The women who want your vote in 2016

MANILA, Philippines – The Philippines has had two female presidents, but the political sphere is still widely dominated by men.
Of the 24 senators making up the 16th Congress, for instance, only 6 are women.
As the country prepares to elect a new set of leaders in the May 2016 polls, several women – from political newbies to actresses to seasoned government workers – have thrown their hat into the political ring.
Their advocacies and platforms are more varied than the usual topics commonly associated with "women's issues" – all in a bid to show what they can offer if granted a Senate seat.
LIBERAL PARTY
Leila de Lima

Described by peers as fearless, known for her involvement in high-profile cases, the tough-talking former justice secretary and human rights commission chair is hoping to bring her legal background to the Senate.
If elected in 2016, De Lima plans to use her experience to strengthen the rule of law, human rights, and the administration's fight against corruption.
"I would now want to take a look at the legislative agenda. I would now want to contribute what I think are needed to further make justice accessible to the poor, to the marginalized, and to punish the guilty faster," she said in a Rappler Talk interview.

De Lima's 5-year stint as justice secretary saw her in the middle of high-profile cases. She oversaw the filing of cases against politicians who allegedly misused their discretionary funds, a move that led to the arrest of 3 senators. De Lima also ordered the investigation and filing of cases against rebels involved in the bloody Mamasapano encounter in January.
The tough-talking secretary also drew the ire of members of the Iglesia ni Cristo, which demanded her resignation over her alleged "special treatment" of a former minister's complaint against top church leaders.
But De Lima is no stranger to controversy. As chairperson of the Commission on Human Rights, she led probes of high-profile shootouts involving the police, the Morong 43 case, and the 2009 Maguindanao massacre.
She also investigated the Davao death squad, putting her at odds with Mayor Rodrigo Duterte, who recently announced his 2016 presidential bid after months of speculation.
Among other senatorial aspirants, De Lima is a relative political newbie. But she believes that this is an asset rather than a liability.
"Young people tend to gravitate to new faces, fresh personalities. Because they have had enough of the oldies, the trapos, they would want to try out new faces," she said in an October interview.
If her latest survey numbers are to be believed, she may even be close to nabbing a Senate seat.
Risa Hontiveros

Philippine Health Insurance Corporation (Philhealth) director Risa Hontiveros is not a new face in the senatorial polls. 2016 will be her 3rd attempt at a Senate seat, and Hontiveros is banking on lessons learned from her two failed bids to eventually secure a victory.
Hontiveros is a former representative of the political party Akbayan from 2004 to 2010. During her 6 years in Congress, she was able to pass the Cheaper Medicines Law and the Comprehensive Agrarian Reform Program Extension with Reforms (CARPER) Law, among others.
In 2010, she was only 1.17 million votes away on her first bid for the Senate. Her 2013 attempt saw the single mother of 4 working to project her image of a strong woman: one who would fight corruption and fight for the rights of women and the youth.
She carried this image when she became one of the faces in the fight for the passage of the controversial reproductive health (RH) bill in 2012. But her failure to stick to her message and image eventually became her undoing in the 2013 polls.
For 2016, Hontiveros is hoping that 3rd time's the charm. Appointed director of Philhealth in June 2015, Hontiveros is pushing for universal healthcare in her platform, and committing to pursue the administration's anti-corruption campaign, in keeping with her coalition's message of Daang Matuwid (Straight Path).

Her allies are confident that a more consistent message will deliver victory. Her latest Pulse Asia survey numbers show that she's hovering at rank 10-13 – well within the winning circle.
Nariman Ambolodto

She is a new face in the senatorial race, but Nariman Ambolodto is no stranger to government work. The LP bet, who hopes to become the Philippines' second female Muslim senator, has promised to work for peace in the troubled southern region of the country.
Before she became assistant secretary for Muslim affairs and special concerns in the interior department, Ambolodto was officer-in-charge of Maguindanao province. She took over the post after the province's governor, Andal Ampatuan, was suspended over the 2009 Maguindanao massacre.
Known as a peace advocate, the LP lauded her for convincing foreign donor agencies to support Maguindanao in the wake of the grisly massacre, the worst election-related violence in Philippine history.
"Ang digmaan sa Mindanao, maaari nating iwasan, maaari nating pigilan. Maaari nating iwasan magkaroon ng mga balo at ulila. Maaari nating iwasan ang pagkasira ng mga kabuhayan at mga pangarap," she said in her speech after she formally filed her candidacy.
(The war in Mindanao may be avoided and stopped. We can avoid having widows and orphans. We can avoid the destruction of lives and dreams.)
She added: "Nagmula man ako sa mag-ibang kasaysayan, paniniwala o tribo, nag-iisa lang ang bayang ating ginagalawan. Walang dahilan para hindi tayong magkaisang humubog ang kinabukasan na walang naiiwan, isang kabukasan ng kapayapaan, kaunlaran at kasaganahan."
(I may have come from a different tribe with a different history and beliefs, but we only have one country. There is no reason for us not to unite to create a future where no one is left behind, a future of peace, development, and prosperity.)
UNITED NATIONALIST ALLIANCE
Alma Moreno

The 56-year-old is a popular actress with several years of political experience under her belt. But it is her awkward interview on ANC's Headstart that drew her even more attention.
An advocacy centered on protecting and promoting women's rights: this was what the 3-term councilor of Parañaque plans to offer. But Moreno, chairperson of the Philippine Councilors League, has yet to detail her plans; in the Headstart interview, she said she wanted to represent women's voices if elected to the Senate.
Pressed to be more specific, she mentioned the Magna Carta of Women. But when told that the law already exists, Moreno said that there were some provisions that were not implemented, though she did not elaborate.
In the same interview, Moreno also voiced her support for the controversial RH law, "with reservations" – but again, she did not elaborate on which portions of the law she disagreed with.
Her answers drew flak from netizens, who criticized her lack of understanding of national issues. In response, Moreno countered that she may not be a good speaker, but she has a "heart for the people."
As Parañaque councilor, Moreno follows in the same vein as Vice President Jejomar Binay, providing support and services to constituents such as senior citizen benefits, provision of drug stores, and burial assistance.
Princess Jacel Kiram

Another face from Mindanao is seeking a Senate seat: Princess Jacel Kiram, daughter of the late Sulu Sultan Jamalul Kiram III.
Her candidacy is focused on pursuing the Sulu Sultanate's claim over Sabah, now the territory of Malaysia.
In her speech after filing her certificate of candidacy, Kiram said Sabah "earns $72 billion a year," an amount that benefits Malaysians instead of the Filipinos who, she insisted, have the rightful claim over the territory.
"It seems we have no foreign policy that deals with this issue that is very important and vital for the growth of the Philippine economy," she said.
In February 2013, Kiram's father sent around 200 armed followers to Sabah to pursue the sultanate's claim over the disputed territory, resulting in clashes with Malaysian security forces that killed over 60 people. (READ: Bloodshed in Sabah and the peace process)
The standoff drew criticism from President Benigno Aquino III, who said the attempt put the lives of 800,000 Filipinos in Sabah in danger.
INDEPENDENT CANDIDATES
Lorna Kapunan

Human rights lawyer Lorna Kapunan, running under the senatorial slate of presidential aspirant Grace Poe, is known for taking on cases related to women's rights issues. Her 2016 platform builds on this experience, and adds another advocacy: reforms in the Philippine labor landscape.
Aside from unemployment, securing jobs with decent wages remain a big problem, with many Filipinos struggling to make ends meet with their meager salaries.
Part of the solution, Kapunan said, is to go against the industry practice of contractualization and to support homegrown industries to guarantee decent work and wages to millions of Filipinos.
Not only will this help solve the problem of poverty, it will also stem the exodus of Filipinos seeking better opportunities abroad.
In the area of women's rights, Kapunan said she wants to strengthen existing laws protecting women, such as the Magna Carta on Women enacted in 2009.
Kapunan, lawyer of high-profile personalities including alleged pork barrel scam mastermind Janet Lim Napoles, was endorsed by Poe because of her image as a strong woman.
She has projected herself as someone who will fight for the oppressed and for her vision of the ideal Philippines: complete with basic services, affordable health care, free college education, and decent jobs.
A September Pulse Asia survey ranked Kapunan 34th-46th among senatorial aspirants, with about 3.7% of the respondents saying they would vote for her.

Susan 'Toots' Ople

The daughter of the late senator Blas Ople is a guest candidate of both Poe and UNA. She currently heads the Blas F. Ople Policy Center and Training Institute and is a former labor undersecretary – background that she now banks on as she launches a campaign focusing on the labor sector.
Her platform is centered on helping overseas Filipino workers (OFWs) and victims of human trafficking. If elected, Ople plans to modernize the Overseas Workers Welfare Administration, provide quick assistance to overseas workers and abused victims, exempt OFWs from paying airport fees, and create a department solely focused on OFW affairs.
Ople, who received the 2013 Trafficking-in-Persons Hero Award of the US State Department, also vowed to strengthen efforts against human trafficking.

She is also seeking the passage of an anti-discrimination law at the workplace to put a premium on skill rather than age.

"I believe my competence in labor issues including human trafficking and labor migration combined with a keen interest in foreign affairs, would enable me to keep up with and even set the pace of work in the Senate," Ople said. – Rappler.com
Who won in the 2016 Philippine elections?
Check out the 2016 official election results through the link below:
Check out the 2016 unofficial election results for the national and local races through the links below
For live updates on the aftermath of the May 9 elections, check out our extensive
2016 Philippine elections
coverage!