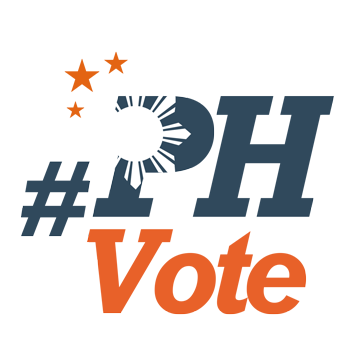 1
'More potent' petition seeks to bar Poe from Palace forever

MANILA, Philippines – Former senator Francisco Tatad on Wednesday, December 2, filed the final batch of evidence for a "more potent" petition that seeks to bar Senator Grace Poe from the Palace forever.
A day after a Commission on Elections (Comelec) division disqualified Poe from the 2016 elections, Tatad's lawyer, Manuelito Luna, submitted their final pleading to the Comelec.
Luna said their pleading seeks to "perpetually" disqualify Poe from holding public office. Tatad first filed his petition on October 19.
Luna compared Tatad's petition with the one filed by lawyer Estrella Elamparo, which prompted the Comelec Second Division to cancel Poe's certificate of candidacy (COC) for 2016.
"Ours is really a more potent petition because this will mean a lifetime ban," Luna said.
He explained, "We want this case settled with definiteness and decisiveness because it's possible that later on, she may aspire for another position or perhaps aspire to be appointed to a government position."
(Watch more in the video below)
WATCH: Representing former senator Francisco Tatad, lawyer Manuelito Luna files the final batch of evidence for a "more potent" petition against Senator Grace Poe. Luna says Tatad's petition seeks to bar Poe from public office forever.This comes after the Comelec Second Division disqualified Poe from the presidential elections in 2016.

Posted by Paterno Esmaquel II on Tuesday, December 1, 2015
'Saddened' by turn of events
Luna also said Tatad's petition remains relevant despite the Comelec Second Division's ruling on Tuesday. "It's not moot," he said, adding that the Second Division's ruling can even
"further give a boost" to Tatad's petition.
He said, "We expect a victory also."
At the same time, Luna addressed Poe's status as a foundling. He said he is "saddened" by the turn of events.
"I'm just human, and I recognize that there is a humanity issue here. However, what we are talking about is a political privilege," he said.
Luna added: "Citizenship is a political privilege. It cannot be demanded of the state because the state, in the exercise of its sovereign powers, has the right to determine for itself who will be admitted to citizenship and whom it shall consider as its citizens."
Four disqualification cases had been filed against Poe before the Comelec after she filed her COC in October.
These petitions revolved around her citizenship and residency in the Philippines. (READ: TIMELINE: Grace Poe's citizenship, residency) – Rappler.com
Who won in the 2016 Philippine elections?
Check out the 2016 official election results through the link below:
Check out the 2016 unofficial election results for the national and local races through the links below
For live updates on the aftermath of the May 9 elections, check out our extensive
2016 Philippine elections
coverage!