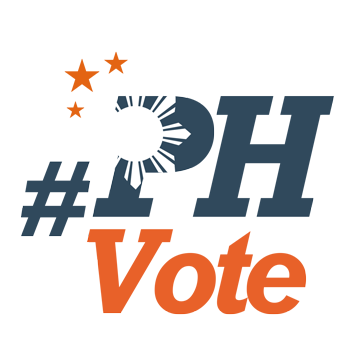 1
Petition filed to exclude Grace Poe from 2016 ballot

MANILA, Philippines – A day after a Commission on Elections (Comelec) division granted her request to have Senator Grace Poe's candidacy cancelled, petitioner Estrella Elamparo moved to have the presidential aspirant excluded from the ballot for the 2016 elections.
"Indeed, the Honorable Commission will be contradicting itself if, after canceling respondent's Certificate of Candidacy, it will still include her name in the official list of candidates/ballots. It will be as if it is anticipating its Decision to be reversed," Elamparo said in her motion on Wednesday, December 2.
"More importantly, the exclusion of respondent from the official list of candidates and from the ballots would better serve the interest of justice," Elamparo added.
The Comelec Second Division cancelled Poe's certificate of candidacy (COC) on Tuesday, December 1. This was after Elamparo argued that Poe committed "material misrepresentation" in her COC.
Elamparo, who filed her petition on October 16, was the first to move to have Poe removed from the contest based on her COC.
Three other petitioners requested the Comelec to disqualify Poe after Elamparo did. (READ: 'More potent' petition seeks to bar Poe from Palace forever)
'Tendency to put candidate's name'
In her motion on Wednesday, Elamparo pointed out that there "is reasonable apprehension" that Poe "will attempt to delay the proceedings" against her. This will render the petition against her moot and academic, she said.
"If she succeeds in delaying the case until after the elections, for instance, and her name is allowed in the meantime in the official list of candidates and ballots, the voters may be misled into voting for her thinking she is eligible/qualified," Elamparo said.
The Comelec on Wednesday said it is set to decide if the official ballot in 2016 will include Poe.
The poll body is scheduled to release the official list of candidates on December 15.
Comelec Spokesman James Jimenez, however, told reporters: "The tendency is that if there is a case that has not been resolved with finality, the tendency will be to put the name of the candidate on the list. It doesn't matter who."
He explained: "If a person has a pending motion with any body that might have an effect on the candidacy, and they're put on the ballot, it's easier to ignore the votes cast for that person, than to take them out of the ballot and then later on find out that they should've been on the ballot in the first place." – Rappler.com
Who won in the 2016 Philippine elections?
Check out the 2016 official election results through the link below:
Check out the 2016 unofficial election results for the national and local races through the links below
For live updates on the aftermath of the May 9 elections, check out our extensive
2016 Philippine elections
coverage!