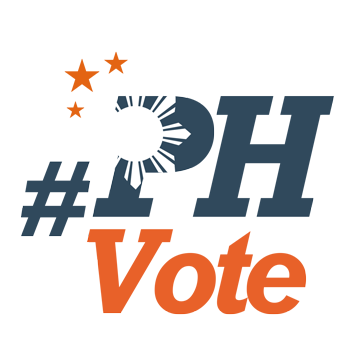 1
Chiz Escudero on Roxas: I did not sin against him in 2010

MANILA, Philippines – Imagine this: Senator Francis "Chiz" Escudero wins the vice presidential race in the 2016 elections, but not his running mate Senator Grace Poe.
It's not his ideal scenario, but when asked who among the 4 other presidential bets he would have the most difficulty working with, he said that would be Liberal Party (LP) standard-bearer Manual "Mar" Roxas II.
"I haven't spoken [to] him for years – spoken to him in the true sense of the word. Not the usual 'Hi, good afternoon, Sec,'" Escudero said during a roundtable discussion with Rappler on Wednesday, December 2. (READ: #TheLeaderIWant: The Ambition and Destiny of Chiz Escudero)
But when pressed further about whether Roxas has not yet forgiven him, Escudero asked back: "Did I commit a sin?"
"For him to forgive, dapat may ginawa munang kasalanan (there must first be a sin that was committed). That I did not help him is not a sin, especially if he didn't ask anyway for your help or for anybody's help at that time," he added.
Instead of pursuing the presidency himself during the 2010 elections, Escudero supported his close friend, then Senator Benigno Aquino III.
But he did not back Aquino's running mate, Roxas. Instead, he supported the Aquino-Binay or "Noy-Bi" tandem, and was credited for helping then Makati Mayor Jejomar Binay win the vice presidency through a TV endorsement aired in the crucial final days of the campaign.
"You have to remember, he was way ahead of the surveys at that time. So paano magiging kasalanan 'yun? Kung hiningi 'yung tulong mo at um-oo ka at hindi mo ginawa, 'yun, kasalanan 'yun. Pero hindi naman hiningi tulong mo. Walang hiningi at wala kang inoohan, hindi pwedeng maging kasalanan 'yun," Escudero told Rappler.
(You have to remember, he was way ahead of the surveys at that time. How is my choice not to support him a sin? If they asked for your help, and you said yes, but you didn't follow through, that's sin. But they didn't ask for your help. You did not say yes to anything, so that can't be a sin.)
On Binay, Escudero said the Vice President would probably be the second most difficult presidential candidate for him to work with. (READ: A long way from 'Noybi': Chiz weighs in on Binay)
They, too, haven't spoken for years since the 2010 elections – except in 2012, when Escudero asked Binay if he and Poe would be included in the senatorial line-up of opposition United Nationalist Alliance.
Binay said yes, but later dropped the two from his party's senatorial ticket, when they couldn't personally join UNA's campaign sorties. Escudero and Poe were running under the administration coalition at the time, which barred them from participating in other sorties, even as guest candidates. (READ: Escudero: It's not logical to support VP Binay again)
On Duterte, Miriam

As for the two other presidential candidates, Escudero ranks Davao City Mayor Rodrigo Duterte as third most difficult to work with, and Senator Miriam Defensor-Santiago as "the easiest I can work with...because she introduced me to my wife."
Escudero and Duterte have been exchanging barbs since the mayor decided to run for president. Escudero had urged the mayor not to use Poe as an "excuse" to aim for the presidency; Duterte had accused Escudero of "using" Poe for his own benefit.
Asked if Duterte would be a good role model to young people, Escudero said, "Bahagi ng pagiging lider ang pagkakaroon ng magandang asal (Good behavior is part of being a leader)."
"Hindi rason o dahilan yung 'What you see is what you get – kung ano ako, ganito ako.' Hindi din naman yata tamang argumento, tamang lohika 'yun na sasabihin mo lahat ng mali't masama na parang tama at parang okay lang. It becomes acceptable if you keep on doing it and [saying it]," Escudero added.
(It's not a reason that 'What you see is what you get – who I am is how I am.' I don't think it's the right argument, the right logic for you to say what's wrong as if it's right and okay. It becomes acceptable if you keep on doing it and [saying it]."
The mayor has been criticized by many for his womanizing ways and his predisposition to curse in public, sparing no one – not even Pope Francis, whom he cursed over the heavy traffic caused by the pontiff's visit to Manila in January. – Rappler.com
Who won in the 2016 Philippine elections?
Check out the 2016 official election results through the link below:
Check out the 2016 unofficial election results for the national and local races through the links below
For live updates on the aftermath of the May 9 elections, check out our extensive
2016 Philippine elections
coverage!