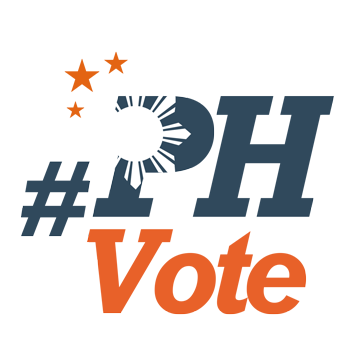 3
Aquino: I see 'logic' in cancellation of Poe's COC

MANILA, Philippines – President Beniqno Aquino III said he sees the "logic" behind the ruling of the Commission on Elections (Comelec) Second Division to cancel the certificate of candidacy (COC) of presidential aspirant Grace Poe.
"Hindi ako SET (Senate Electoral Tribunal), hindi ako Comelec – pareho silang independent bodies. Hindi rin ako Supreme Court (SC). Pero parang nakikita ko 'yung logic nung sinasabi rito," said Aquino on the last day of his official visit in Rome, Italy on Friday, December 4.
(I am not part of the SET or the Comelec, which are both independent bodies. I am also not from the Supreme Court. But I see the logic behind the decision of the Comelec Second Division).
Poe is facing 4 disqualification cases before the Comelec. The SET already denied Rizalito David's petition to disqualify her from the 2013 senatorial elections, which Poe topped.
Recently, however, the Comelec Second Division ruled that Poe is not a natural-born Filipino and that she also failed to comply with the 10-year residency requirement for presidential candidates. (READ: Grace Poe: Work, not disqualification cases, keeps me up at night)
Aquino acknowledged that he still has questions about the ruling of the poll body's Second Division despite his consultations with Justice Secretary Alfred Benjamin Caguioa, Executive Secretary Pacquito Ochoa, and other lawyers. (READ: Grace Poe and Pandora's box: Legal issues in her candidacy)
The President cited previous reports saying that Poe used her United States (US) passport at least 21 times from 2005 to December 2009 even when she was already issued a Philippine passport following the approval of her dual citizenship on July 7, 2006.
However, Poe's camp argued that prior to 2006, Poe was just a US citizen and could only use a US passport.
Moreover, Poe's camp said that her oath of allegiance to the Philippines in 2006 was not rendered "meaningless" simply because she continued using her US passport as a dual citizen. Poe used her Philippine passport during this time as well. (TIMELINE: Grace Poe's citizenship, residency)
"There's clarity and at the same time it leads to so many more questions. And [perhaps], in a sense, this particular problem is not up to my decision, up to me to decide on," said Aquino, adding that Poe may still appeal her case before the SC.
Aquino is the chairman of the ruling Liberal Party (LP), which is fielding Manuel "Mar" Roxas II for president in the next elections.
Poe pointed to Roxas and opposition party United Nationalist Alliance (UNA) standard-bearer Vice President Jejomar Binay as being responsible for the disqualification cases against her.
Poe, who continues to lead in election surveys, said those behind her attacks are opponents who would "benefit" once she is disqualified from the presidential race.
LP and UNA representatives have since denied Poe's claims. (READ: LP behind Grace Poe DQ? Far from it – Spokesman and UNA on Poe disqualification: We're victims of politics, too)
'We wanted to get Poe before'

Aquino himself denied that LP is behind the moves to disqualify Poe, saying that the party spent weeks trying to convince Poe to become Roxas' running mate.
"Ipaalala ko lang, ang tagal naming nililigawan si Grace and, for that matter, Senator [Francis] Escudero to be part of an administration ticket (I just want to make a reminder that we wooed Grace and Senator Francis Escudero for a long time to become a part of the administration ticket)," said the President.
Aquino added it was UNA president Toby Tiangco who first brought up the residency issue against Poe.
"So, siyempre, kung ikaw ang nagkaroon ng unfavorable ruling, para bang, saan kaya nagmula ito?" the President said.
(So of course, if there is an unfavorable ruling, where else would it have come from?)
No doubts on Mar-Leni tandem

In the same interview in Rome, Aquino said he was also not fully aware of Poe's repeated use of her American passport when LP was still convincing the Poe-Escudero tandem to join the party. (READ: Roxas: Poe hid citizenship, residency issues from LP)
"At the times that we discussed this, it wasn't as detailed as what is presented [in the documents she submitted to counter the disqualification cases against her]. For instance, 'yung mga trips 'nung '09 (the trips she made in '09), I don't think we discussed that," said Aquino.
"She kept telling me that she had a panel of lawyers who had studied the matter and they were ready to answer any and all questions and I took it at face value," he added. (READ: Poe reacts to Roxas: You knew about my election 'issues')
After failing to get Poe, the LP chose Camarines Sur Third District Representative Leni Robredo as Roxas' running mate, a tandem that Aquino fully supports.
"Well, I really like Leni Robredo as a candidate. I like the things that she's been saying. She is of the same fold without an iota of divergence, in a sense," said Aquino.
"It's more total – I'm talking about si Leni and si Mar (Leni and Mar) – as opposed to we support you 85% or 90%. I have more confidence to say that the present line-up, I can fully support them without an iota of doubt or uncertainty." – Rappler.com
Who won in the 2016 Philippine elections?
Check out the 2016 official election results through the link below:
Check out the 2016 unofficial election results for the national and local races through the links below
For live updates on the aftermath of the May 9 elections, check out our extensive
2016 Philippine elections
coverage!