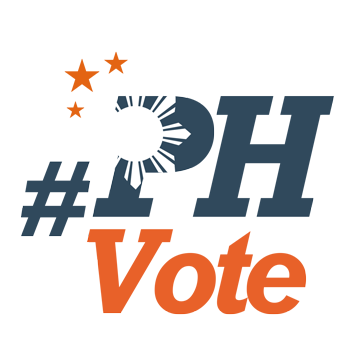 2
Escudero leads SWS VP poll in 6-way race

MANILA, Philippines – Senator Francis Escudero maintained his lead over other vice presidential aspirants in the latest Social Weather Stations (SWS) survey, topping the list with 6 percentage points ahead of second-placer Senator Ferdinand Marcos Jr.
In the poll conducted from November 26 to 28, at least 30% of respondents said they will vote for Escudero, while 24% said they will vote for Marcos.
Aside from Marcos whose rating rose from 7% in September, 2 other vice presidential aspirants saw a jump in their numbers in the latest survey showing a 6-way race for the vice presidential post.
Senator Alan Peter Cayetano came in at third place with 21% (from 5% in September), followed by Camarines Sur Representative Leni Robredo with 12% (from 3% in September).
Senator Antonio Trillanes IV's numbers barely moved – from 4% in the September poll to 5% in the latest survey.
Honasan, the running mate of Vice President Jejomar Binay, is at 6% in this survey but he was not part of the September survey.

Escudero: Up 10 percentage points
Escudero is the running mate of presidential aspirant Senator Grace Poe, whose certificate of candidacy was cancelled by the Commission on Elections Second Division on the basis of her citizenship and residency requirements.
In the last SWS survey in September, conducted before Poe officially announced her presidential bid, the neophyte senator had topped both the presidential and vice presidential preference surveys.
In that survey, her running mate, Escudero, came in at second place with 20% of respondents choosing him.
Votes for Cayetano, Marcos
While Escudero was the top choice in the National Capital Region, Luzon, and Visayas, Cayetano inched ahead of Escudero in voter preferences in Mindanao. 34% of respondents said they will vote for him, compared to Escudero's 26%.
Cayetano also got the preference of upper and middle class respondents (ABC), obtaining 32% against Escudero's 26%. The two candidates were both tied at 31% among respondents belonging to the poorest, class E.
Among the vice presidential aspirants, Marcos enjoys the highest vote commitment. 53% of respondents said they will "definitely not change" their vote for Marcos, compared to 41% of respondents who said the same for vice presidential survey front-runner Escudero.
For the presidential race, Davao City Mayor Rodrigo Duterte topped the survey, where his 38% is almost double the 21% of former survey front-runners Senator Grace Poe and Vice President Jejomar Binay. (READ: Duterte tops SWS poll before cursing Pope)
The November SWS survey was commissioned by Davao City businesman William Lima and released by the pollster following its publication in the Philippine Daily Inquirer.
A total of 1,200 respondents were polled nationwide, giving the survey a nationwide error margin of 3 points and regional error margin of 6 points. – Rappler.com
Who won in the 2016 Philippine elections?
Check out the 2016 official election results through the link below:
Check out the 2016 unofficial election results for the national and local races through the links below
For live updates on the aftermath of the May 9 elections, check out our extensive
2016 Philippine elections
coverage!