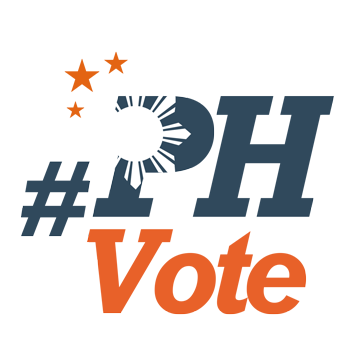 1
Trillanes to back death penalty as VP

MANILA, Philippines – Naming peace and order as his top priority, independent vice-presidential candidate Senator Antonio Trillanes IV said he wants to bring back the death penalty.
"I'm really hoping for the re-institutionalization of the death penalty," Trillanes said in a news conference Monday, December 7.
According to Trillanes, the death penalty is needed to curb illegal drug cases that form part of a "national security problem."
He clarified, however, that he rejects the arbitrary killing of criminals.
Trillanes acknowledged the "fascination" for brazen law enforcement given problems in public safety, especially in Metro Manila. Still, he said killing a suspect without due process will only worsen the situation.
"We don't need to kill people arbitrarily. Because once you start doing that, you can't control it. You wouldn't know when to stop. Next thing you know, the death squad you employ will be employed by others with the same interest," he said in a mix of English and Filipino.
In contrast, presidential bet Davao City Mayor Rodrigo Duterte has repeatedly said he is willing to kill to stop criminality.
Asked if he will be the "Duterte" who won't bring criminals to funeral parlors, Trillanes answered: "Definitely."
Eyeing DILG
In his news conference on Monday, Trillanes also said he wants to be the interior secretary if he wins the vice-presidential race.
Should he get the post, he said he wants modernize the police and empower barangays.
"We should increase our budget for intelligence operations, and we should activate our barangay networks so we can be aware about what's happening on the ground at any given time. Barangay officials should be the most informed of all the public officials regarding what's happening," he said.
He also supported a national identification system as a tool to curb criminality.
The "Filipino ID" measure, which has been pending before a Senate committee, aims to integrate all government-issued IDs into one.
Leftist groups have strongly criticized the integrated ID system, arguing that it will only intrude into the privacy of citizens. But Trillanes said "developed countries all over the world" implement this to deliver better social services.
On BBL: I'm not holding my breath
The senator, who is a staunch critic of the proposed Bangsamoro Basic Law (BBL), remained firm in his stance that the measure is not yet ready to be implemented.
"We need to put the necessary safeguards to make sure that this will not create a bigger problem. Aside from the unconstitutional provisions we need to insert specific security provisions," Trillanes said.
The senator said he doesn't see the BBL passed anytime soon.
Trillanes said: "Based on the political climate right now, let's just say the windows are closing very fast and I'm not [going to] hold my breath. I sincerely doubt it."
"We need to pursue a more inclusive peace agreement with the Muslim insurgents," he added.
Trillanes ranked 6th in a recent survey of vice-presidential bets, with 5% of respondents saying they will vote for him. – Rappler.com
Who won in the 2016 Philippine elections?
Check out the 2016 official election results through the link below:
Check out the 2016 unofficial election results for the national and local races through the links below
For live updates on the aftermath of the May 9 elections, check out our extensive
2016 Philippine elections
coverage!