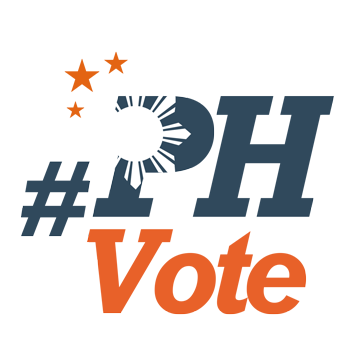 1
Comelec told: Poe misled voters about citizenship

MANILA, Philippines – Lawyer Estrella Elamparo on Monday, December 7, asked the Second Division of the Commission on Elections (Comelec) to reconsider its ruling regarding Senator Grace Poe's citizenship.
Although the poll body granted Elamparo's petition to cancel Poe's certificate of candidacy (COC), it said the senator did not mislead the public on purpose about her citizenship.
"The evidence is not conclusive that respondent deliberately attempted to mislead, misinform or hide a fact from the electorate when she declared in her subject COC that she is a natural-born Filipino citizen. On the issue of citizenship, there is no material misrepresentation committed by the respondent," the decision read.
But Elamparo argued in her motion that there is a "malicious pattern of misrepresentation" in the various documents Poe submitted as evidence to the Comelec. She cited at least 4 documents:
Petition for Retention and/or Reacquisition of Philippine Citizenship under Republic Act 9225 - Elamparo argued that in the said document, Poe wrote she was born to Ronald Allan Kelley Poe (Fernando Poe Jr) and Jesusa Sonora Poe (Susan Roces) and not adopted by them.
At least two condominium certificates of title both dated February 9, 2006, and a transfer certificate of title dated June 1, 2006 - Elamparo said that in all 3 documents, Poe wrote that she and her husband are both Filipinos, when her Petition for Retention and/or Reacquisition of Philippine Citizenship was only granted July 18, 2006.
"There is a clear pattern in respondent's conduct – she has no qualms misrepresenting her citizenship every now and then to achieve her objectives or to make the shoe fit, so to speak," Elamparo noted.
"If despite all these circumstances which appear on record, she is still afforded the benefit of the doubt, a dangerous precedent will be set."
Considering also the Constitution, Poe's education, and her experience as lawmaker, Elamparo said there is substantial evidence to prove Poe knew she was not a natural-born Filipino and yet misrepresented that she is one in her COC for president.
"It was simply impossible for respondent to have been ignorant of the law given the circumstances discussed above. If she will still insist on being that ignorant, then why, pray tell, would she have the temerity to run for President?" she asked.
Poe camp cites SET ruling
But Poe's lawyer George Garcia dismissed Elamparo's claim, saying they are ready to answer her motion before the Comelec en banc.
He reiterated there was still no final decision on Poe's citizenship when she filed her COC in October, so she could not have lied about it.
While the Comelec Second Division ruled there was no misrepresentation as far as citizenship is concerned, it did say in its decision that Poe's claim in her COC "that she is a natural-born Filipino citizen is false."
This is contrary to the final decision of the Senate Electoral Tribunal (SET) which upheld Poe's natural-born status. Poe's camp cited the SET decision in its motion for reconsideration filed also on Monday.
"Ang SET ang kauna-unahang ahensya ng ating pamahalaan, kauna-unahang korteng nagsabi na si Senadora Grace Poe ay natural-born Filipino citizen," Garcia explained.
(SET is the very first agency of our government, the first court that ruled Senator Grace Poe is a natural-born Filipino citizen.)
He added: "Ang Senate Electoral Tribunal ang sole o nag-iisang huwes patungkol sa isyu ng kwalipikasyon ng mga miyembro ng senado. Nangangahulugang kung kwalipikado ang isang senador na maging senador dahil siya ay may residency at may citizenship, nangangahulugan siguro na siya po ay natural-born citizen pagka siya ay tatakbo bilang pangulo ng ating bansa."
(The Senate Electoral Tribunal is the sole or the only court with jurisdiction on the issue of the qualification of members of the Senate. If a senator is qualified before the SET because of her residency and citizenship, it should also mean she is a natural-born citizen and qualified to run for president.)
Poe's camp expects the Second Division to elevate their motion for reconsideration to the Comelec en banc on Tuesday, December 8, where they are hoping for a reversal of the order to cancel Poe's COC for president. – Rappler.com
Who won in the 2016 Philippine elections?
Check out the 2016 official election results through the link below:
Check out the 2016 unofficial election results for the national and local races through the links below
For live updates on the aftermath of the May 9 elections, check out our extensive
2016 Philippine elections
coverage!