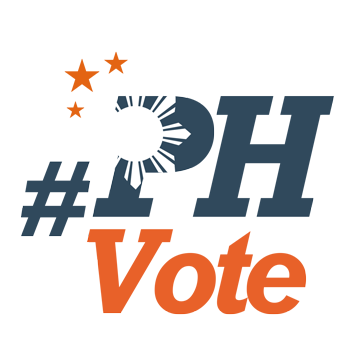 1
Duterte: I killed 700? No, make that 1,700

MANILA, Philippines – Davao City Mayor Rodrigo Duterte on Tuesday, December 8, downplayed a warning from human rights group Amnesty International (AI) about his presidential bid because of his human rights record.
Duterte said his bad human rights record "started as a political gimmick" of his then-rival, former Davao Representative Prospero Nograles.
Duterte told reporters, "700 daw ang pinatay ko? Nagkulang ho sila sa kuwenta." (I killed 700? They underestimated the figures.)
Reporters laughed, then one of them asked, "Ilan po talaga, Sir?" (How many, Sir?)
Duterte answered, "Mga 1,700." (Around 1,700.)
Known as "The Punisher," Duterte made this statement as he "reaffirmed" his certificate of candidacy at the Commission on Elections on Tuesday.
Duterte is the Philippines' leading presidential candidate in a recent survey. He espouses a strongman type of leadership that reminds the public of the late dictator Ferdinand Marcos, who was ousted by a peaceful revolution in 1986.
His comment comes a day after AI Philippines said Philippine presidential candidates have ignored human rights in their campaigns.
Quoted by the Philippine Daily Inquirer on Tuesday, AI said it has monitored Duterte's moves "for the longest time."
AI Philippines chair Ritz Lee Santos III said their group is alarmed at Duterte's claim that he wants to carry out the death penalty "on a weekly basis," according to the Inquirer.
'Killing people is corruption'
In May, the New York-based Human Rights Watch already said the Philippine government should investigate Duterte's "possible role" in the extrajudicial killings of suspected criminals.
The Catholic Bishops' Conference of the Philippines (CBCP), for its part, also warned the public on December 1 about Duterte.
The CBCP slammed Duterte for cursing Pope Francis in a recent speech, and without accusing him of anything, delivered a litany of crimes that form "a great scourge of Philippine politics."
One of these crimes is murder. "Killing people is corruption. Killing is a crime and a sin whether it is done by criminals or public officials no matter what the intention," the CBCP said in a statement titled, "Mayor Duterte?"
Still, Duterte remains firm: In an interview with Rappler's Maria Ressa last October, the mayor stressed that he is willing to kill to ensure peace.
"When I said I'll stop criminality, I'll stop criminality," Duterte said. "If I have to kill you, I'll kill you. Personally." – Rappler.com
Who won in the 2016 Philippine elections?
Check out the 2016 official election results through the link below:
Check out the 2016 unofficial election results for the national and local races through the links below
For live updates on the aftermath of the May 9 elections, check out our extensive
2016 Philippine elections
coverage!