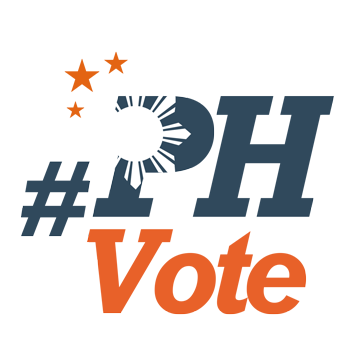 2
The Scrum: Elamparo vs. Poe
The first time she met Grace Poe was at the Commission on Elections (Comelec), where the first hearing on her petition questioning the highly popular presidential candidate's qualifications – the twin issues of residency and citizenship – was to be heard.
Lawyer Estrella Elamparo, by her recollection, approached the senator and said, "I hope you don't take this personally." Poe shook her hand quietly. Elamparo had already moved a few steps away to return to her seat when she heard Poe say: "It's just work for you."
When Elamparo partly won her case – the Comelec 2nd division cancelled Poe's certificate of candidacy (COC) agreeing with petitioner Elamparo that she "misrepresented" or gave false information about her residency – Poe's camp quickly accused her of having links to rival candidate Manuel "Mar" Roxas II, through her firm, Divina Law, where she co-heads the litigation group.
Francis "Chiz" Escudero, Poe's running mate, said that Elamparo's law firm was representing Roxas ally Avelino "Nonong" Cruz and his law firm in a case against former partners.
'Paid job'
What, for Elamparo, is a legal challenge that could end in the Supreme Court and possibly be part of the roster of landmark cases in the country is being dismissed by some as a partisan move or simply a paid job or, as Poe had put it, "work."
During a 2-hour interview in her office, she told me: "We've become so cynical as a people that we suspect motives when someone takes action. They say, she must have been paid. What's in it for her?"
This is not the first time that criticisms have rained on 44-year old Elamparo. In her 20 years of practice, she has had her share of bruises.
When she was chief legal counsel of the Government Service Insurance System (GSIS), then headed by the controversial Winston Garcia, she was pilloried as a "lapdog," heckled and booed whenever she took the cudgels for GSIS in very public cases. She got bad press as well.
One of these had to do with the National Press Club (NPC), whom GSIS sued when the group sold a Vicente Manansala mural without permission from GSIS, which owned the building where the NPC held office. Elamparo was familiar with the NPC; she remembers that, in her younger years, when she wrote for a magazine, it was there where she got a press ID.
She earned enemies from some in the media, which was divided over the issue. Many in public life avoid getting the ire of members of the press who, often, have the last word. But convinced that the lawsuit was the right thing to do, Elamparo collided, head-on, with the NPC.

Elamparo, a journalism graduate from the University of the Philippines (UP), never got to be part of the media although she was news editor of the Philippine Collegian in her college years. She took up law also at UP.
She has a streak of activism that began in UP in 1986, in the afterglow of Edsa 1, where she says she got exposed to human rights issues. What was memorable was a 4-day march she joined from UP Diliman to Clark to protest the presence of the US bases.
She gravitated towards the Left and became a member of the student organization Samasa. During her law years, she was active in the Women's Legal Bureau which helped marginalized women.
Love for litigation
All this time at UP, she knew what she wanted to do as a lawyer: to be in litigation. She has experienced this in private firms (Hubert Webb and Antonio Sanchez cases, among others) and in government, as prosecutor with a Manila court and the justice department, and in GSIS. Elamparo likes the "mental challenge" that comes with litigation and she still gets to do a lot of writing, which she enjoys. "I saw how being good at it can help an individual client and being bad can be be heart-breaking [for the client]." Moreover, the lure of big-ticket cases, the adrenalin from court trials: these are not lost on her.
The case against Poe is her first big case in the sense that its impact would be on a national scale and a high-profile one at that. "Of course, I'll see this through," she says, and doesn't hide the fact that she looks forward to arguing before the Supreme Court, a first, if ever, for her. "It's every lawyer's dream," she sighs.
It is difficult to separate Elamparo from the firm she works with but she is careful to point out that she is doing this on her own, as a registered voter. The rule in Divina Law, a medium-size Makati-based firm, is not to take on politicians as clients, she explains, and she is not breaking this. Nilo Divina, managing partner, "accommodated" her request to file the case against Poe with a caveat, "as long as you are able to distance yourself from the firm," he told her.
I asked Divina if he was losing sleep over this. "None of our clients has left," he replied. He doesn't see any problem arising from the Poe case.
It turns out that Divina Law is not counsel for Avelino Cruz's firm (Cruz Marcelo Tenefrancia) in its bitter dispute with former partners. Arno Sanidad, who heads the Sanidad law firm, is. "Yes, I am helping Nonong [Cruz] and Sonny [Marcelo] in their case with former law partners," he said in a text message.
Elamparo is categorical that she is not a Roxas supporter and says she has yet to decide whom to vote for.
Still, in a society that ascribes motives and relationships to bearers of bad news such as advocates and journalists, the burden seems to be on her to prove that she is not on someone else's payroll.
How does she navigate this difficult terrain? "I can only hope that by focusing on the issues, I will prove my detractors wrong. My assurance [to the public] is: no party has asked me to file this case. I have not received any single centavo to do this."
Finding her place in the sun is not going to be easy. – Rappler.com
"The Scrum" is Rappler's take on issues and personalities of the 2016 elections. Derived from a media term that refers to reporters surrounding politicians to press them to answer questions and respond candidly, "The Scrum" hopes to spark smart conversations on politics and elections.
Who won in the 2016 Philippine elections?
Check out the 2016 official election results through the link below:
Check out the 2016 unofficial election results for the national and local races through the links below
For live updates on the aftermath of the May 9 elections, check out our extensive
2016 Philippine elections
coverage!