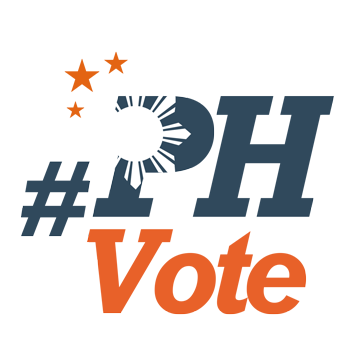 1
Brother replaces Jonvic Remulla in Cavite gubernatorial race

CAVITE, Philippines – The older brother of Cavite Governor Juanito Victor "Jonvic" Remulla filed his certificate of candidacy (COC) on Wednesday afternoon, December 9, to substitute for the re-electionist official in the 2016 elections.

Jesus Crispin "Boying" Remulla, a former 3-term congressman of the province's 3rd District (which later became the 7th District), said he is running for governor to "ensure the preparation of the province in the bigger role it will play in the national life."

"Metro Manila is bursting literally and we need to further develop and plan Cavite as it is the most viable extension to Manila. We are now the bedroom and kitchen of Metro Manila, but it has to follow a plan that will make our country more livable. We can make it the living room and garden too. Jobs can be moved to Cavite to lessen the traffic quagmire we are in," he told Rappler.
Jonvic, meanwhile, plans to pursue postgraduate studies. "This is really my first real respite from politics since joining the provincial board in 1995," he said.
"After giving my all for the past 20 years it's time to unlearn and re-learn a lot of things. It's time for new ideas and new energy. It's time for new leadership. I think Boying is the man for these times. I'm obsolete," Jonvic told Rappler.
Boying is running under the banner of Magdalo, the local political party that their father almost single-handedly built in the 1980s. At the national level, Magdalo has allied with the opposition United Nationalist Alliance (UNA) of Vice President Jejomar Binay.

Whether it is Boying or Jonvic, a Remulla for governor would run practically unopposed. Four lesser known aspirants, all political neophytes, filed their COCs as independents on the last day of filing on October 16 to challenge Jonvic. The Commission on Elections has set a December 10 deadline nationwide for all candidacy substitutions authorized by political parties.

Remulla has been nominated by the UNA for his 2016 bid. He said the NP leadership did not object to this.
Rappler sources said the Liberal Party, which has been trying to wrest control of Cavite from Magdalo politicians since the 2013 polls, tried to talk at least 3 allies in the province to challenge Jonvic until last October, but none agreed.

With 1.768 million voters as of July 2015, Cavite is the province with the 2nd biggest voters' population, next to Cebu.
In the 2010 presidential elections, the Remullas campaigned for Nacionalista Party's Manuel Villar Jr against then LP Senator Benigno Aquino III. Boying, in particular, as House deputy speaker, questioned the changes in the contract for the construction of the Subic-Clark-Tarlac Expressway (SCTEX) road in northern Luzon to favor Hacienda Luisita, the vast estate of Aquino's family in Tarlac.

That year, Jonvic, then a 3-term vice governor, was first elected governor, while Boying was re-elected for his last term as congressman.

Aquino topped the presidential polls in the province with 492,328 votes, followed by former President Joseph Estrada with 310,422. In the vice presidential race, Binay won with 579,728 votes, followed by Manuel Roxas II with 385,695.

In 2013, LP fielded former Governor Ireneo Maliksi to challenge Jonvic, but their bet lost. Maliksi was later appointed by Aquino as chairman of the Philippine Charity Sweepstakes Office.
Boying ran for mayor of Tagaytay City in 2013, but lost to the wife of Representative Bambol Tolentino. Remulla's camp then questioned the statistically improbable increase the number of registered voters in the city – indicating possible bussing in of registrants from other jurisdictions – but the local Comelec did not act on the complaints.

If he wins the gubernatorial race in 2016, Boying Remulla said he would "focus on human resource development as people are our biggest asset."

He noted that Cavite needs a long-term plan that would keep up with rapid urbanization, which has so far "caused a lot of traffic and other perils attached to population density, such as diseases like dengue." He promised to create more jobs and foster a more business-friendly environment.

In his 9 years as congressman, he was credited for improving infrastructure in upland Cavite and for giving complete support to state universities and colleges in the province. Aside from building roads "where there were none," his office also injected funds to government specialty hospitals in Metro Manila to assist his province mates. – Rappler.com
Who won in the 2016 Philippine elections?
Check out the 2016 official election results through the link below:
Check out the 2016 unofficial election results for the national and local races through the links below
For live updates on the aftermath of the May 9 elections, check out our extensive
2016 Philippine elections
coverage!