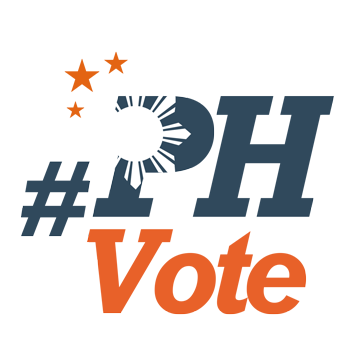 3
Wharton a 'myth?' Facts on Mar Roxas and his economics degree

MANILA, Philippines – "You claim to have graduated from Wharton School of Economics. That is a myth. You did not graduate [from] Wharton, Mr. Roxas."
Davao Mayor Rodrigo Duterte went all out in hitting his friend-turned-political-foe Liberal Party (LP) standard-bearer Manuel Roxas II, following a heated word war between the two over the weekend.
After a long explanation on why PDP-Laban standard-bearer Martin Diño, whom he intends to replace via substitution, should not be disqualified, Duterte concluded: "Ngayon if you still find enough reason to disqualify me, eh di kayo, nasa inyo 'yan. Mamili na lang kayo kay Binay o kay… sino 'tong isa?"
(Now if you still find enough reason to disqualify me, it's up to you. Just choose between [Vice President Jejomar Binay] and… who's the other one?)
"Roxas," the Mayor's co-host said.
"Who's he?" quipped Duterte before accusing Roxas of only pretending to have had earned a degree from the prestigious business school.

"You claim to have graduated from Wharton School of Economics. That is a myth. You did not graduate [from] Wharton, Mr. Roxas. Wala doon sa listahan na ikaw naka-kumpleto ng 4 years or 5 years for a degree. Tanungin mo ang Wharton. Maybe um-enrol ka ng 3 months course, correspondence. I would believe that."
(Your name is not on the list of those who studied for 4 or 5 years for a degree. Ask Wharton. Maybe you enrolled in a 3-month course, a correspondence. I would believe that.)
Duterte then challenged Roxas to show a photo of him wearing a toga with his mother as "proof" that he graduated from the Wharton School of the University of Pennsylvania.
Roxas did not hold back when asked by reporters on Monday, December 14, to react to Duterte's claims.
"Kung hindi totoo ang Wharton degree ko, sampalin mo ako. Hindi ako iiwas o iilag. Pero kung totoo ang Wharton degree ko, sasampalin kita. O ayan. Ang bilis mong magsalita na hindi mo alam eh (If it's not true that I have a Wharton degree, he can slap me. I won't avoid it. But if it's true that I have a Wharton degree, I'll slap him. There you go. He's so quick to say things he doesn't know)," said a visibly peeved Roxas.
He did graduate
Even before Duterte made an issue out of Roxas' degree, Rappler checked with the University of Pennsylvania (UPenn) through the National Clearinghouse, which validates alumni information for a fee. It's part of our fact-checking process involving claims of public officials about their degrees. (READ: Did Bongbong lie about Oxford, Wharton? and No master's degrees for Ralph Recto)
UPenn, which counts Wharton as its business school, is among the universities that course alumni information requests through the National Clearinghouse.
According to a check by Rappler, "Manuel Araneta Roxas II" graduated with a degree of Bachelor of Science in Economics from the University of Pennsylvania, under the "Wharton Undergraduate" division.
Roxas, who earned his degree on May 1, 1979, majored in Finance and attended the prestigious school from September 1, 1976 until May 1, 1979.
On his official website for his 2016 presidential campaign, it says "[Roxas] graduated from… the Wharton School of Economics at the University of Pennsylvania in 1979."

Wharton, currently ranked 18th in the latest QS World University Rankings, was founded in 1881 and is the world's first collegiate business school.
To date, it has over 10 academic departments, over 5,000 students (undergraduate, MBA, executive MBA, and doctorate), and over 94,000 alumni all over the world.
"The Wharton School of the University of Pennsylvania" is also called "Wharton School of Business," "Wharton School" or "Wharton."
Roxas is also listed in UPenn's "Roster of Alumni, Faculty, and Trustees of the University of Pennsylvania," alongside other prominent Filipinos such as the late Senator Raul Roco, former energy secretary Vincent Perez Jr, current Trade Secretary Gregory Domingo, and economist Solita Monsod.
The same UPenn alumni page lists those who attended the university but "did not earn a degree" such as UK politician Douglas Alexander and Japanese politician Yoshinori Ohno.
After Roxas' quick tirades against Duterte – which extended onto a "sampal (slap)" challenge between the two, "Wharton" started trending on Twitter. The heated exchange began on Friday, December 10, when Roxas said the belief that Davao City is the "safest" in the country was a "myth."
Duterte retaliated by exposing Roxas' supposed failures in the aftermath of Super Typhoon Yolanda (Haiyan) in Leyte and bringing up his alleged lies about his academic background.
With Duterte's Wharton claims proven to be a bluff, will the two candidates finally return to talk about platform? – Rappler.com
Who won in the 2016 Philippine elections?
Check out the 2016 official election results through the link below:
Check out the 2016 unofficial election results for the national and local races through the links below
For live updates on the aftermath of the May 9 elections, check out our extensive
2016 Philippine elections
coverage!