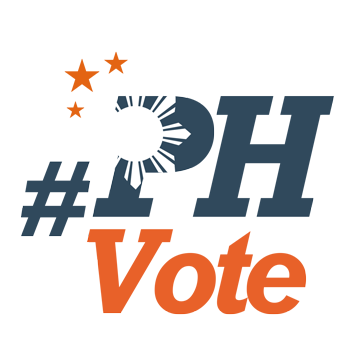 2
EXPLAINER: Comelec should have dismissed Tatad's case vs Grace Poe

(First of 2 parts)
The decision of the Commision on Election (Comelec) First Division on December 11 resolved 3 consolidated petitions against presidential aspirant Grace Poe. I summarize below the petitions filed by Francisco S. Tatad (SPA Number 15-002), Antonio P. Contreras (SPA Number 15-007), and Amado D. Valdez (SPA Number 15-139):
Tatad sought the disqualification of Poe on two grounds: her lack of natural born status for being a foundling; her lack of residence.
Contreras sought the cancellation Poe's certificate of candidacy (COC) on the ground that she made material misrepresentation when she stated in her COC that she had been residing in the Philippines for 10 years and 11 months.
Valdez alleged that Poe committed material misrepresentation in her COC when she declared that she is a "natural born" citizen. While he conceded that Poe is Filipino, he claimed that she is not "natural born," because when she reacquired her citizenship pursuant to Republic Act Number 9225, what she reacquired was plain Philippine citizenship and not her natural-born status.
FULL TEXT: Comelec First Division ruling vs Grace Poe
Procedural lapse
Of the 3 petitions, former Senator Tatad's petition was the most exhaustive in terms of arguments and documentary evidence. He, however, committed a major procedural error when he couched his petition into a "Petition for Disqualification," questioning Poe's eligibility, specifically her citizenship and residence. Poe pointed out in her Answer that Tatad's case was rather a "Quo Warranto" or a suit inquiring on "eligibility" or qualification of a candidate. Comelec does not have jurisdiction over that.
In my previous article on Rappler, I discussed how a Petition for Disqualification has nothing to do with questions on eligibility. A Petition for Disqualification may only be invoked on grounds specified in Sections 12 and 68 of the Omnibus Election Code. These include insanity, incompetence, subversion, insurrection, and rebellion, among others.
Eligibility of presidential candidates may only be inquired upon after election, through a Quo Warranto Proceeding before the Presidential Electoral Tribunal (PET). (READ: Can Comelec 'disqualify' Grace Poe?)
Based on these points – that PET has exclusive jurisdiction over the issues that Tatad raised, and that he failed to state an action since the grounds he cited are not the proper grounds for a Petition for Disqualification – Comelec's 1st division should have summarily dismissed Tatad petition.

Tatad's case an exemption?
Instead of dismissing the case, however, the Comelec division gave Tatad's Petition for Disqualification due course, treating it instead as a "Petition to Deny Due Course," over which the commission has jurisdiction.
Now, can the First Division do that? No. There are 3 reasons:
1. Tatad never prayed for the cancellation of Grace Poe's COC, but for her disqualification.
The First Division cannot substitute the litigant's intent with its own, because the Comelec is supposedly neutral and, under the law, it has no motu propio power (or power on its own) to file a Petition to Deny Due Course, except for nuisance candidates.
2. The Petition to Deny Due Course specifically requires the allegation of "bad faith" or "deliberate false representation [of a qualification]."
These are jurisdictional elements. Without these indispensable allegations, a "Petition for Disqualification" can never be treated as "Petition to Deny Due Course."
None of these jurisdictional elements were ever alleged in Tatad's petition. As clarified in Gonzales vs COMELEC (GR Number 192856, March 8, 2011), "[Petition to Deny Due Course] ought not to be interchanged or confused with a [Petition for Disqualification] petition. They are different remedies, based on different grounds, and resulting in different eventualities."
3. Comelec's own rule explicitly prohibits such action, in fact, it mandates the automatic or summary dismissal thereof.
This is the most important reason for the Comelec to have dismissed Tatad's petition.
While this may have been tolerated in the past, the amendment of Paragraph 2 of Section 1 of Rule 25 of the Comelec Rules of Procedure (Resolution Number 9523, effective September 25, 2012) has explicitly disallowed such practice. I quote the rule:
"A Petition to Disqualify a Candidate invoking grounds for a Petition to Deny to or Cancel a Certificate of Candidacy or Petition to Declare a Candidate as a Nuisance Candidate, or a combination thereof, shall be summarily dismissed."
I cannot over-emphasize the use of the word "shall" to mean that it is mandatory and compulsory. In fact, the debate within the Comelec en banc when this amendment was adopted in 2012 revolved around this. Resolution No. 9523 has not been amended to this day, and I see no special or exceptional reason why Tatad's case should be exempted from its operation.
It is worth noting, however, that the Tatad case is the only case of the 3 pending cases that actually questioned the status of Grace Poe as a foundling. Without it, the First Division could not have touched and ruled on that issue.
(Next: 3 curious points in Comelec 1st division's ruling vs Grace Poe)
– Rappler.com
Emil Marañon is an election lawyer who served as chief of staff of recently retired Comelec Chairman Sixto Brillantes Jr. He is currently studying Human Rights, Conflict and Justice at SOAS, University of London, as a Chevening scholar.
Who won in the 2016 Philippine elections?
Check out the 2016 official election results through the link below:
Check out the 2016 unofficial election results for the national and local races through the links below
For live updates on the aftermath of the May 9 elections, check out our extensive
2016 Philippine elections
coverage!