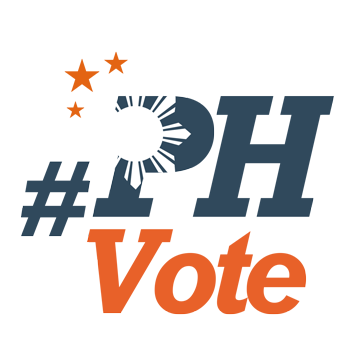 1
#PHVote Challenge: Take our online, text, social media 2016 elections survey

MANILA, Philippines – Can your next text message change the future of the Philippines? It could.
In the months leading to the May 2016 elections, Rappler and our election partners want to explore how technology and social media are influencing your vote.
Rappler will conduct a series of surveys on several platforms: on Rappler.com, social media, and via text messages. The survey will have a total of only 10 questions.
Our goal is simple: find out what you feel and think about issues that matter, and how you relate them to leaders aspiring for key positions.
Why are we doing this? We believe that your opinion matters. Besides, we've heard too many people ask, "Who really takes part in the surveys?" We want to know the pulse of the nation through you. We want to truly understand how you arrived at your decision before you vote in May 2016.
By combining information from surveys and other sources, we aim to get a clear and incisive picture of what the forthcoming elections will be like.
Traditional methods plus big data
Traditionally, political surveys are done using probability sampling methods. These entail visiting or gathering opinions from 1,500 randomly selected voting-age respondents, asking them a set of questions face to face, gathering and interpreting the results, and then presenting the outcomes with the disclaimer of an error margin.
This process often takes a few weeks and tremendous amounts of manpower. Often, by the time results emerge, newer events have happened and sentiments have changed.

But what if, through the power of technology and big data, millions can be asked the same questions in an instant?

Working with Laylo Research Strategies, Rappler aims to combine traditional survey methodologies with big data analytics to answer critical questions.
Junie and Cari Laylo who co-founded this company used to be political scientist and program manager, respectively, at the Social Weather Stations (SWS). A few years after early retirement from SWS, they decided to set-up their own strategic research company.

Big data has been used for predictive analytics. This has been applied to the fields of medicine, financial services, and insurance. Can it predict the outcome of the 2016 elections? Can your responses, combined with data from various sources, be used to accurately take the pulse of the nation?

These are crucial elections with technology as a game changer.

By answering a few simple questions, you take us with you in your journey as voters. In the process you help us understand how we choose the next leaders of our nation.

The first informal survey was conducted in December 2015. Rappler will run the same survey every month until May 2016.
We look forward to hearing from you! – Rappler.com
Who won in the 2016 Philippine elections?
Check out the 2016 official election results through the link below:
Check out the 2016 unofficial election results for the national and local races through the links below
For live updates on the aftermath of the May 9 elections, check out our extensive
2016 Philippine elections
coverage!