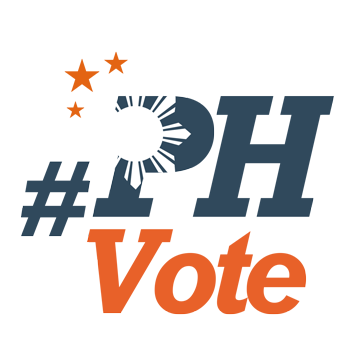 1
Ex-judge offers P300,000 for info on Poe's parents

BACOLOD CITY, Philippines – A retired judge from this city is offering a reward for those who can offer "solid and credible" information which could help identify the biological parents of presidential aspirant Senator Grace Poe.
In a press conference Saturday, December 19, Jesus Rodriguez Jr – former arbiter of the National Labor Relations Commission in Western Visayas – announced that he and some of his friends will give P300,000 ($6,344.50) to anyone who could help find out the truth and settle the citizenship of the senator.
Rodriguez, 76, stressed that he hasn't met Poe and does not know her personally. He also hasn't met Poe's adoptive mother, actress Susan Roces, who hails from Bacolod City.
When asked why he is doing this, the retired judge answered, "This is my last patriotic act before I go to sleep permanently." (WATCH: Grace Poe cries as she talks about her parents, adoption)
He added: "I think the whole nation is curious to know who Senator Poe's real parents are. We want to find out the truth and I think the truth will have a bearing on the course this nation takes."
Rodriguez is hoping that this "modest amount" will generate enough interest for those who are reluctant to come out and tell what they know about the true parentage of the senator.
The retired judge added, "The reward is small compared to what we can all gain as Filipinos because the truth shall set us all free – free from speculations, unfounded allegations, and cruel personal ambitions."
Rodriguez called on Iloilo and Bacolod residents in their 60s and 70s who may remember someone who was pregnant at that time. Poe was found at the Jaro Cathedral in Iloilo City in 1968. (READ: Grace Poe wants greater protection for foundlings)
He said that any small detail can be valuable.
"We will do everything within our capacity to screen and evaluate carefully all the information. Those who are able to provide the most important lead, which could help trace the senator's parents, shall be eligible for the reward money," Rodriguez said.
"If we find people who may be directly related to the senator, we shall ask them to submit to a DNA test," he added.
The retired judge clarified that he has no political motive, as he pointed out that he is not even supporting the presidential bid of Poe.
The reward offer comes a week after a woman who claimed to be Poe's aunt introduced herself to the senator in Iloilo City. Lorena de Chavez claimed that her older sister, Victoria Rodriguez, and Pacito Montañez – both dead – are Poe's biological parents.
De Chavez had said that she and Poe's supposed "sisters" were willing to undergo DNA testing to help bolster Poe's claim that she is a natural-born Filipino. (READ: Grace Poe's 'aunt, sisters' willing to undergo DNA test) – Rappler.com
US$1 = P47.28
Who won in the 2016 Philippine elections?
Check out the 2016 official election results through the link below:
Check out the 2016 unofficial election results for the national and local races through the links below
For live updates on the aftermath of the May 9 elections, check out our extensive
2016 Philippine elections
coverage!