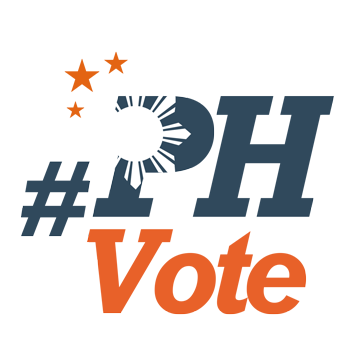 2
EXPLAINER: Comelec should let Duterte run. Here's why

With a vote of 6-1, the Commission on Elections (Comelec) en banc
"acknowledged and accepted" the certificate of candidacy (COC)
for president of Davao City Mayor Rodrigo Duterte.
The sole dissenter, Commissioner Rowena Guanzon, reasoned that there is a pending case, Castor v. Duterte (SPA 14-194 [DC]), before the Comelec "[alleging] that Duterte's COC is void because it contains untruthful acts or misrepresentation" and "there's also the issue regarding his notarized documents, the truth or falsity of which must be determined before his COC is accepted."
It is interesting to know the legal basis of Commissioner Guanzon in objecting to the acceptance of Mayor Duterte's COC until the resolution of the case against him. It is important to note that giving due course to Duterte's COC is a prerequisite for his inclusion in the official list of candidates and later in the printed ballot. Guanzon's vote, in effect, is unwittingly proposing Duterte's exclusion from the ballot as there is no way that his case can be determined or resolved with finality before the scheduled printing of the ballot by January 2016.
The majority of the Comelec en banc is therefore correct in recognizing the ministerial character of giving due course to COCs – that Comelec has no option but to accept all COCs filed before it. In Cipriano v. Comelec (GR Number 158830, August 10, 2004) the Supreme Court reiterated this long settled rule: "[t]he Commission has no discretion to give or not to give due course to petitioners' certificate of candidacy. The duty of the Comelec to give due course to certificates of candidacy filed in due form is ministerial in character. While the Commission may look into patent defects in the certificates, it may not go into matters not appearing on their face."
Does the "Castor v. Duterte" case have any bearing on Mayor Duterte's candidacy?
The theory of broadcaster Ruben Castor, the petitioner, is that the validity of Duterte's substitution is contingent on the validity of Diño's COC. He alleges that Mayor Duterte could not have substituted "Martin Diño whose COC is void, legally inexistent, and without legal effect."
The framing of the legal issue is correct as it has been settled that only a valid COC may be substituted. This is grounded on Section 73 of the Omnibus Election Code which provides: "[n]o person shall be eligible for any elective public office unless he files a sworn certificate of candidacy within the period fixed herein."
Explaining the rule further, in Miranda v. Abaya (GR Number 136351, July 28, 1999) the Supreme Court ruled that "a candidate who does not file a valid COC may not be validly substituted, because a person without a valid COC is not considered a candidate in much the same way as any person who has not filed a COC is not at all a candidate."
Castor claims that the COC of Diño is for mayor of Pasay City, and not for president.
Examining Diño's COC, it would appear that instead of using the official COC for president issued by the Comelec, he used the form intended for the position of mayor. While he changed the label to "President," he missed to alter the remaining parts of the COC to conform with the changes. Thus, despite the title "Certificate of Candidacy for President," the sentence next to the instruction box provides: "I hereby announce my candidacy for the position of MAYOR, City/Municipality of Pasay City…in the May 09, 2016 National and Local Elections."

Would Diño's error be consequential so as to invalidate his COC?
Diño can very well argue, as he did, that his intention was to run for president, and this should prevail over the mistake in his COC. His intention to run for president was indeed very clear. He captioned his COC as one for president, publicly declared that he is running as such, and he went to the Comelec main office in Intramuros to file his COC for president, not to the Office of Election Officer of Pasay, which accepts the COC for mayor of that city.
On the other hand, it can be argued that despite those public pronouncements, based on his COC, he actually signed up for and swore as a mayoralty candidate of Pasay, not as a presidential candidate.
Duterte's case therefore presents a legal equipoise situation – a situation where facts and circumstances are capable of two or more explanations and resolutions, yet none is compellingly more persuasive than the other. Comelec's choice is either to give premium to technicalities or to lean backwards to accommodate the participation of a popular candidate like Duterte.
To me, the wiser path of the two is to resolve the issue leaning toward the second option, which gives the voting public more choices, more diversity in the ballot. To quote Justice Claudio Teehankee's fearless dissent in Paredes v. Comelec (GR Number L-54718, May 3l, 1983) involving the disallowance of substitution of an opposition candidate decided by the then Marcos-leaning Supreme Court, "[t]he very essence of elections is to give the electorate a choice and to elect the candidate of their choice."
It leaves a bitter taste in the mouth that after Grace Poe, another top presidential aspirant is knocked down by Comelec on a constricted application of the letter of the law rather than its spirit that gives it life and meaning. As Justice Teehankee further cautioned: "[i]t is not conducive to justice and democracy that…candidates be summarily knocked out and that the nominees of the party in power be thereby left unopposed." – Rappler.com
Emil Marañon is an election lawyer who served as chief of staff of recently retired Comelec Chairman Sixto Brillantes Jr. He is currently studying Human Rights, Conflict and Justice at SOAS, University of London, as a Chevening scholar.
Who won in the 2016 Philippine elections?
Check out the 2016 official election results through the link below:
Check out the 2016 unofficial election results for the national and local races through the links below
For live updates on the aftermath of the May 9 elections, check out our extensive
2016 Philippine elections
coverage!