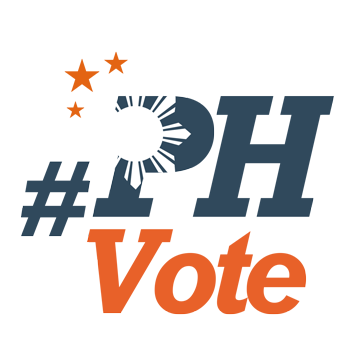 4
Roxas suffers first survey dip post-endorsement

MANILA, Philippines – The magic didn't last long enough.
A presidential poll after the endorsement by President Benigno Aquino III of his candidate, Manuel Roxas II, put the administration bet in the number two slot with 39%, second to Senator Grace Poe and ahead of Vice President Jejomar Binay. In that survey, Roxas jumped 18 percentage points from the previous one.
Almost 6 months later, Roxas now struggles with neither-here-nor-there numbers.
According to the latest Pulse Asia presidential preference poll, Roxas is again at 4th, with 17 percentage points, putting him behind Binay, who regained the top spot, Poe, and presidential race newcomer Davao Mayor Rodrigo Duterte.
Roxas saw slightly better numbers in two other presidential preference surveys – by pollster Junie Laylo and Social Weather Stations (SWS) – where he both placed 3rd with 22%. But his SWS numbers were just a two-percentage point increase from the polling agency's survey in September this year and far from the rise supporters predicted early on. (READ: After endorsement, Mar will overtake Binay – Salceda)

The ruling Liberal Party (LP) standard-bearer was quick to downplay the results of the Pulse Asia survey, saying the "most important" survey, as far as he was concerned, would be the one held in May 2016 – on election day itself.
"Nakita natin na magulo pa ito: noong isang buwan, si Grace ang una. Noong isang linggo, si Duterte. Ngayon naman, si Binay. Baka sa susunod, tayo na," said Roxas.
(We've seen before that the surveys are still erratic: last month, Senator Grace Poe led the race. The other week, it was Davao Mayor Rodrigo Duterte. Now, it's Vice President Jejomar Binay. Maybe the next time, I'll be leading polls.)
But what could have caused Roxas' numbers to plateau?
Aquino's numbers
Another survey, one commissioned by The Standard and conducted by Laylo and taken the same week as the Pulse Asia Survey, hints at one possibility: President Aquino.
The survey asked its respondents, 1,500 registered voters, why they would and would not vote for Roxas.
Of those surveyed, 52% said they would vote for Roxas because they believed he would be able to continue the programs started by Aquino.
At the same time, however, 40% of those surveyed said the top reason why they would not vote for Roxas was because they characterized him as "walang sariling desisyon, sunud-sunuran sa mga sinasabi ni [Aquino] (does not make his own decisions and only follows what Aquinos says)." (READ: Mar Roxas: His own enemy)

It's the conundrum of the LP candidate whose campaign is rooted in the promise of continuity and the "Daang Matuwid (Straight Path)," the Aquino government's "philosophy of governance" that boasts of anti-corruption, transparency, and good governance programs.
Where Aquino's numbers go, Roxas' numbers likely follow.
According to an SWS survey held the week prior to the Pulse Asia survey, Aquino got a net satisfaction of +32 (that's the percentage of who approved of him minus the percentage of those who didn't).
It was a drop from his September 2015 net satisfaction rating and only two points higher than the President's lowest net satisfaction rating yet: +30 in the aftermath of the bloody Mamasapano clash.
Both Roxas and the ruling LP are well aware of how the President is both a plus and minus for Roxas. But party spokesman Caloocan Representative Edgar Erice told Rappler "the gains of the Aquino administration outweigh its shortcomings."
It's an oft-repeated line in the Roxas and LP campaign: while others can make promises, they've proven in the past 5 years that they know how to get the job done.
"We are determined to remain focused and work harder to bring his message of Daang Matuwid to more of our fellow Filipinos, especially at the grassroots," said "Daang Matuwid" coalition spokesman Akbayan Representative Ibarra Gutierrez in a statement on Wednesday, December 23.
Will Roxas have to distance – or at least try harder to differentiate – himself from Aquino come campaign season?
"During the campaign [Roxas] will have to outline his programs – what he'll continue, and what the difference there will be in his approach to solving the country's problems," said Erice.
Of the 3 surveys, only Pulse Asia has been consistent in both its methodology and in its release of its quarterly surveys. The survey firm provides respondents with a list of possible presidential bets and asks them to pick from those names.
SWS, up until 2016 announcements were made, conducted "top of mind" surveys wherein respondents were asked to name 3 persons who can succeed Aquino.
Laylo has only recently started releasing its surveys for mass consumption.
Poe's possible exit, Duterte's entry
The week the Laylo and Pulse Asia surveys were held, then survey front-runner Poe found herself dealing with two blows courtesy of the Commission on Elections (Comelec).
The two divisions tasked to decide on complaints lodged against Poe barred her from running over residency and citizenship issues.
Weeks later, when the survey results were released, the Comelec en banc eventually upheld the earlier decisions against Poe.
Poe hinted that her rivals – Roxas and Binay – were behind moves to keep her out of the 2016 presidential race. Both camps denied this, but could those allegations have affected Roxas?
"Maaring isa yun sa reasons, sympathy kay Grace (That may be among the many reasons, sympathy for Grace Poe)," Erice told Rappler.
The survey also captures the swift change in landscape after Duterte finally made up his mind and announced that he would run for president after all.
Duterte has also accused Roxas and the ruling party of being behind rumors that the Davao mayor had cancer. (READ: Rodrigo Duterte: Mar Roxas should not be president)
But Erice raised alarm over the "illogical" results of the Pulse Asia survey in Cebu, traditionally a bailiwick of Roxas, who traces his roots to Negros Occidental and Capiz. Cebu province, one of the country's most vote-rich, has also delivered for Roxas and the LP in the past two elections.
In the Pulse Asia survey, Roxas was only second to Binay in Visayas with 27%. The vice president got 34% of the Visayan pie. The Laylo survey, meanwhile, put Roxas on top in the Visayas with 32 percentage points.
The LP's internal surveys indicate Roxas' dominance in the Visayas as well.
In the weeks the 3 surveys were held, Roxas, Poe, and Duterte found themselves in news headlines due to controversies.
For Poe, it was the Comelec's decisions on the cases lodged against her. For Roxas and Duterte, it was a word war that started with "myth" claims and escalated into a gun duel challenge from the Davao mayor.
While this was happening, Binay did what he's known for – going around different cities and towns, visiting barangays, campaigning the way Binay knows is most effective: at the grass roots, pressing flesh with people from all walks of life.
Rise of Robredo

Roxas' running mate, Leni Robredo, is another story, however.
While the LP's standard-bearer saw a dip or incremental increases in his numbers, Robredo was among the biggest gainers in the vice presidential race.
From a paltry 4% in SWS's September 2015 survey, Robredo can now boast of 19 percentage points, tying her with Senator Ferdinand Marcos, Jr.
Both Erice and Gutierrez echoed Roxas' sentiments on the "erratic" nature of surveys this early. "It will be a tight race with a lot of variables," said Erice, referring to the possibility of both Poe and Duterte being barred from running.
Gutierrez said the different survey results – from the 4th quarter polls and other privately-commissioned surveys – is proof "that a substantial number of Filipinos are still deciding on which candidate to support, and a lot can still change before May 2016." – Rappler.com
Who won in the 2016 Philippine elections?
Check out the 2016 official election results through the link below:
Check out the 2016 unofficial election results for the national and local races through the links below
For live updates on the aftermath of the May 9 elections, check out our extensive
2016 Philippine elections
coverage!