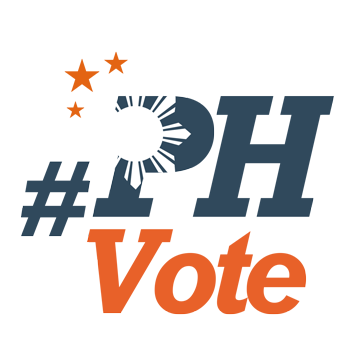 1
Comelec en banc bars Grace Poe from running in 2016

MANILA, Philippines (3rd UPDATE) – The Commission on Elections on Wednesday, December 23, announced its majority decision to dismiss the appeal of Senator Grace Poe to allow her to run for president in May 2016.
The commissioners voted separately on the two cases involving the senator's citizenship and residency requirements: the one handled by the First Division and the other by the Second Division. Both divisions previously ruled against Poe.
In the First Division case, Comelec Chairman Andres Bautista and Commissioner Christian Lim voted in favor of Poe, but the rest of the 5 commissioners upheld the division's earlier ruling cancelling her certificate of candidacy (COC). (READ: First division bars Grace Poe from running)
The First Division earlier explained that Poe committed "material misrepresentation" when she claimed in her COC that she is a natural-born Filipino citizen and has resided in the Philippines for at least 10 years. Lim, head of the division, was overruled by his two members who voted against Poe.
In the Second Division case, the en banc voting was 5-1-1, with Lim abstaining since he's a former law partner of the petitioner, lawyer Estrella Elamparo. Chairman Bautista again dissented in the majority vote, saying he believes Poe did not commit any "material misrepresentation," according to Comelec spokesman James Jimenez. (READ: Comelec division disqualifies Poe in unanimous vote)
In its unanimous decision at the division level, the Second Division cited Poe's COC for senator in 2013 wherein she wrote she is a resident of the Philippines for "6 years and 6 months." The division said Poe is unable to fulfill the 10-year residency requirement for a president.
While Poe claimed it is an "honest mistake," the division said it is not admissible and only "self-serving."
The Comelec commissioners who voted against Poe in the en banc ruling are the following: Al Parreño, Luie Guia, Arthur Lim, Rowena Guanzon, and Sheriff Abas.
The Poe camp said she remains a candidate and that they will bring the case to the Supreme Court. (READ: What now for Grace Poe? 3 things to expect) – with reports from Camille Elemia/Rappler.com
Who won in the 2016 Philippine elections?
Check out the 2016 official election results through the link below:
Check out the 2016 unofficial election results for the national and local races through the links below
For live updates on the aftermath of the May 9 elections, check out our extensive
2016 Philippine elections
coverage!