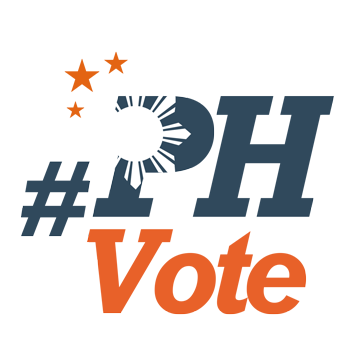 1
FULL TEXT: Comelec chief's separate opinion on 1st div ruling vs Poe

MANILA, Philippines – Chairman Andres Bautista is one of two dissenters in the decision of the Commission on Elections (Comelec) en banc rejecting the 2 motions for reconsideration of presidential aspirant Grace Poe on questions about her citizenship and residency.
The en banc voted on 5 points concerning the cases filed before the First and Second Divisions:
the poll body's jurisdiction over the issue

Poe's residency

Poe's citizenship

whether there was deliberate intention on her part to mislead the electorate on her residency and citizenship status

whether the appeal will be granted or not
All commissioners said the poll body has jurisdiction over the cases and that Poe is not a natural-born Filipino.
For the residency issues, 5 commissioners, including Bautista, voted against Poe. Only commissioners Luia Guia and Christian Robert Lim voted in favor of Poe.
Meanwhile, only 3 out of the 7 commissioners – Guia, Christian Lim, and Bautista – voted in favor of Poe, saying there was no deliberate intent on her part to mislead the public on her residency status.
As for alleged intent to mislead people on her citizenship status, only Bautista and Commissioner Al Parreño voted in favor of Poe. Lim inhibited from voting on this issue.
Ultimately, 5 voted against Poe's motions, except for Christian Lim and Baustista. The majority were commissioners Parreño, Guia, Arthur Lim, Rowena Guanzon, and Sheriff Abbas.
In his separate opinion on the First Division case, Baustista said the mere fact that Poe reacquired her citizenship through Republic Act 9225 means she performed an act to perfect her Filipino citizenship, making her a naturalized, not natural-born, Filipino.
Here is the full text of Bautista's concurring and dissenting opinion on the en banc decision upholding the earlier ruling of the First Division to cancel Poe's certificate of candidacy:
Please refer to the relevant paragraphs in my Concurring and Dissenting Opinion vis-à-vis the Resolution of the Commission En Banc in the case of Elamparo v. Llamanzares, SPA No. 15-001 (DC)
However, I wanted to add a few paragraphs in respect of the issue raised in SPA No. 15-139 (DC) regarding the status of former Filipinos who reacquire their Philippine citizenship pursuant to R.A. 9225.
The 1987 Constitution is clear in its definition of a natural-born citizen. Section 2, Article of the Constitution provides:
"Section 2. Natural-born citizens who are citizens of the Philippines from birth without having to perform any act to acquire or perfect their Philippine citizenship."
Thus, under said definition, a Philippine citizen who acquired his or her citizenship from birth must have acquired it without having to perform any act to acquire or perfect his or her Philippine citizenship.
Republic Act No. 9225 otherwise known as the "Citizenship Retention and Reacquisition Act of 2003" was enacted to allow the reacquisition and retention of Philippine citizenship for natural-born citizens who have lost Philippine citizenship by reasons of their naturalization as citizens of a foreign country. In the landmark case of Bengson III v. HRET and Cruz (G.R. No. 142840, 7 May 2001) involving repatriation under Republic Act No. 2630, the Supreme Court explained that repatriation results in the recovery of the original nationality. In Tabasa v. Court of Appealss (G.R. No. 125793, 29 August 2006) which involved repatriation under Republic Act No. 8171 otherwise known as an "Act Providing for the Repatriation of Filipino Women Who Have Lost Their Philippine Citizenship by Marriage to Aliens and of Natural-Born Filipinos," the Supreme Court likewise declared that repatriation has the effect of allowing a former Filipino to recover his natural-born citizenship. Parreño v. Commission on Audit (G.R. No. 16224, 7 June 2007) characterized the procedure under Republic Act No. 9225 as in the form of repatriation.
It is important to keep in mind that the Constitution is the paramount law of the land which is deemed written in every statute and contract (Manila Prince Hotel v. GSIS, G.R. No. 122156, 3 February 1997). The doctrine of constitutional supremacy as enunciated in the Manila Prince Hotel requires that Republic Act No. 9225 must be read and interpreted in a way that would harmonize it with the Constitution. Laws should not be given an interpretation that would render it unconstitutional. As early as Haydee Herras Teehankee v. Director of Prisons, et. Al. (G.R. No. L-278, 18 July 1946), the Supreme Court, citing 11 Am. Jur., Constitutional law, Section 97, ruled to construe the law in consonance with the mandates of the Constitution, thus:
"It is an elementary principle that where the validity of a statue is assailed and there are two possible interpretations, the court should adopt the construction which would uphold its constitutionality. It is the duty of courts to adopt a construction of a statute that will bring it into harmony with the constitution, if its language will permit.
Given the foregoing, there can only be one interpretation of Republic Act 9225 that will do justice to the Constitutional requirements for natural-born citizenship: a former Filipino who reacquired Philippine citizenship should be deemed to be a naturalized Filipino citizen."
Signed.
J. Andres D. Bautista
Chairman
– Rappler.com
Who won in the 2016 Philippine elections?
Check out the 2016 official election results through the link below:
Check out the 2016 unofficial election results for the national and local races through the links below
For live updates on the aftermath of the May 9 elections, check out our extensive
2016 Philippine elections
coverage!