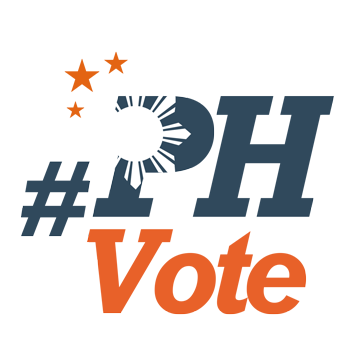 1
Poe confident SC will act 'swiftly' on election case

MANILA, Philippines – Two days before she is expected to bring her case to the Supreme Court, Senator Grace Poe said she's hopeful that the Tribunal will act swiftly on her petition challenging the final decision of the Commission on Elections (Comelec) cancelling her certificate of candidacy (COC) for president.
"I assure everyone that I am still a candidate for president. Let us fight for genuine democratic elections, where Filipinos are allowed to choose their leaders," Poe said in a statement on Saturday, December 26. "The ambitions of a few should never be allowed to subvert the will of the majority."
Two days before Christmas, the Comelec en banc dismissed Poe's appeal to be allowed to run for the presidency in the upcoming elections.
Two Comelec divisions previously ruled to cancel her COC, and both decisions were upheld at the en banc with a 5-2 vote on the First Division case, and a 5-1 vote on the Second Division case.
On the issue of Poe's citizenship, however, all the 7 commissioners were unanimous in declaring that she is not a natural-born Filipino, a requirement for a presidential run, contrary to an earlier decision by the Senate Electorial Tribunal on a different petition. (READ: How Comelec commissioners voted on Grace Poe case)
Poe's name stays in the ballot pending the final resolution of her case. (READ: EXPLAINER: What happens if Poe doesn't get TRO before printing of ballots?)
Poe's camp will file a petition before the SC on Monday, December 28, or 5 days after the promulgation of the en banc decision last December 23. They have 5 days from receipt of the decision to secure a temporary restraining order (TRO) from the SC.
Poe said she is confident the SC will uphold the right of Filipinos to a "genuine choice" in next year's elections, considering the "strong evidence" they will present in court.
The SC justices are on recess until January 10.
Citing Rule 7, Section 7 of the Internal Rules of the SC, Poe's camp said Chief Justice Maria Lourdes Sereno "is empowered to act on urgent cases" and issue a TRO or a status quo ante orders without holding a session. (READ: What now for Grace Poe? 3 things to expect)
"Such reliefs, however, must be confirmed by the majority of the justices when sessions resume, which is on January 11 for the divisions and January 12 for the full court," the statement read.
The High Court will also hear oral arguments on another citizenship case against Poe in January. (READ: Supreme Court sets oral arguments on Grace Poe case) – Rappler.com
Who won in the 2016 Philippine elections?
Check out the 2016 official election results through the link below:
Check out the 2016 unofficial election results for the national and local races through the links below
For live updates on the aftermath of the May 9 elections, check out our extensive
2016 Philippine elections
coverage!