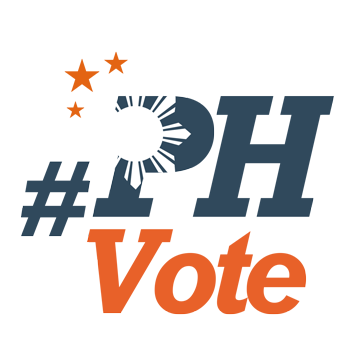 1
Duterte urges Comelec: Dismiss 1st disqualification case

MANILA, Philippines – Davao City Mayor Rodrigo Duterte filed a memorandum before the Commission on Elections (Comelec) on Monday, December 28, urging the poll body to dismiss a petition seeking to stop his presidential bid.
In the document submitted by his lawyer, Vitaliano Aguirre, through a messenger, Duterte wants the Comelec to dismiss the petition of broadcaster Ruben Castor to declare as null and void the certificate of candidacy of anti-crime advocate Martin Diño.
Diño was initially the standard-bearer of PDP-Laban but he later withdrew his COC for president on October 29 to make way for his substitute – Duterte. (READ: FAST FACTS: Candidate substitutions in past elections)
However, Diño erroneously declared that he is running "for the position of mayor" of Pasay City in his COC, the basis of Castor's petition. (READ: EXPLAINER: Can Duterte run for president?)
Castor said that Duterte "should not substitute for Martin Diño whose COC is void, legally inexistent, and without legal effect; hence, substitution shall likewise be void."
Duterte on Monday argued that Castor's petition "has been rendered moot" because the Comelec already decided to accept his COC for president on December 17.
"The Comelec En Banc's acceptance of Respondent Duterte's COC presupposed a declaration that the COC of Respondent Diño was valid at the time it was withdrawn. If the COC were not void ab initio – as being pleaded by Petitioner here – then no substitution could have taken place," Duterte said in his memorandum.
"A valid substitution of candidacy presumes the existence of a valid COC that was withdrawn. Put in another way, substitution does not take place if the COC of the withdrawing candidate is not valid," Duterte added.
The Davao mayor also argued that Castor's petition should be dismissed on the following grounds:
The petition falls under the jurisdiction of the Comelec because it concerns Section 78 of the Omnibus Election Code (OEC) and not any provision under the Civil Code
The petition was filed "out of time"
Castor failed to "state a cause of action" against Duterte
Diño and PDP-Laban, through legal counsel Kat Contacto, also submitted their memorandum on Monday. It bears the same arguments against Castor as that of Duterte's memorandum.
Asked what he thinks about Castor's petition against his candidacy, Duterte previously said he is ready to accept any decision by the Comelec, for so long as it is done "legally."
He is facing two other disqualification cases: one from JP Delas Nieves, University Student Council chairperson of the University of the Philippines Diliman; and Rizalito David, who also filed a disqualification case against Senator Grace Poe.
Grounds for dismissal
The respondents – Duterte, Diño, and PDP-Laban – all pointed to Section 78 of the OEC in their memoranda.
Section 78 mandates that a petition to deny due course to or cancel a COC "may be filed at any time not later than 25 days from the time of filing of the certificate of candidacy."
Diño filed his COC on October 16, but Castor only filed the petition on November 17, or past the period prescribed by Section 78.
"Basically, we laid down the argument that the Civil Code is not applicable to the present case [because it is a] violation ng Election Code. So kung ano lang ang sakop ng violation ng Election Code, 'yun lang ang puwedeng marinig ng Comelec (So the Comelec only covers the violations prescribed under the Election Code)," Contacto told reporters.
Contacto also said that Castor's petition should be dismissed because he and his lawyer, Oliver Lozano, failed to appear during the preliminary investigation and marking of evidence for the case on December 15.
"I understand Atty Lozano was arguing that he filed a motion to waive his appearance. However, it was not approved or it was not granted at the time of the hearing. So dahil wala siyang valid ground to not appear (Because he didn't have a valid ground not to appear), it should have been dismissed," Contacto said.
Castor did attend the next hearing on December 18, though he admitted that he himself wants Duterte to become president.
Meanwhile, the memorandum of Diño and PDP-Laban also argued that Diño's withdrawal of his COC was "a personal, voluntary act and deed."
"Therefore, the participation of PDP-Laban in so far as the act of substitution is concerned, is to choose the substitute candidate and to issue his CONA (Certificate of Nomination and Acceptance)," read the memorandum. – Rappler.com
Who won in the 2016 Philippine elections?
Check out the 2016 official election results through the link below:
Check out the 2016 unofficial election results for the national and local races through the links below
For live updates on the aftermath of the May 9 elections, check out our extensive
2016 Philippine elections
coverage!