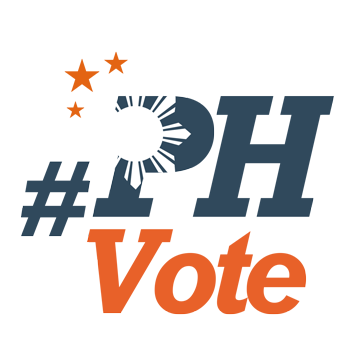 1
Poe camp: Grace didn't order exhumation of 'parents' in Guimaras

MANILA, Philippines (3rd UPDATE) – The camp of Senator Grace Poe clarified that the suspected relatives of the senator in Guimaras ordered the exhumation of the bodies of her possible biological parents to bolster Poe's claim that she is a natural-born Filipino.
There were reports that the senator's camp ordered the exhumation, which was conducted on Wednesday morning, December 30.
But Valenzuela City Mayor Rex Gatchalian, Poe's campaign spokesman, said on Wednesday that the Rodriguez family made the offer to exhume the bodies of Victoria Rodriguez, Poe's alleged mother, and Paquito and Francisco Montañez, either of whom could be Poe's father.
The 3 are buried in the Buenavista Cemetery in East Valencia, Guimaras. Bone fragments were taken from their remains before these were again interred.
"The Rodriguez family offered this option [because] they also wanted to know the truth once and for all. Throughout this interaction, the Rodriguez family was making arrangements with the lawyers of Senator Poe and not Senator Poe herself," Gatchalian said in a text message.
"In fact, upon finding out, Sen Poe commented, 'Nalulungkot ako na kailangan pa umabot sa ganito para mapatunayan pagkatao ko (I am saddened that it has to lead to this just to prove my identity),'" Gatchalian quoted Poe as saying. (READ: TIMELINE: Grace Poe's citizenship, residency)
Victoria Rodriguez's younger sister, Lorena de Chavez, previously said she and her other siblings are willing to undergo a DNA test to help presidential candidate Poe, who is facing several disqualification cases because of citizenship and residency issues.
De Chavez introduced herself to the senator as her aunt when Poe led a Senate hearing at the Iloilo Provincial Capitol on December 10.
"During the last visit of Senator Poe to Iloilo, members of the Rodriguez family approached her and offered the information that they might be relatives. Senator Poe's lawyers made arrangements for DNA samples to be taken. The doctor, who is a forensic pathologist, needed more DNA samples," Gatchalian said.
He added that while the Rodriguez family expressed their willingness to help Poe, they are requesting the media "to please respect their privacy and not to air or show footage of the exhumation process."
Poe was found abandoned as an infant at an Iloilo City church in September 1968. She was later adopted by the late action star Fernando Poe Jr and actress Susan Roces.
Those who filed disqualification cases against her argue that because Poe is a foundling, she is not a natural-born Filipino and therefore is not qualified to run for the country's top post.
Poe already took a DNA test with another family in Iloilo in September but it yielded negative results.
A positive DNA test result would likely prove that Poe is a natural-born Filipino and is qualified to run for president.
However, Gatchalian previously said that a positive DNA test result "would only add to our legal arguments that are grounded on the intent of the framer of our Constitution and international principles of law."
On Monday, December 28, the senator was successfully able to secure two temporary restraining orders against the Commission on Elections' majority decision to bar her candidacy for president. – with reports from Glenda Sologastoa/Rappler.com
Who won in the 2016 Philippine elections?
Check out the 2016 official election results through the link below:
Check out the 2016 unofficial election results for the national and local races through the links below
For live updates on the aftermath of the May 9 elections, check out our extensive
2016 Philippine elections
coverage!