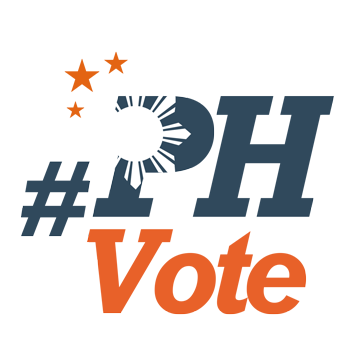 1
Accuser replies to Grace Poe's SC petitions: 'Misguided ambition'

MANILA, Philippines – One of Grace Poe's accusers criticized the presidential contender for her "misguided ambition" to become president in 2016.
In her 90-page comment filed before the Supreme Court (SC) on Friday, January 8, lawyer Estrella Elamparo sought the dismissal of Poe's petitions to review the decision of the Commission on Election (Comelec) cancelling her certificate of candidacy (COC).
Elamparo said Poe is only a Filipino as a result of an abbreviated form of naturalization, since the government has considered her Filipino and even issued her a Philippine passport.
But Poe from the beginning had insisted she is not a naturalized Filipino but a natural-born citizen. This, according to the senator, makes her eligible to seek the presidency.
Elamparo sees it differently.
"Viewed in this light, one can easily see the hypocrisy behind her quest for the presidency. Enough with the sentimental pleas. This petition is not about being recognized as a Filipino; it is about her misguided ambition which regrettably runs roughshod against the fundamental law," Elamparo said.
Elamparo is one of the 4 petitioners who filed disqualification cases against Poe before the Comelec.
She asked the Comelec to "deny due course" to Poe's candidacy since information in her COC that she is natural-born and a resident of the Philippines for 10 years are "not truthful." (READ: Grace Poe's accuser defends Comelec before the Supreme Court)
The 2nd division of the Comelec granted Elamparo's plea and cancelled Poe's COC. The Comelec First Division handling the 3 other cases followed suit, and the rulings of both divisions were upheld by the Comelec en banc.
The SC, however, temporarily stopped the poll body from cancelling her COC after Poe filed two petitions for certiorari.
Elamparo on Friday asked the SC not to ignore the facts just to accommodate the senator's presidential ambition.
"Indeed, the Honorable Court should not be misled and must only decide the case based on law and not the latest survey results. To suggest that petitioner should be allowed to remain a candidate because of public clamor is to reduce this case to a popularity contest and makes a mockery of the Honorable Tribunal's authority. This can never be countenanced," the lawyer said.
The High Court has scheduled the oral arguments on Poe's petitions on January 19. – Rappler.com
Who won in the 2016 Philippine elections?
Check out the 2016 official election results through the link below:
Check out the 2016 unofficial election results for the national and local races through the links below
For live updates on the aftermath of the May 9 elections, check out our extensive
2016 Philippine elections
coverage!