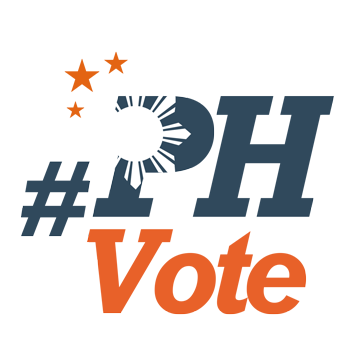 1
Comelec exec slams chief for 'showing partisanship'

MANILA, Philippines – Commission on Elections (Comelec) Commissioner Rowena Guanzon slammed Comelec Chairman Andres Bautista on Sunday, January 10, for "showing partisanship" as he addresses the petitions filed by Senator Grace Poe against the poll body.
Guanzon also said she doubts if Bautista wants the Comelec to win against Poe, who leads presidential preference surveys, in the petitions she filed before the Supreme Court (SC).
The Comelec commissioner told Rappler: "It is Chair Bautista who is showing partisanship, not me. He voted in favor of Grace Poe; now he wants to shoot down our comment. And Grace Poe urged Bautista to probe the commissioners. Wow."
Rappler reached Bautista for a reaction on Sunday, but the elections chief said he refuses "to comment any further."
This comes after Bautista, in an internal memo, asked Guanzon and the head of the Comelec's law department, Maria Norina Tangaro Casingal, to explain why they filed an unauthorized comment against Poe before the SC.
Earlier on Sunday, in a live radio interview with dzBB's Nimfa Ravelo, Guanzon said, "E ano bang gusto niyang mangyari, matalo kami sa Supreme Court (SC)?" (And what does he want to happen, for us to lose in the Supreme Court?)
She added: "Ako ayoko matalo kasi ayoko na talo ako. Nanalo na ako dati sa Supreme Court. Ayokong matalo ako." (I don't want to lose because I've never wanted to lose. I already won in the past before the Supreme Court. I don't want to lose.)
Guanzon also warned Bautista against "bias." "Ano ba 'to? Hindi ba dapat ang Commission on Elections ay hindi biased? Hindi dapat tayo kumakampi kahit kanino. E bakit ang chair ko yata ay nakakalimot, at ipinapangalandakan pa niya sa mundo na mali ako, tanga ako na commissioner?"
(What's this? Isn't it that the Commission on Elections shouldn't be biased? We shouldn't be siding with anyone. Why is it that my chair seems to forget this, and he is announcing to the whole world that I am wrong, that I am a stupid commissioner?)
She then referred to Bautista's vote not to cancel Poe's candidacy for president. Five of 7 members of the Comelec voted to bar Poe from running.
"Isang boto lang siya e. Lima kami, nanalo kami e. Talo siya e. Panig siya kay Grace Poe e," Guanzon said. (He only had one vote. There were 5 of us, and we won. He lost. He is siding with Grace Poe.)
"Itong ginagawa niya, e 'yung mga tao, nagsasabi na, 'Aba, panig na panig siya kay Grace Poe o. Grace Poe na Grace Poe siya o.' E masama po 'yon para sa aming lahat," she said. (With what he's doing, people are saying, "Oh, he's siding with Grace Poe. He's really for Grace Poe." That's bad for all of us.)
'Who's accused of partisanship?'
A Comelec insider, however, compared Guanzon with another Comelec commissioner thrust in a similar situation.
The other commissioner is lawyer Arthur Lim, who is in charge of drafting another Comelec comment against Poe before the SC.
The Comelec insider told Rappler that unlike Guanzon, Lim "is consulting with the entire en banc," or the commission sitting as a whole, in drafting the comment assigned to him.
The Comelec en banc is set to discuss the comment drafted by Lim on Monday, January 11.
Guanzon said the comment prepared by Lim "is late" for filing. "It was also due January 7 but the commissioners were not satisfied with the draft of the law department. We will settle this issue tomorrow. The en banc rules. Not the chair," she said.
Still, the Comelec source said Guanzon herself should answer accusations of bias. "Sino ba ang accused of partisanship?" (Who is accused of partisanship?)
The opposition United Nationalist Alliance, which is fielding Vice President Jejomar Binay as presidential bet, has associated Guanzon with administration standard-bearer Manuel "Mar" Roxas II.
Guanzon has denied this claim, and has stressed her role as a lawyer and women's rights advocate in the Comelec.

She said on Sunday, "This is about Grace Poe. Stop talking about Mar Roxas."
Poe's campaign spokesman Valenzuela City Mayor Rex Gatchalian, for his part, criticized Guanzon for filing the comment against the senator before the SC. At the same time, he said their camp believes that "certain personalities in the Comelec have political agendas against Senator Poe."
Gatchalian urged Bautista to investigate these personalities, but Guanzon said the chairman "has no power to do that and that would be seen by the public as a retaliation." Noting that the Comelec is an independent constitutional commission, she added, "Politicians should respect the Constitution and our independence."
Guanzon on Bautista: 'How dare he'
In Sunday's radio interview, Guanzon also slammed Bautista for issuing a memo, and requiring her to reply within 24 hours, despite his supposed lack of authority.
She said: "He has no power over me. He has no authority to discipline me. How dare he issue me a memorandum to reply to him in 24 hours. What does he think of me? His employee?"
Guanzon pointed out, too, that her legal team stayed in the Comelec main office until 3 am of Thursday, January 7, to work on the comment on Poe's case.
She said her lawyers were even "trapped" inside the Comelec, and had to be assisted by guards to get out.
Refering to Bautista, she said, "And this is what you will do to repay us?"
Guanzon said: "Pagod na pagod na kaming mga commissioners kakatrabaho. Bakit hindi na lang si Chairman Bautista ang magtrabaho? Anong ginawa niya? Nagbakasyon. Nagbakasyon siya sa New Zealand." (We commissioners have been so tired working. Why not have Chairman Bautista do all the work? What did he do? He took a vacation. He took a vacation in New Zealand.)
"Ako, I come out of my vacation to work on January 2. I don't mind, kasi sanay po talaga ako sa trabaho. Ganyan po talaga ang work ethic ko," the Comelec commissioner added. (As for me, I come out of my vacation to work on January 2. I don't mind, because I'm really used to work. That's really my work ethic.)
She said she didn't want to delay Poe's case because the Constitution ensures every person "the speedy administration of justice."
She said: "If I really work fast, that's not my fault, because I really work hard, I really work fast. I'm very studious. I read, I write fast, I think fast, I work fast. You know, I've written maybe about 10 books and articles. I really write fast. I've published around 10 books and articles, including a paper in the United Nations. It's normal for me to be fast in writing decisions." – Rappler.com
Who won in the 2016 Philippine elections?
Check out the 2016 official election results through the link below:
Check out the 2016 unofficial election results for the national and local races through the links below
For live updates on the aftermath of the May 9 elections, check out our extensive
2016 Philippine elections
coverage!