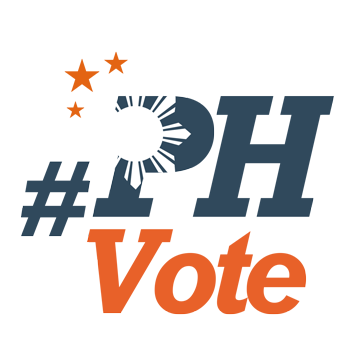 1
Move over, Duterte: Leila de Lima sows fear in new ad

MANILA, Philippines – It's shot in black and white. It's between good and evil. And it's between the bad guys and Leila de Lima.
"Justice without fear or favor" is what the administration's senatorial bet and former justice chief promises in her new political ad released online on Sunday, January 10.
The first 30 seconds of the ad shows a seedy bar with its corrupt patrons: a man doing several lines of cocaine, and a cabal of people drinking, eating and smoking while talking about their shady deals and activities under the apparent protection of powerful people. (WATCH: Rappler Talk: Leila de Lima on justice and elections in the Philippines)
"Pare, bayaran na ang dapat bayaran (My friend, just pay off who needs to be paid off)."
"Pinangakuan ko na siya ng mataas na posisyon (I've already promised him a big position)."
"Okay na tayo, walang gagalaw sa atin (We're okay, nobody can harm us)."
A suitcase full of money arrives, followed by shots of drunken revelry.
It takes a full 30 seconds before De Lima herself – or her silhouette – appears, just as the undesirable characters make their way out of the bar and into their vehicles.
The former justice secretary doesn't say a word but pulls on chains that appear out of nowhere. A huge cage drops over the 3, trapping them.
"Si Leila de Lima, tumulong magpakulong ng mga kriminal at corrupt na government officials," the voice-over says. De Lima herself does not speak in the one-minute ad, which was posted on her official YouTube page.
The ad plays on her previous post as justice secretary, during which she led the filing of cases against numerous people, notably 3 sitting senators for their alleged involvement in the pork barrel scam.
Senators Jinggoy Estrada and Ramon "Bong" Revilla Jr are still detained at the Camp Crame Custodial Center over those charges. The 3rd senator, Senator Juan Ponce Enrile, was recently granted bail.
The ad is also a stress on the brand of justice that De Lima is pushing for – one that works within rules and which had gotten her in spats with presidential aspirant Davao City Mayor Rodrigo Duterte, who's accused of using extra-judicial means to punish criminals.
A former chairperson of the Commission on Human Rights, De Lima has had her fair share of criticism, too, for supposedly expediting the case against the 3 opposition senators while sitting on complaints against allies of the ruling Liberal Party (LP). De Lima is a new member of the ruling party and is running for senator under the LP-led "Daang Matuwid" coalition.
In the last Pulse Asia survey on the 2016 elections, De Lima was ranked 8-9th with 46.8 percentage points, putting her safely within the winning circle.
What do you think of her new ad? – Rappler.com
Who won in the 2016 Philippine elections?
Check out the 2016 official election results through the link below:
Check out the 2016 unofficial election results for the national and local races through the links below
For live updates on the aftermath of the May 9 elections, check out our extensive
2016 Philippine elections
coverage!