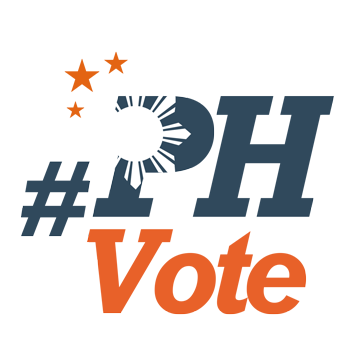 1
Supreme Court consolidates Grace Poe's petitions vs Comelec

MANILA, Philippines – The Supreme Court (SC) on Tuesday, January 12, consolidated the two petitions filed by Senator Grace Poe which sought for a review of the decisions of the Commission on Elections (Comelec) cancelling her certificate of candidacy (COC) for president.
The SC en banc voted to consolidate the two cases decided by two divisions of the poll body and upheld by the Comelec en banc, both unfavorable to Poe.
The cases are now consolidated into the Estrella Elamparo case, after the name of the petitioner in the Comelec Second Division case.
The Comelec en banc upheld the rulings of its 1st and 2nd divisions to cancel Poe's COC, saying she deliberately made misrepresentations in her COCs when she claimed to be a natural-born Filipino and having met the minimum 10-year residency requirement for presidential candidates.
The senator elevated the cases to the SC and requested for the High Court to temporarily stop the Comelec from implementing its rulings. The Comelec is racing against a deadline to finalize on January 20 the names that will be printed on the 2016 ballots.
Rappler's columnist, election lawyer Emil Marañon, earlier wrote that it would be "most logical if the cases will be consolidated," sincee the issues in the two petitions filed by Poe are "overlapping, if not identical."
He wrote: "The purpose of consolidation is to prevent conflicting legal findings over the same set of facts and issues." (READ: EXPLAINER: 3 reasons SC won't likely lift the TROs on Comelec)
Chief Justice Maria Lourdes Sereno granted Poe's plea and issued temporary restraining orders (TROs) on December 28, 2015 – 5 days after the Comelec promulgated its decision against the senator.
On Tuesday, the SC en banc confirmed the TROs issued by Sereno.
Next Tuesday, January 19, the High Court will hear oral arguments on the Comelec cases.
It has scheduled for another date the hearing on the petition for review of another disqualification case against Poe which the Senate Electoral Tribunal earlier decided in her favor. – Rappler.com
Who won in the 2016 Philippine elections?
Check out the 2016 official election results through the link below:
Check out the 2016 unofficial election results for the national and local races through the links below
For live updates on the aftermath of the May 9 elections, check out our extensive
2016 Philippine elections
coverage!