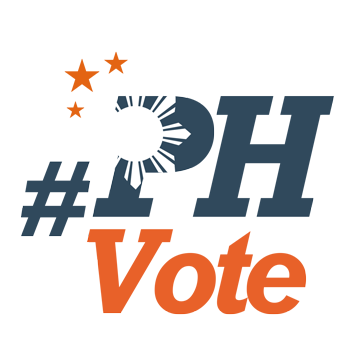 1
No election hot spots in Negros Occidental for now – Comelec

BACOLOD CITY, Philippines – No area in Negros Occidental has been identified as prone to election-related violence, the local Commission on Elections (Comelec) office said on Thursday, January 14.
Lawyer Jessie Suarez, provincial election supervisor, said that the poll body, "after a thorough evaluation" with the army and the police, arrived at a conclusion that "Negros Occidental has no areas of concern at this point in time."
"It is very difficult to say that a certain area is an area of concern," he said during the Provincial Joint Command Conference at the Bacolod Pavillon Hotel.
He said they are careful about immediately labeling an area as an election hotspot because that would affect the province's tourism, economy, and development.
However, he gave assurances that Comelec would continue to monitor the localities in the province.
"The consideration in declaring an area a hotspot or area of concern is a continuing process. Along the way, we will validate and confirm any development or intervening circumstances that arise. But as this point in time, there is none," Suarez said.
The top priority now that the election period had commenced is to maintain peace and order, he said.
The provincial election supervisor reminded the public not to carry firearms during the enforcement of gun ban. "If they receive threats, they have to apply for security and will undergo a process. We also have to assess if a politician should avail a security."
Suarez said that Negros Occidental Governor Alfredo Marañon Jr and the wife of late 5th district Board Member Renato Malabor, Aracelli, had come to his office and had asked for bodyguards.
Malabor, along with his bodyguard, was shot dead outside a cockpit in Barangay Guintubhan, Isabela town, on June 28, 2015.
Suarez, however, stressed that Isabela is not an area of concern. He said the prosecutor has yet to establish that Malabor's killing was election-related.
The election watchlist areas have two categories, he said. Category 1 will include localities with intense political rivalry and a history of election-related violence during two consecutive elections. Category 2 has the elements of Category 1, plus the existence of insurgency.
Meanwhile, Chief Superintendent Conrado Capa, officer-in-charge of Police Regional Office, said that police preparation for the elections is already set. "We will enhance our law enforcement operations and intensify the conduct of Comelec checkpoints."
The police are mandated to set up daily and nightly checkpoints and enforce the Comelec gun ban, he said.
Colonel Leopoldo Galon, deputy commander of the 303rd Infantry Brigade of the Philippine Army, said they would help the police in enforcing the Comelec gun ban. – Rappler.com
Who won in the 2016 Philippine elections?
Check out the 2016 official election results through the link below:
Check out the 2016 unofficial election results for the national and local races through the links below
For live updates on the aftermath of the May 9 elections, check out our extensive
2016 Philippine elections
coverage!