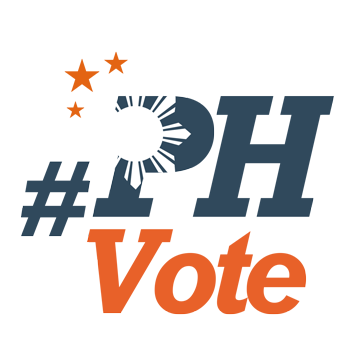 4
Duterte, Roxas lead in 3 Rappler December polls

MANILA, Philippines – Presidential candidates Rodrigo Duterte and Manuel "Mar" Roxas II came out on top in a series of 3 informal surveys conducted by Rappler in partnership with Laylo Research Strategies.
The surveys were conducted in December 2015 to gauge which candidates Filipinos considered supporting in the upcoming presidential election. Participants were polled separately through SMS, on Facebook, and on Rappler's website.
The multi-platform surveys – only the first of a monthly series leading to election day on May 9 – seek to explore how technology and social media are influencing the way voters will choose their candidates. These surveys are part of Rappler's #PHVote Challenge that aims to involve more Filipinos in the choice of the country's next leaders.
The Davao City mayor was the preferred candidate of 40% of responders in the SMS survey among Globe prepaid subscribers conducted from December 18-31, 2015. Vice President Jejomar Binay placed second with 19.8%, followed very closely by Roxas with 18.1%.
The responders in the SMS survey do not represent a statistical sample – they are mostly female, belonging to mostly low-income classes, and located mostly outside Metro Manila.

On Facebook, results from a poll conducted from December 22 to December 31, showed Duterte ahead with 74% of the votes. Senator Miriam Defensor-Santiago was a distant second with 17%.

A separate Rappler website poll conducted during the same period showed Roxas, the administration candidate, obtaining 46% of the votes. Duterte ranked 2nd with 39%. (READ: Who gamed the Rappler election poll?)

While the survey results are non-statistical, meaning, they cannot be used to predict the actual outcome of elections in May, they are instructive about responders who are supportive of particular candidates.
The project is likewise an experiment to find the balance between traditional or statistical polling and new media, including text, social media, and the Web. We'd also be able to chart, with a larger group of Filipinos, how preferences change over the next few months as well as what influences those changes.
Insights into responders
The initial SMS and Facebook survey results provide an interesting profile of Duterte's supporters.
Cutting across age groups and gender, they are active on social media, very engaged, vocal and opinionated. On these platforms, they tend to share and try to campaign for him by spreading information – even survey questions about presidential preferences – to boost his stock.
On Facebook, for instance, comments like "duterte no matter what, happened!" "#DuterteAKO", "#DU30", "#Duterte with my whole family", "Criminal minded at may Criminal na relatives, ayaw kay duterte syempre" (Criminal minded and with Criminal relatves of course won't go for duterte), "Voted and shared! Hope we get more votes in" and "For the sake of the whole nation…Change the political landscape of the Philippines, Economic progress, OFWs, Rural Development, Food & Healthcare Security – Duterte tayo!" mirror very strong partisan sentiments.
On the SMS survey, the sentiments were consistent. "Duterte para patay mga drug lord", "Duterte para matakot at mawala ang mga di gumagawa ng mabuti sa lipunan talamak na kc ang mga krimen sa ating bansa", and "Duterte masyado ng matigas ulo ng filifino kaya kailangan ng kamay na bakal hindi yong puro bait at ganda lang ng salita".
("Duterte so drug lords will be killed, Duterte to scare and eradicate those who do evil in society because crime is widespread in our country", and "Duterte Filipinos are too hard-headed that's why we need an iron-hand and not just goodness and beautiful words".)
Duterte's messages about law enforcement, being tough on criminals and drug traffickers resonate well with his existing supporters. At the very least, this seems to indicate a strong connection with the fundamental premise of his campaign: today's corruption and sources of insecurity are the perils of the country's experiment with democracy.
At the same time, as observed on social media, their behavior can work either way for their candidate. As explained by Carijane Laylo, Rappler's survey consultant, the strong and vocal Duterte supporters can come across as bullies, and end up turning off other potential supporters.
Or, they can start what she terms as a "spiral of silence" for supporters of other candidates who may end up being influenced to support him. They could cross over and abandon their original candidates.
Whether or not their sentiments mirror the level of frustration with the country's leaders will need validation in future surveys.
A portion of Duterte's lead is attributable to the survey methods, which allow engaged respondents to participate more. This "enthusiasm gap" results from what statisticians call the "self selection effect": people predisposed to support Duterte are more likely to respond.
Engagement, however, does not guarantee results on Election Day.
In a tight presidential race, candidates out to snatch votes using new media and technology will have to rethink strategy in shaping and owning public discourse.
Methods
Rappler's experimental SMS survey was sent nationwide to responders who voluntarily supplied answers about candidate preferences and information about their demographics.
The number of responders who came back with information and responses was exponentially higher than a typical statistical survey that covers an average of 1,200 to 1,500 respondents.
Of the 3 surveys, Facebook is the most vulnerable to social mobilization. On that platform, Duterte took an early lead, which only widened over time. Duterte's followers are avid supporters with very strong opinions, often distrustful and stating they are marginalized by mainstream media.
On the Rappler site, Duterte led the survey until the last few days when Roxas supporters rallied significantly with the pending deadline. The rally came from different IP addresses, discounting the possibility of machine voting.
Finally, on SMS, 24% of those who participated in the survey among Globe prepaid subscribers said they were sure to vote.

Some went beyond instructions to merely press a number in response and instead texted their own comparisons of the presidential candidates. "Kung si duterte, malagim ang dadaanan, kung si poe, hinog sa pilit ang paroroonan, kung si Miriam, hindi tiyak ang pupuntahan, kung si binay, magiging pi...(text cut)"
(If it's duterte, the path will be dangerous, if it's Poe, it would be forced ripeness, if it's Miriam, the direction will be uncertain, if it's binay, it will be...)
Rappler will again be launching its January surveys on all 3 platforms on Friday, January 15. With your help, we aim to give you a more detailed breakdown across regions and demographics.
To those who participated, we thank you and ask you to help spread the word. Choose your candidates wisely and let them know what issues matter to you the most. – Russell Shepherd and Chay F. Hofileña/Rappler.com
Who won in the 2016 Philippine elections?
Check out the 2016 official election results through the link below:
Check out the 2016 unofficial election results for the national and local races through the links below
For live updates on the aftermath of the May 9 elections, check out our extensive
2016 Philippine elections
coverage!