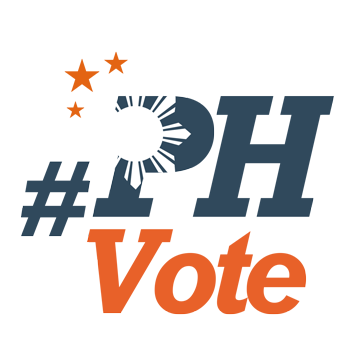 1
1.38 million overseas voters in 2016 – Comelec

MANILA, Philippines – The number of Filipinos abroad who registered as overseas absentee voters for the 2016 national elections breached the 1-million mark.
Based on the final figures of the Commission on Elections (Comelec) on January 12, there are 1,376,067 overseas Filipino voters (OFV) registered worldwide for the 2016 polls.
Among them, 1,326,728 are land-based voters, while 49,339 are seafarers.
They join the 54.4 million registered voters in the country in electing the next set of leaders on May 9.
Region

Land-based

Seafarers

Total Registered
Voters
Middle East and Africa
590,503
3,331
593,834
Asia-Pacific Region
334,224
10,633
344,857

North and Latin America

263,277
12,412
275,689
Europe
138,724
22,963
161,687

TOTAL

1,326,728

49,339

1,376,067

The certified list of overseas voters is available on the Comelec website, as well as the list of OFVs whose voter records had been deactivated for failure to vote in 2 successive elections.
There were only 737,759 overseas voters in the 2013 midterm elections.
Automated polls in 30 overseas posts
Meanwhile, more overseas posts will adopt the automated mode of voting in 2016.
In a minute resolution signed in December, the Comelec will implement the automated election system in 30 posts, as follows:
Middle East and Africa (10)

Asia-Pacific Region (6)

North and Latin
America (10)


Europe (4)

Abu Dhabi, UAE
Beirut, Lebanon
Doha, Qatar
Dubai, UAE
Jeddah, Saudi Arabia
Kuwait
Manama, Bahrain
Al Khobar, Saudi Arabia
Riyadh, Saudi Arabia
Tel Aviv, Israel
Hong Kong
Kuala Lumpur, Malaysia
Osaka, Japan
Seoul, South Korea
Singapore
Tokyo, Japan
Agana, Guam
Chicago, USA
Honolulu, USA
Los Angeles, USA
New York, USA
Ottawa, Canada
San Francisco, USA
Toronto, Canada
Vancouver, Canada
Washington DC, USA
London, United Kingdom
Madrid, Spain
Milan, Italy
Rome, Italy

In addition, 26 posts will adopt the postal mode of voting, while 26 will adopt personal voting or personally appearing in the overseas posts. Both modes of voting will remain manual.
Voting will be suspended in 3 overseas posts – in Baghdad, Iraq; Damascus, Syria; and Tripoli, Libya – due to ongoing conflict in those areas.
In the 2013 elections, precinct count optical scan (PCOS) machines were brought to 7 overseas posts to have an automated mode of voting: in Hong Kong, Singapore, Kuwait, Dubai and Abu Dhabi in the United Arab Emirates, and Jeddah and Riyadh in Saudi Arabia.
Challenges
The challenge now for the Comelec is to increase the turnout for overseas absentee voting. In the 2013 polls, the overseas voter turnout was only 16.11%.
Comelec Commissioner Arthur Lim said in a previous interview with Rappler that the poll body is now being aggressive in its efforts to combat voter apathy and have more of the country's "modern-day heroes" involved in the electoral process.
"Bayan mo ito. Wherever you go, maapektuhan ka ng mga policy ng mga pinuno natin. Kung hindi ikaw, kamag-anak mo sa Pilipinas," said Lim, who also chairs the Comelec Office of Overseas Voting.
(This is your nation. Wherever you go, you will be affected by the policies of our leaders. If not you, your family and relatives here in the Philippines.)
"So, bumoto ka (go forth and vote). Let your voice be heard in choosing our leaders, because these leaders will rule over us and will lay down policies that will really affect you as overseas Filipino workers," he added.
Addressing the overseas voters who may think they're "just a small lot," Lim argued, "They're a million in number, pwedeng humalal ng Presidente iyan (it could determine the next President)."
"Importante sila, hindi natin sila nililimot (They are important, we will not forget them)."
Overseas absentee voting for OFVs will last a month, from April 9 to May 9, 2016. They can vote only for president, vice president, at most 12 senators, and a party-list representative. – Rappler.com
Who won in the 2016 Philippine elections?
Check out the 2016 official election results through the link below:
Check out the 2016 unofficial election results for the national and local races through the links below
For live updates on the aftermath of the May 9 elections, check out our extensive
2016 Philippine elections
coverage!