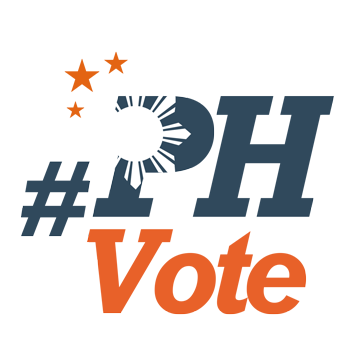 1
Election watchdogs' appeal: Talk about issues, solutions

MANILA, Philippines – With less than 4 months to election day and public discussions on candidates becoming more heated, a coalition of poll watchdogs urged all stakeholders to elevate the quality of discourse.
In a press conference, Tuesday, January 19, Task Force 2016 released a statement calling on candidates, different political groups, government institutions, civil society, the media, and the general public to go beyond personality-driven politics.
Rather than focus on the candidates' pedigrees, private histories, personal attacks, winnability, and party affiliation, the coalition is calling for discussions on what the Filipino people need and whether candidates can address these.
The statement includes the following questions addressed to all candidates, in the interest of sparking more meaningful conversations:
What are your stands on burning national issues such as corruption, peace in Mindanao and the Bangsamoro Basic Law, the Lumad killings, the disputes in the West Philippine Sea, extrajudicial killings and other human rights violations, the freedom of the press, disaster preparedness and response, and climate change?
What specific policies will you put in place and how will you differ from other condidates in terms of governance and economic policy, defense and foreign policy, law and order, agrarian regorm, education and health, and peace and social justice?
What programs will you pursue to prioritize and defend the poor and marginalized so that they are not left behind in your prospective administration?
"We have faith that Filipinos are capable of overcoming such old and tired patterns that long have been the scourge of our electoral system. The first step, especially for candidates, is to finally insist on issues over personalities," the statement said.
Task Force 2016 Secretariat Fr Xavier Alpasa SJ said the statement is a response to the disproportionate attention given to personality-based issues and stories, as well as the Nielsen report that showed how much the candidates were supposedly spending on political ads. (READ: Duterte: Not spending my own money for TV ads)
Lawyer Rona Caritos, the coalition's spokesperson, said they are also preparing for a summit of poll watchdogs in March. At the summit, they will craft their strategies against vote-buying. (READ: Politicians now 'buying' whole barangays for votes - PPCRV)
Caritos said the demand for votes has increased since elections became automated. Politicians have been forced to go straight to the voters as the automation has made cheating more difficult, she said.
Promoting discourse
Composed of 30 organizations, Task Force 2016 is a coalition of electoral reform advocates in the Philippines.
To date, the following groups are part of Task Force 2016:
Legal Network for Truthful Elections (Chairperson)
Libertas Philippines (Vice-Chairperson)
Simbahang Lingkod ng Bayan (Secretariat)
National Citizens' Movement for Free Elections
Catholic Bishops' Conference of the Philippines – National Secretariat for Social Action
Catholic Educational Association of the Philippines
De La Salle University - Center for Social Concern and Action
De La Salle University - Lasallian Justice and Peace Commission
De La Salle University - Boto Lasalyano Sulong Pilipino
Ateneo de Manila University - Office of the Vice President for Social Development
Ateneo de Manila University - Ateneo Task Force 2016
Ateneo de Manila University - Ateneo Law Student Council
Ateneo Human Rights Center
University of Santo Tomas - Aktiboto
Xavier University, Ateneo de Cagayan - Kristohanong Katilingban sa Pagpakabana - Social Involvement Office
Ateneo de Davao University - Arrupe Office of Social Formation
Ateneo de Naga University - Center for Community Development
Ateneo de Zamboanga University - Ateneo Center For Leadership and Governance
Radyo Veritas 846
Center for Migrant Advocacy
Association of Major Religious Superiors of the Philippines
Caucus of Development NGO Networks
Philippine Center for Islam and Democracy
Jesuit Volunteers Philippines
Miriam College - Miriam Identity, Spirituality, and Mission Office
Miriam College - Maria Katipunera Para sa Halalan
Citizens Coalition for ARMM Electoral Reforms
Our Lady of the Assumption Scholasticate
Student Catholic Action - Philippines
Adamson University - Integrated Community Extension Services
The coalition formally convened in July 2015 with an initial 12 members. Since then, some of their members have been conducting political education sessions around the country.
Task Force 2016 will also be part of Rappler's #LeaderIWant Forum on Wednesday, January 20, at De La Salle University in Manila. Alpasa said they will be fielding questions they have gathered from participants of their political education sessions. – Rappler.com
Who won in the 2016 Philippine elections?
Check out the 2016 official election results through the link below:
Check out the 2016 unofficial election results for the national and local races through the links below
For live updates on the aftermath of the May 9 elections, check out our extensive
2016 Philippine elections
coverage!