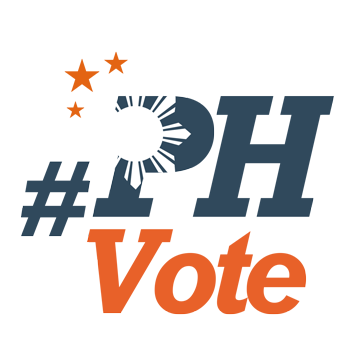 1
SC Justices: Did Poe use her US passport after Oct 2010?

MANILA, Philippines – Did presidential aspirant Senator Grace Poe use her US passport after renouncing her American citizenship? That remains the question to date.
Supreme Court Associate Justices Mariano Del Castillo and Teresita De Castro expressed their confusion over Poe's statement in her sworn "Questionnaire" before the US Vice Consul in 2011, during the oral arguments on the disqualification case of Poe on Tuesday, January 19.
While Poe and her camp maintained she never used her US passport after renouncing her US citizenship on October 20 2010, Del Castillo and De Castro remained unconvinced.
The justices cited Poe's answer to Question 9 in the signed document.
a) What passport do you use to travel to and from the United States?
I used my US passport.
b) What passport do you use to travel to and from other countries?
I now use my Philippine passport.
"As to 'What passport you use to and from the states? I used my US passport.' This was signed by her on July 12, 2011. This was after she renounced her American citizenship. Could it be she used her US passport after renouncing her American citizenship?" Del Castillo asked Poe's private counsel Alex Poblador.
De Castro, for her part, said there are now "doubts" on Poe's renunciation of foreign citizenship because of her statement executed in 2011.
"There is doubt now. She only used her American passport to and from the US (based on document). That was in 2011, after she renounced US citizenship. There's some doubt because of that manifestation," De Castro said.
But Poblador, in both instances, maintained Poe's former US passport was already stamped October 20, 2010 – the day she self-expatriated herself when she took oath as chairperson of the Movie and Television Review and Classification Board.
"That is a question of fact, records of Bureau of Immigration can verify. And records show her last trip before July 2011 to the US was on March 20," he said.
"I believe there is no doubt. Last date of US passport was, records show either December 2009 or March 2010. But we have presented the US passport, it will absolutely show there was no use after October 20, 2010," Poblador maintained.
Poblador, however, admitted if indeed Poe used her foreign passport after renunciation of US citizenship, it would work against her favor.
"Anyway counsel, what would be the effect had she done it?" Del Castillo asked.
Citing the SC decision on Maquiling vs Comelec, Poblador said: "The use of US passport after a sworn renunciation is a recantation of that renunciation. We reiterate that while this questionnaire in 2011 states this, records and even her US passport, she used her US passport last time on March 2010. Her sworn renunciation was on October 20, 2010."
'Sword of Damocles'
During her interpellation, De Castro said that Poe is relying on a "disputable presumption" – that she is a natural born Filipino – as basis for her to be allowed to run, which "can be overturned anytime."
"Is it good for our people to vote for someone whose qualifications are not definite and certain, and can be overturned anytime, within the term? Anytime within 6 years, there will be a sword of Damocles hanging there because anytime, there may be evidence to the contrary to rebut. Is it wise to do that?" she asked Poblador.
He responded: "These presumptions should be respected even in the possibility that [these] can be overturned later on. The alternative is to deny a foundling a right to run for public office purely because of doubt....Why would we single out a foundling and deny her the right of presumption and burden of proof which even a criminal in a criminal case is entitled to?"

De Castro said that Poblador's argument "may hold water" if it's conclusive, "but it's not conclusive; it's disputable." She added, "Are we going to let the people vote for one whose qualification may be overturned anytime, based on disputable, not conclusive, presumption?" – Rappler.com
Who won in the 2016 Philippine elections?
Check out the 2016 official election results through the link below:
Check out the 2016 unofficial election results for the national and local races through the links below
For live updates on the aftermath of the May 9 elections, check out our extensive
2016 Philippine elections
coverage!