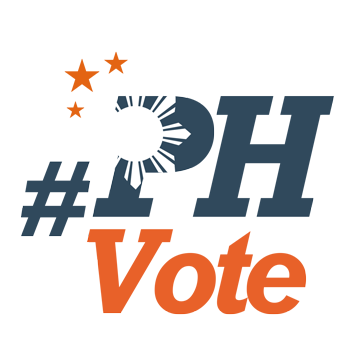 1
Honasan to young voters: 'Educate' yourselves on EDSA history

MANILA, Philppines – Senator Gregorio "Gringo" Honasan II urged youth voters to "educate" themselves on the history of the 1986 People Revolution as the nation commemorates its 30th anniversary next month.
"I would advise the young voters to read factual history of what really happened. I narrate what happened from where I stood during the time, so educate yourself about our history [for accuracy] and you have the basis of finding out and judging kung saan tayo nanggaling, nasaan tayo ngayon, at saan tayo papunta (where we came from, where we are now, and where we are going from here)," said Honasan during a pandesal forum in Quezon City on Tuesday, January 19.
"[Doing so] will allow them to form in their minds and in their hearts where their moral compass is, how to vote not only based on the quality of the candidates, but the platforms and programs they represent, whether they belong to a political party or not," he added.
The 4-term senator was the aide-de-camp of then-defense minister and now senator Juan Ponce Enrile during the dictatorship of former President Ferdinand Marcos. (READ: 10 things to know about Gringo Honasan)
Honasan was a member of the Reform the Armed Forces Movement and helped Enrile plan a mutiny against Marcos, whose son is now one of Honasan's opponents for the vice presidency. (READ: The Leader I Want: Gringo Honasan's to-fix list for 2016)
Ironically, Enrile is supporting the candidacy of Senator Ferdinand "Bongbong" Marcos Jr. This is not a problem for Honasan, however.
"That's why our relationship has lasted more than most marriages. [It] is because we never interfere in each other's judgement calls and core values," said Honasan, who treated Enrile like his second father during the dictatorship years.
Honasan is the vice presidential candidate of UNA standard-bearer and Vice President Jejomar Binay, a human rights lawyer who was once imprisoned during martial law. (READ: 9 things to know about Jejomar Binay)
Binay initially wooed Marcos to be his running mate but eventually picked Honasan instead. (READ: Honasan as Binay's VP: 'I have always been a good soldier')
'Do not become a troll'
During the forum, Honasan disagreed with those who generalize the current generation of young Filipinos as having collective amnesia on the horrors of the dictatorship.
"Sabi nung iba, 'yung generation niyo malambot. 'Di kasi kayo nagdaan sa giyera, sa laban, sa pinagdaanan namin nun (They say your generation is soft. You didn't experience the wars and the battles we went through before). I disagree," said Honasan.
"How are we to know? The toughest enemies you face are not outside; they're inside! Your toughest enemy is yourself."
As Filipino millennials are expected to exert their influence during the May elections, Honasan asked them to "be open" to electoral discourse.
"Get together. Be part of the army of serious social media practitioners. Do not became a troll," added the 67-year-old, who said he is not tech-savvy but learned the lingo from his grandchildren. (READ: When trolls and propagandists occupy the Internet)
Honasan also advised young Filipinos to "look back to history and learn from our mistakes and the things we did well."
"So that when you become leaders and citizens, you would be able to collectively help in the long-term, shape the future of this country," he said. – Rappler.com
Who won in the 2016 Philippine elections?
Check out the 2016 official election results through the link below:
Check out the 2016 unofficial election results for the national and local races through the links below
For live updates on the aftermath of the May 9 elections, check out our extensive
2016 Philippine elections
coverage!