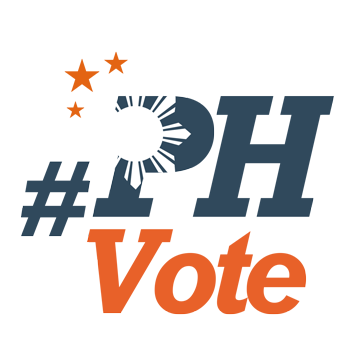 2
Nograles clan 'fully supports' Duterte presidential bid

MANILA, Philippines – The decades-old feud between the Nograles and Duterte families has been set aside, at least for now.
Davao City 1st District Representative Karlo Nograles, son of Mayor Rodrigo Duterte's rival in Davao local politics, has said his entire family supports Duterte's presidential bid.
"Ito pong inyong lingkod, si Congressman Karlo Nograles, at ang aming buong pamilya, pati ang aming ama na si Prospero Nograles, pati na po ang aming kapatid na si Jericho Nograles, kami pong buong clan ng Nograles ay full support na po kami para kay Mayor Duterte for president," he said during a meeting of Filipino-Chinese businessmen in Manila on Tuesday, January 19.
(Your servant Congressman Karlo Nograles, our whole family, including our father Prospero Nograles and our brother Jericho Nograles, our whole Nograles clan, are in full support of Mayor Duterte for president.)
January 20, 2016
Prospero Nograles Jr, a former House Speaker, is a long-time rival of Duterte's. The mayor even said that the accusation that he is involved in extrajudicial killings is merely a "political gimmick" by Nograles.
In two of Nograles' 3 failed bids for the mayorship of Davao City, he lost to a Duterte – first, to Rodrigo, and then to the mayor's daughter, Sara.
But the Nograles family is now willing to set aside local politics in support of a fellow Davaoeño, said Karlo.
"Our reasoning is that, if there is a chance to put someone from Davao, from Mindanao in Malacañang as president of the Republic of the Philippines, all politics, all fighting has to be forgotten. We must forget the past and look forward to the future," he said in a mix of English and Filipino.
Role in campaign
The younger Nograles, who is seeking reelection in the upcoming polls, is even taking on a role in Duterte's campaign.
"I have been tasked by Mayor Duterte to be his number one recruiter in the House of Representatives," he said.

Duterte himself told reporters that it was Nograles who brokered the meeting between him and the Nationalist People's Coalition (NPC), the second largest political party in the country.
It was also Nograles who arranged for Duterte to speak in front of the Federation of Filipino-Chinese Chambers of Commerce and Industry. The congressman currently chairs the House Labor Committee and has strong relations with the group.
The Davao City mayor has said he welcomes the support of the Nograles family, even back then when it was still a rumor.
During the forum, the Duterte patriarch and the Nograles scion were seated at the same table, with vice presidential candidate and senator Alan Peter Cayetano between them.
Nograles and Duterte are related by blood. Nograles' mother, Rhodora Bendigo, is Duterte's 3rd cousin.
Nograles is running unopposed for the congressional seat of Davao City's 1st District. His brother, Jericho, is also running as representative under the party-list Pwersa ng Bayaning Atleta. – Rappler.com
Who won in the 2016 Philippine elections?
Check out the 2016 official election results through the link below:
Check out the 2016 unofficial election results for the national and local races through the links below
For live updates on the aftermath of the May 9 elections, check out our extensive
2016 Philippine elections
coverage!