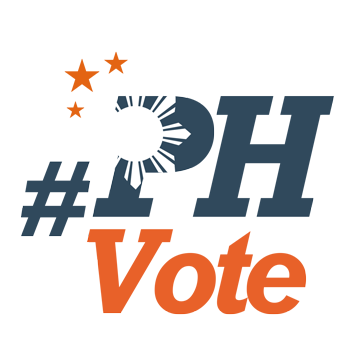 1
If no SC ruling by Feb 1, Poe stays on ballot

MANILA, Philippines – The Commission on Elections (Comelec) on Wednesday, January 20, said the official ballot will contain the name of presidential aspirant Senator Grace Poe if the Supreme Court (SC) doesn't rule on her petitions soon.
Comelec spokesman James Jimenez said the Comelec will include Poe's name on the ballot if there is no SC ruling by February 1.
This is because ballot printing begins on that date, Jimenez said.
The Comelec moved the ballot printing to February 1, from the original January 27, as pending petitions leave the poll body hanging.
Poe, for one, filed petitions before the SC to junk a Comelec ruling to cancel her candidacy.
The Comelec had issued this ruling based on claims that Poe is not a natural-born Filipino and failed to meet the 10-year residency requirement for presidential candidates. (READ: EXPLAINER: Issues the SC will decide in Grace Poe case)
Senate President Franklin Drilon, for his part, appealed to Comelec Chairman Andres Bautista to delay the printing of ballots until the SC decides on Poe's case.
Drilon fears 'a lot of confusion'
Drilon is the vice chairman of the Liberal Party, whose standard-bearer, Manuel Roxas II, has lagged behind in presidential surveys.
In an interview with reporters, Drilon addressed perceptions that he seems to be waiting for the SC to disqualify Poe.
He said: "I am not passing judgment on the qualification nor disqualification of Senator Poe. I am just saying that the more prudent thing to do is to wait for the final decision of the Supreme Court."
"The possibility that the ballots may contain the names of those disqualified will cause a lot of confusion," Drilon explained.
He also said he doesn't believe that the Comelec cannot move the schedule for ballot printing. "You can add printers to print the ballot so that you can print on time."
This comes as the SC on Tuesday, January 19, held the first round of oral arguments on Poe's case.
The SC justices on Tuesday raised doubts on whether Poe has met the 10-year residency requirement for presidential candidates.
At the same time, another leading presidential aspirant, Davao City Mayor Rodrigo Duterte, is facing petitions to stop him from running for president.
The Comelec has yet to rule on Duterte's cases. – Rappler.com
Who won in the 2016 Philippine elections?
Check out the 2016 official election results through the link below:
Check out the 2016 unofficial election results for the national and local races through the links below
For live updates on the aftermath of the May 9 elections, check out our extensive
2016 Philippine elections
coverage!