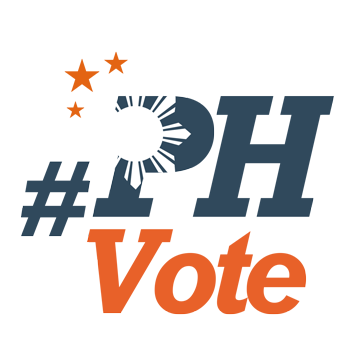 2
Colmenares on Senate agenda: 'Ang pension ngayon di nakakabuhay'

MANILA, Philippines – Senatorial candidate Neri Colmenares said he would champion two pro-labor legislations should he win seat in the Senate: pension hike and income tax reforms.
"Ang pension ngayon, 'di viable, 'di nakakabuhay (The amount of pension nowadays is not viable, insufficient)," the militant lawmaker said in a speech before hundreds of students gathered at Rappler's #LeaderIWant Forum at the De La Salle University on Wednesday, January 20.
Colmenares, currently Bayan Muna Party-list's representative in the House, was the principal author of House Bill Number 5842, which seeks to increase the monthly pension of social security members by P2,000. The bill, which was adopted by the Senate, was recently vetoed by the President, drawing criticisms from civil society, especially retirees.
According to Colmenares, the average amount that Social Security System (SSS) members receive is P2,400, which is highly insufficient given the needs of senior citizens who mostly need medical maintenance.
He also wants to increase the pension of public sector workers, especially at the barangay level.
He said there is discrimination among some barangay officials, who are not receiving pension from the Government Services Insurance System (GSIS).
"There must be pension for all government officials," Colmenares stressed.
Outdated tax rate
The senatorial aspirant said he would also push amendent to the country's current taxation scheme. (READ: EXPLAINER: Is income tax reform dead?)
Colmenares said the present tax rate is outdated, with the 32% being applied since the 1987. He said, "Government deviously refused to re-calculate tax."
He cited an IBON Foundation study that says P30,000 is the "decent living wage" of an average Filipino.
"The moment you tax P30,000, that's not a living wage anymore," he said.
He also criticized the Bureau of Internal Revenue (BIR) for running after small taxpayers while urging them to scrutinize those who earn more than P30,000.
Citing his House Bill 5401, Colmenares said he will push to exempt workers who earn P30,000 a month from personal income tax.
"Those earning P500,000 to P2.7 million should be the one taxed with 32%. [Lower than] P500,000 annual income, you must be taxed 10%," he said in a mix of English and Filipino. – Rappler.com
Who won in the 2016 Philippine elections?
Check out the 2016 official election results through the link below:
Check out the 2016 unofficial election results for the national and local races through the links below
For live updates on the aftermath of the May 9 elections, check out our extensive
2016 Philippine elections
coverage!