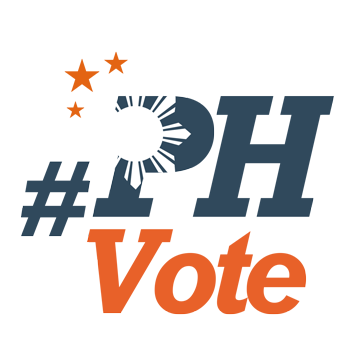 1
Make marriage annulment easier – senatorial bets

MANILA, Philippines – Why are we making it hard for aggrieved partners to annul their marriages? And while there's annulment, why aren't we allowing divorce?
This was the sentiment of senatorial bets who attended Rappler's "The Leader I Want" forum on Wednesday, January 20, held at the De La Salle University in Manila and broadcast nationwide by media partners DZRH and Media ng Bayan.
Lawyer Lorna Kapunan, who specializes in family cases among others, said it is a "hypocrisy" to say that the Catholic church is not for divorce.
"If the church allows annulment, which has the legal consequences of a divorce, I don't see why we should not have divorce," she said.
Bayan Muna Representative Neri Colmenares, meanwhile, lamented the long, expensive process that couples have to go through just to get their marriage annulled. He suggested a way to make annulments more accessible.
"There should be a conclusive presumption of psychological incapacity the moment there is spousal violence, abandonment of family for at least one year, and infidelity," he explained.
He added: "The moment you commit these acts, you should be declared in any court as psychologically incapacitated."
A person's psychological incapacity is among the valid grounds for annulment in the Philippines.
Same-sex marriage
Colmenares, Kapunan, and the 3rd senatorial bet, Leyte 1st District Representative Martin Romualdez said they respect the rights of those pushing for same-sex marriage, and said it's time to start talking about it.
"Let the debates begin. Let us start discussing same-sex marriage," Kapunan said.
"I will tell you to defend your right to a same-sex marriage," she said, but acknowledged that procreation will be an issue that needs to be hurdled when it comes to same-sex marriage.
She said she supports the legal consequences of such domestic partnership.
Romualdez echoed Kapunan's call for debates on same-sex marriage and said he respects the rights of everyone.
Meanwhile, Colmenares said discrimination is the issue when discussing same-sex marriage.
The 3-term congressman authored House Bill 1842 or the Anti-Discrimination Act of 2013, which seeks to eliminate all forms of discrimination on the basis of sexual orientation and gender identity.
Kapunan and Colmenares belong to the senatorial ticket of presidential candidate Grace Poe. Romualdez is running under the United Nationalist Alliance, the political party of Vice President Jejomar Binay. – Rappler.com
Who won in the 2016 Philippine elections?
Check out the 2016 official election results through the link below:
Check out the 2016 unofficial election results for the national and local races through the links below
For live updates on the aftermath of the May 9 elections, check out our extensive
2016 Philippine elections
coverage!