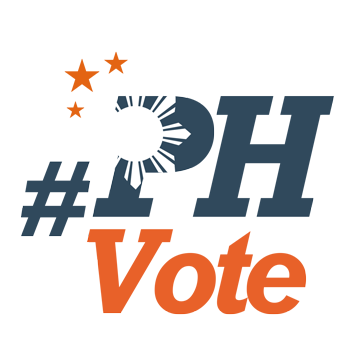 4
Why did Binay, Poe, Roxas, Santiago snub #TheLeaderIWant forum? – voters

QUEZON, Philippines – They are all from Manila but most contenders for the two highest positions missed Rappler's #TheLeaderIWant Forum held at De La Salle University (DLSU) on Wednesday, January 20.
This disappointed many netizens, including online viewers from Quezon province and other parts of the country.
"This forum was a great opportunity for us to learn about our candidates. We're a bit disappointed that only Duterte and Cayetano, and senatorial candidates attended," said Roy Cabungcal, an information technologist in Quezon, questioning why the candidates snubbed the event.
Only presidential aspirant Mayor Rodrigo Duterte and his running mate, Senator Alan Peter Cayetano, faced hundreds of students and teachers in the 3-hour forum.
"Other candidates gave Duterte and Cayetano a big chance to win voters...Masyado nilang binabalewala ang kapangyarihan ng social media at forums na ganito (They are ignoring the power of social media and forums like this), said Abigail Abagan, another Facebook user from Quezon.
The other invited tandems – Vice President Jejomar Binay and Senator Gregorio Honasan, former interior secretary Mar Roxas and Representative Leni Robredo, senators Grace Poe and Francis Escudero, and senators Miriam Santiago and Ferdinand Marcos Jr – did not show up at the event. They all declined the invitation, with 2 tandems sending regrets over the weekend and one cancelling the night before, Rappler announced before the forum yesterday.
Despite the absence of most presidential and vice presidential candidates, the hashtag #TheLeaderIWant became a top trending topic on Twitter nationwide. It racked up over 784 million Twitter views with the hashtag #PHVote, according to Rappler's social media analytics app Reach.

'Cowards'
Viewers from other parts of the country also expressed dismay over the absence of other candidates.
"Umasa kaming handa silang harapin ang taong-bayan (We expected they were prepared to face the people), but the heroes they all proclaim themselves to be turned out to be cowards, afraid of being criticized by the very people they want to serve," Russel Patina, a Facebook user from Iloilo said.
"We wanted to hear their answers to our questions and their platform of governance. That's all. It would sure help in deciding the leader that we deserve," Terri Gonzales, a Facebook user from Tawi-Tawi said, suggesting that attendance of candidates in presidential and vice presidential debates should be mandated.
Thousands of students, campus journalists, good governance advocates, and other voters from various cities and towns participated in Rappler's #TheLeaderIWant Forum via viewing parties organized in Manila, Luzon, Visayas, and Mindanao.

Tough talk on crime
During the forum, the Duterte-Cayetano tandem highlighted their agenda on peace and order, earning applause from the audience and social media.
"If I become president, there's no such thing as bloodless cleansing. I propose to get rid of the drugs between 3 to 6 months," Duterte said, citing Davao as an example of his decisive leadership. (READ: Duterte: No 'bloodless cleansing' vs crime)
But other viewers were cynical about the controversial mayor's tough talk on illegal drugs and crime.
"They always use Davao as a point of comparison. Davao is so small compared to the Philippines. I don't believe they can change the Philippines within 6 months," Edward Chio, a student of Public Administration in Southern Luzon State University, said.

Colmenares, Kapunan, Romualdez
Three senatorial candidates were also given an opportunity at the forum to discuss their platforms on social issues most Filipinos often ask about.
Lawyer Lorna Kapunan and congressmen Neri Colmenares and Martin Romualdez delivered concrete and clear plans, viewers said.
Colmenares, who reiterated that he is for accountability, agrarian reform, industrialization, pension, and tax reform gained the trust of most of the participants in the Quezon viewing party.
"No one beats Colmenares. He has the clearest platform compared to the other bets. He showed his courage and true sense of nationalism. We need senators like him," NJ Pavino, the incumbent president of the College of Arts and Sciences (CAS) of SLSU said.
Meanwhile, Romualdez and Kapunan also gained approval when they discussed how public service must be met with compassion and why there is a need for hope and transparency in the senate.
Lucban's Municipal Administrator Maria Lyncelle Macandile said the event gave the town an opportunity to connect with the national candidates.
"The forum allowed our town and other Quezonians to fully engage in national issues. By bringing the platforms of these candidates to us through livestream, the public was able to know the stance of different candidates on issues." – with a report from David Lozada/Rappler.com
Archiebald Capila is one of Rappler's lead Movers in Quezon province.
Who won in the 2016 Philippine elections?
Check out the 2016 official election results through the link below:
Check out the 2016 unofficial election results for the national and local races through the links below
For live updates on the aftermath of the May 9 elections, check out our extensive
2016 Philippine elections
coverage!