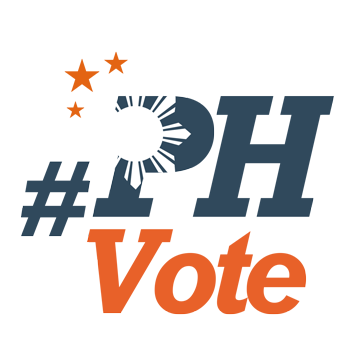 1
Duterte signs sister city agreement between Davao City and Bacoor
A day after attending Rappler's #TheLeaderIWant Forum, Davao City Mayor Rodrigo Duterte signs a sister city agreement between Davao City and Bacoor, Cavite.
Although Duterte says he doesn't want the event to be politicized, supporters of detained Senator Ramon "Bong" Revilla Jr couldn't help but ask politically-charged questions about the beloved senator.
Pia Ranada reports. - Rappler.com

Hundreds gathered here in this Bacoor gymnasium to hear out presidential candidate Rodrigo Duterte.
He came here to sign a sister-city agreement between Bacoor City and his hometown of Davao City.
Bacoor City Mayor Strike Revilla says the deal will foster greater cooperation between the two cities.
Vote-rich Cavite is the bailiwick of the Revilla political family.
But Duterte says he didn't want to talk politics.
That didn't stop him from talking about elections and defending himself on controversial issues.
RODRIGO DUTERTE, PRESIDENTIAL CANDIDATE: For me personally, you can choose any one of us. There are for other candidates. For me, think about them first before you think of me. But if you think I can serve you, then, maybe you can think of me before the last week of elections. I'm not politicizing, it's up to you to decide. Look for a person who can deliver us from the mouths of hell.
One audience member raised a politically-charged question. He had to answer.
AUDIENCE MEMBER: We miss our beloved Senator Bong Revilla.
RODRIGO DUTERTE, PRESIDENTIAL CANDIDATE: I feel the same as you. He's my friend.
AUDIENCE MEMBER: In case you win in the coming elections as president of the Philippines, will you be fair during the trial of our beloved Senator? He was incarcerated for a crime he didn't commit. That is my only question. Thank you very much.
RODRIGO DUTERTE, PRESIDENTIAL CANDIDATE: You can be very sure, he will get out of jail. I cannot guarantee that his case will be erased but I will see to it that he is afforded that right to bail.
Duterte invited Bacooreños to visit Davao and jokingly gave them a warning.
RODRIGO DUTERTE, PRESIDENTIAL CANDIDATE: Don't worry about where you'll stay when you visit Davao City. Although it's small, my house can accomodate 100 Caviteños. You can stay there. The only problem is since the house is small, we have to stand up when we sleep.
Pia Ranada, Rappler, Bacoor City
Who won in the 2016 Philippine elections?
Check out the 2016 official election results through the link below:
Check out the 2016 unofficial election results for the national and local races through the links below
For live updates on the aftermath of the May 9 elections, check out our extensive
2016 Philippine elections
coverage!